Steven Spielberg Bringing John Williams Documentary To Our Screens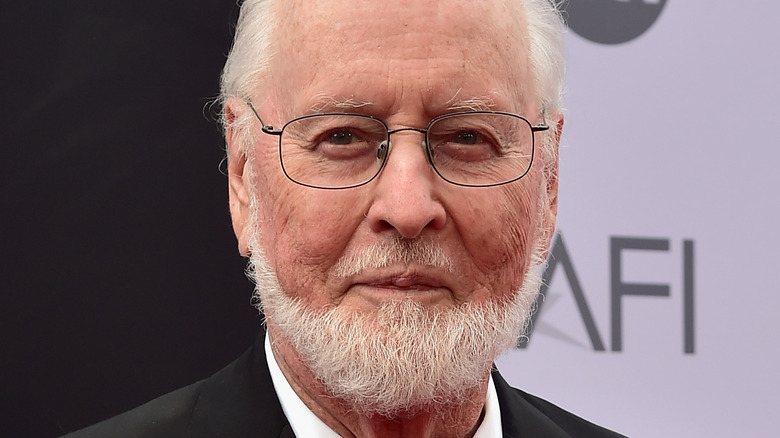 Alberto E. Rodriguez/Getty Images
Fans of legendary composer John Williams got some awesome news on Friday, January 20, with the announcement of a feature-length documentary coming out about his life, which will be made by Williams' most famous film muse: Steven Spielberg.
Just last year, people were planning Williams' retirement following an interview with the Associated Press where he hinted that "Indiana Jones and the Dial of Destiny" would be his final movie score. "I think [Harrison Ford] has announced [Indiana Jones 5] will be his last film. So, I thought: 'If Harrison can do it, then perhaps I can, also,'" Williams told AP News. The iconic music man eventually walked back his statement and said that he is never opposed to coming back to Hollywood after stepping away for a little bit — if he should ever decide to do so.
"We always said we'd retire at the same time," explained Spielberg at an event honoring the cinema masters in early January 2022 (via IndieWire). "So if he's not, I guess I'm not either. So now I've got to find out what the hell I'm doing next." Well, it would appear that the storied filmmaker has officially found his next big Williams project in the form of his newly announced documentary.
The John Williams documentary will include several big names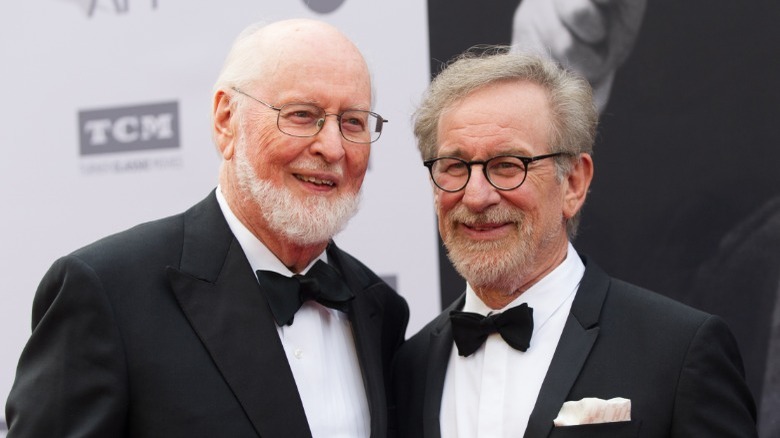 Emma Mcintyre/Getty Images
John Williams' feature-length documentary is set to feature a bevy of names on the production side of things, with Amblin Television, Imagine Documentaries, and Nedland Media reportedly being the studios at the helm (via The Hollywood Reporter). Steven Spielberg is said to be an executive producer, along with fellow Oscar winner Ron Howard and his longtime collaborator Brian Grazer. Darryl Frank, Justin Falvey, Justin Wilkes, Sara Bernstein, and Meredith Kaulfers will also be producing, per THR.
"This is Johnny's 90th year on the face of this planet, which has been a benefit to everybody on the planet," Spielberg said at an event in early January 2022 honoring him and Williams. The composer later replied, "I've enjoyed his company and the pleasure and the gift of his inspiration. Can a muse be a man? He's certainly been a muse for me."
When it comes to Hollywood duos, Williams and Spielberg's 50-year relationship will likely go down as one of the most epic team-ups in cinema history — with their list of projects being made up of Oscar winners, National Film Registry inductees, and pop culture sensations. Movies like "Jaws," "E.T. the Extra-Terrestrial," "Jurassic Park," "Saving Private Ryan," "Munich," and "Lincoln" ... there are honestly just too many to write out at this point. With the release of "Indiana Jones and the Dial of Destiny" later this year, Williams and Spielberg have now worked on over 30 feature films together. It's only fitting that Spielberg will be honoring his longtime partner now with his own documentary.