Will Indiana Jones 5 Be John Williams' Final Film Score?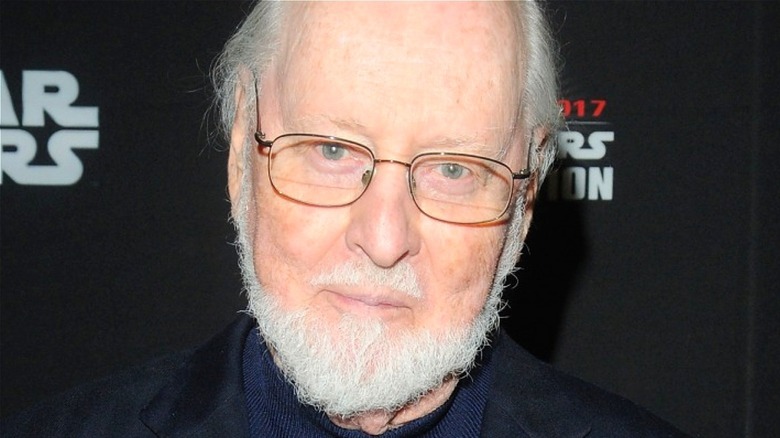 Gerardo Mora/Getty
In Hollywood, there are music composers — and then there's John Williams. A 90-year-old living legend with countless films and five Academy Awards under his belt who still manages to lend his talents and knowledge to big-time projects like Disney+'s "Obi-Wan Kenobi" and Steven Spielberg's "West Side Story" (via IMDb). "Without John Williams, bikes don't really fly," Spielberg said at the American Film Institute's Lifetime Achievement Award ceremony in 2016 (via Billboard). "Nor do brooms in Quidditch matches. Nor do men in red capes. There is no Force. Dinosaurs do not walk the earth. We do not wonder. We do not weep. We do not believe," Spielberg said. Most recently, Williams was tapped to do James Mangold's film score for "Indiana Jones 5," which — according to reports — could be his very last one. But how close is Williams, really, to laying down his baton?
In November, the "Star Wars" and "Jaws" Oscar winner will earn his penultimate composing credit for Spielberg's "The Fabelmans" film starring Michelle Williams, Paul Dano, and Seth Rogen. June 2023 will be when Williams takes his supposed final cinematic bow with the release of the fifth "Indiana Jones" movie. He also has taken over conductor duties in recent months at the Vienna Philharmonic, the Philadelphia Orchestra, and the Pittsburgh Symphony, and has a scheduled show with the Los Angeles Philharmonic Sept. 2-4 at the Hollywood Bowl (via Variety). So, with such a busy schedule still — and so many opportunities in both film and TV — what is Williams' specific reasoning behind retiring? And how likely is he to actually stay away?
John Williams says it just feels right to retire now, is 'pleased and proud' of his legacy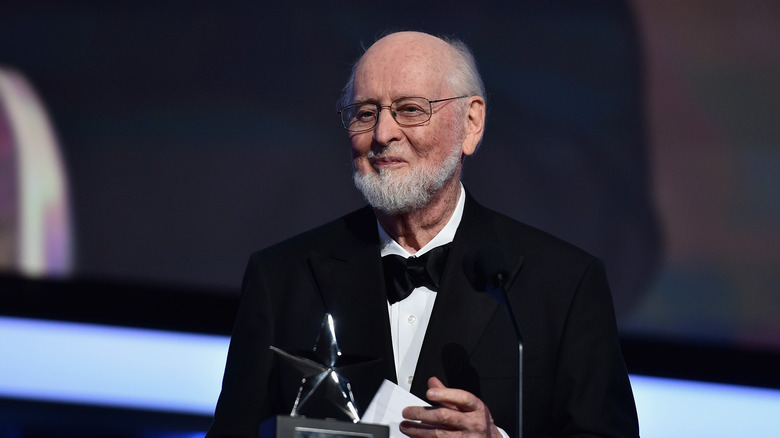 Alberto E. Rodriguez/Getty Images
According to the legendary composer, after working for over half a century, John Williams feels now is just the perfect time to retire, with both his age and already successful career in Hollywood being cited as factors. He told the Associated Press in a June 2022 phone interview: "At the moment I'm working on 'Indiana Jones 5,' which Harrison Ford — who's quite a bit younger than I am — I think has announced will be his last film. So, I thought: 'If Harrison can do it, then perhaps I can, also.'" While Ford has yet to speak publicly about stepping away from acting, Williams doesn't mind being open about his intended plans to finally end his career. For him, never doing another film or TV show again would be perfectly fine, seeing how much joy and happiness he has already brought to people across the globe.
"I'm told that the music is played all over the world. What could be more rewarding than that?" Williams told the AP. "My own personality is such that I look at what I've done — I'm quite pleased and proud of a lot of it." Having already gained five Oscars and more than 50 nominations, Williams' creative cup has been more than full for the past half-century. It's overflowing. But is there really no chance at all that he could eventually jump back into the film and TV fray for one more run? History — and Williams, himself — would say otherwise.
Williams says he's not against returning someday, has retired once before and come back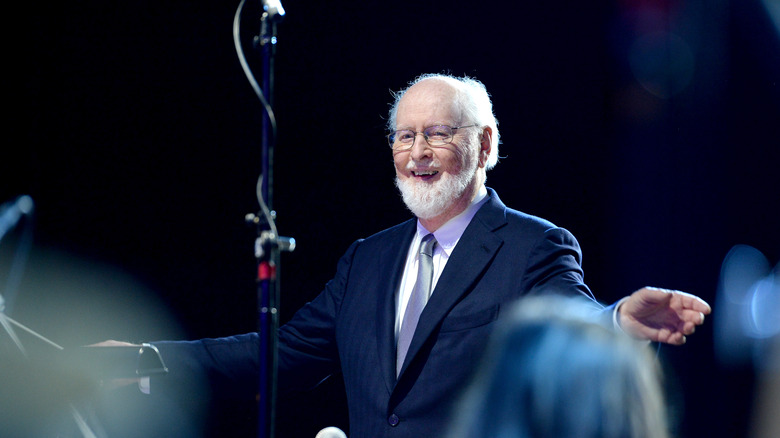 Michael Kovac/Getty Images
Now, let's just imagine for a second that John Williams did happen to say goodbye to Hollywood and really did try to retire after "Indiana Jones 5." It actually wouldn't be the first time. Back in 2020, Williams stepped away from doing film and TV work after announcing that he'd be retiring from the "Star Wars" universe following the release of "The Rise of Skywalker" in 2019. "That will be quite enough for me," Williams told the California radio station KUSC in 2018. The retirement only lasted about two years, with the composer returning to the "Star Wars" franchise to create a theme for "Obi-Wan Kenobi." As mentioned before, he wound up taking over composing duties for Steven Spielberg's "The Fabelmans" film due out in November 2022, along with the fifth "Indiana Jones." So who knows whether Williams will actually be able to stay away from Hollywood for long? And if you ask him, a return is never really out of the question.
"I don't want to be seen as categorically eliminating any activity," Williams told the AP. "I can't play tennis, but I like to be able to believe that maybe one day I will," he said. Williams went on to note how no matter what happens, he'll still maintain his friendships and work relationships with all of his movie and TV pals, like Spielberg — who he's now worked with for 50 years and 30 films together . "Maybe we're starting on the next 50," Williams joked.