NOS4A2: AMC Orders 10 Episodes Of Joe Hill's Supernatural Drama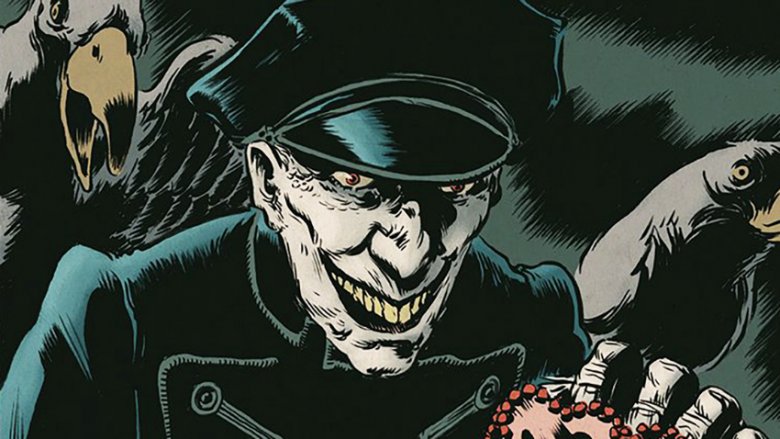 C.P. Wilson III/Twitter
One, two, Nosferatu's coming for you... Well, NOS4A2 is coming for the small screen, actually.
Less than a year ago, AMC gathered a writers' room to develop a television adaptation of Joe Hill's vampire novel NOS4A2, and now Entertainment Weekly reports that the network has ordered 10 episodes of the supernatural drama series. 
Hill (born Joseph Hillstrom King) is the son of acclaimed horror novelist Stephen King and the Eisner Award-winning author of the comic book series Locke & Key, which was once set up for series translation at Hulu, though the network since reportedly passed on the project. The creative will serve as the executive producer of NOS4A2, working alongside show creator and showrunner Jami O'Brien of Fear the Walking Dead fame and Tornante Television co-president Lauren Corrao.
"I couldn't be more excited about the forthcoming adaptation of NOS4A2," Hill gushed in a statement released at the time of the announcement. "I know it's in good hands with showrunner Jami O'Brien: Her beautifully composed scripts show a writer at the height of her powers, one who has an exquisite touch with character and a relentless instinct for suspense."
Hill continued, highlighting the game-changing series to come out of AMC: "[The network's] record speaks for itself: Who wouldn't want to be in business with the Mad Men who Broke Bad and made The Dead Walk? And Tornante's dedication to bringing singular visions to TV has freed everyone involved to do their best and truest work. I can't wait to see Vic McQueen turn the throttle and go after Charlie Manx in 2019. Let's ride."
Added O'Brien, "I loved Joe Hill's fantastic book from the moment I read it, and look forward to continuing to work with Joe, AMC, and Tornante on this exciting material."
Published in 2013, NOS4A2 centers on working-class artist Vic McQueen who soon learns that she has the supernatural ability of tracking down lost objects using a mysterious bridge that leads her to each missing entity. During one of her hunt-and-find missions, Vic crosses paths with Charles "Charlie" Talent Manx, a seemingly immortal man who lures children into his 1938 Rolls-Royce Wraith (adorned with a vanity plate that reads "NOS4A2"), feeds off their souls, then dumps their remains into his twisted, self-made village he's dubbed Christmasland — where grumpiness is outlawed and every day is spent celebrating the snow-covered holiday. Vic ventures to put an end to Charlie Manx and rescue his victims, but can she do it without losing her sanity or falling into his clutches herself?
AMC will debut the 10-episode first season of NOS4A2 sometime in 2019.