Lisa Kelly Is Open To Returning To Ice Road Truckers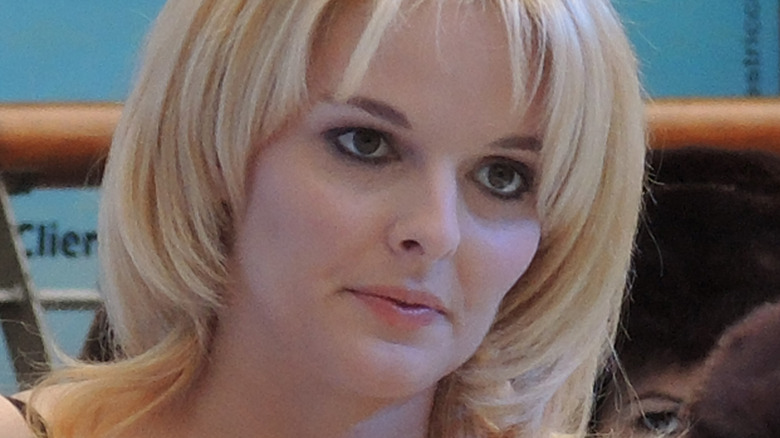 F. A. Alba/Shutterstock
Given her popularity on the show, and the popularity of the show in general, there's plenty of reason to believe that a rebooted "Ice Road Truckers" with Lisa Kelly would be greeted with enthusiasm. Even now, years after its final episodes, "IRT" still has a large and loyal fan base, and Kelly still gets her share of fan mail.
It's not like a revived "Ice Road Truckers" would be completely unprecedented. Plenty of reality shows have been rebooted in recent years, albeit not always with the same cast of characters and participants. "Extreme Makeover: Home Edition" was relaunched for a short stint in 2020, this time with Jesse Tyler Ferguson hosting rather than Ty Pennington and airing on HGTV instead of ABC (via House Beautiful). Even "The Hills," one of the shows that essentially popularized the format of fly-on-the-wall reality TV, has managed to make a comeback, first with its "New Beginnings" iteration and now with a recently-announced entirely new cast.
In other words, "Ice Road Truckers" would be in fairly good company. Plenty of questions remain, though. This, after all, is a show about one of the most dangerous jobs out there. In other words, it is cut from a very different cloth from most other reality shows.
Lisa Kelly enjoys a private life
The first likely challenge would be sheerly practical. Lining up all the cooperation from one of the most intensely dangerous sectors of the trucking industry — with all the logistical nightmares that come along with it — would be no small task. And that doesn't even touch the question of whether the real-life truckers, from Alex Debogorski to Lisa Kelly, would be up for coming back.
In a video interview with Overdrive magazine, Kelly said that while she still drives long-haul in Alaska, her media work has mostly died down. "I'm definitely open to it," she said, "but I'm not making, like, an active effort, just because I've been busy working." Kelly also said that she has enjoyed getting back to real life, away from the cameras.
This is elaborated a bit elsewhere, at HotCars.com. "She describes the show as being on a hiatus instead of canceled, but it's likely the pandemic scuppered any hopes for a return." The piece goes on to mention that due to the strain placed by the pandemic on global supply and transportation chains, such a show might have added an extra layer of interest.
None of this is to say that fans wouldn't flock to an "Ice Road Truckers" reboot. Regarding a potential return for Lisa Kelly, however, the ball would be in the producers' court.