Jason Momoa Says '4 Years Again' After Meeting, Teases DC Future And Thanks James Gunn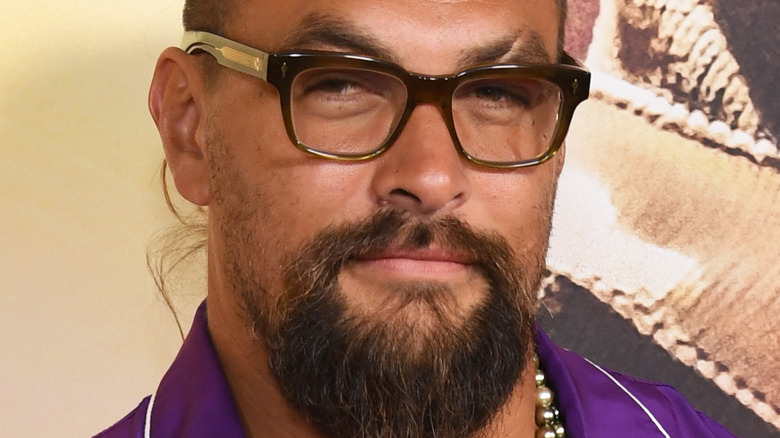 Jon Kopaloff/Getty Images
Jason Momoa's "Aquaman," aka Arthur Curry, may not be a vaunted member of the DC Trinity (that would be Superman, Batman, and Wonder Woman), but the actor's King of Atlantis is still making tidal waves amongst the very best Silver Screen superheroes. In fact, outside of filmmaker Christopher Nolan's "The Dark Knight" and "The Dark Knight Rises," director James Wan's "Aquaman" is the only other DC property to break the billion-dollar mark (per Box Office Mojo).
Momoa still remembers his reaction when filmmaker Zack Snyder offered him the opportunity to take on the role and take up the trident in "Justice League." "I was excited because of his whole spin on it," Momoa said in an interview with Entertainment Weekly. "And, now, it's an honor. It was an honor when he [Snyder] told me the whole idea about it." Momoa went on to say that he hoped to play Aquaman again.
The actor got his wish, and Momoa is already slated to return in Wan's sequel, "Aquaman and the Lost Kingdom," this Christmas. And it seems like that won't mark the end of his association with DC — as secretive as Momoa might want to be, he just can't help but show his elation in a video which teases even more Arthur Curry to come in the future via James Gunn and Peter Safran's new DC Universe.
Four more years of Aquaman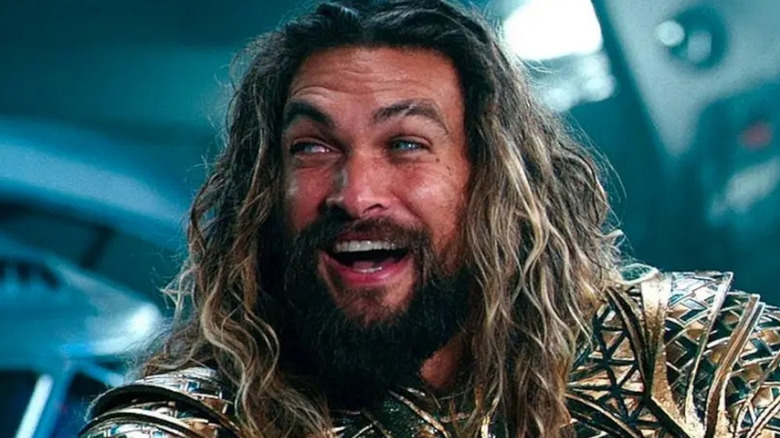 Warner Bros. Pictures/DC Entertainment
Jason Momoa's Aquaman seems to have kept his head high above water during the unprecedented shakeup of DC Comics' film, television, and animation division, which has already nixed the future of Henry Cavill's Superman and Gal Gadot's Wonder Woman. Yes, despite all the changes, it seems Momoa's King of Atlantis will indeed be a part of the new superhero regime being shaped by DC's newest dynamic duo of James Gunn and Peter Safran. And Momoa hints that fans can expect at least four more years of Aquaman adventures.
"Four years again," Momoa said in a video he posted via his Instagram story. "It's a mystery, baby. We got some, I got some really good news — great news with Warner Bros. Amazing! Wish I could tell you, but here it is..." Momoa then shook with excitement — he seemed almost beside himself with happiness — as he punched his fists wildly after leaving a meeting with Warner Bros. executives.
"Peter [Safran], I love you," Momoa continued in the same video. "James [Gunn], I love you." Momoa then expressed his heartfelt appreciation for the CEO and President of Warner Bros. Discovery, David Zaslav, as the actor continued to giddily celebrate. "To the future, to the future," Momoa said after blowing a kiss into the camera.