Walker's Wardrobe In Yellowstone Mostly Comes From Ryan Bingham's Own Closet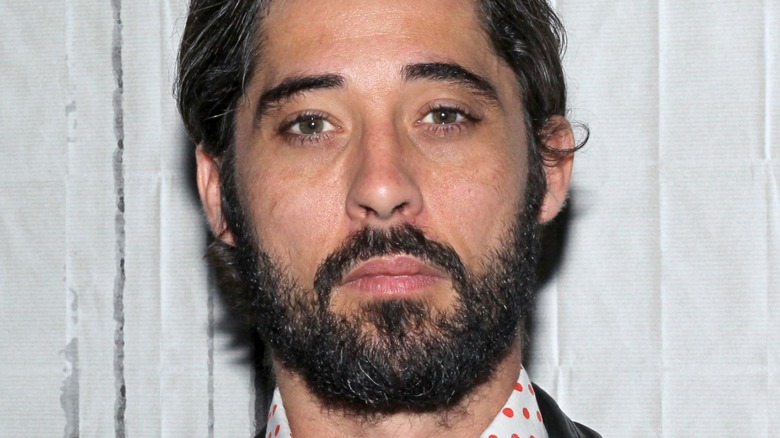 Jim Spellman/Getty Images
Ever since his arrival in Season 1, Grammy Award-winning country artist Ryan Bingham has brought a level of authenticity to Taylor Sheridan's "Yellowstone" that's been completely unmatched. From his guitar playing ability to his ranching and riding skills — and even Walker's wardrobe. What you see is what you get with Bingham, and it's part of why everyone loves him.
"To have him on 'Yellowstone' is a gift," Sheridan told the Los Angeles Times in February 2022. "He is the graveled voice of this generation's cowboys and poets."
Much like Walker, Bingham's life was engulfed in hard labor and cowboy themes growing up, bouncing around from his native state of New Mexico to California and eventually Texas. Bingham's entire persona as a musician and actor is shaped by his experiences in real life, which even extend down to the clothes he wears — both as a singer and on-screen.
Bingham has so far appeared in all eight episodes of "Yellowstone" Season 5. His role on the show was boosted in Season 4 after he initially only showed up in a handful of episodes for Seasons 1 to 3. And as usual, Bingham has brought some style to the character of Walker, which he does by using his very own threads.    
Ryan Bingham wears his own hat, boots, and jeans
According to the "Wolves" and "Hallelujah" singer, many of the things you see his character, Walker, wearing during "Yellowstone" come from his very own closet. Ryan Bingham told the Bobby Bones Show in August 2020: "A lot of the clothes I brought myself...Like my hat, and my boots, and my jeans and stuff, some of that stuff I just brought myself." 
The cast of "Yellowstone" has constantly praised Bingham for being a total professional and sweetheart to work with, so it's no surprise that he'd go the extra mile of bringing his own outfits to wear. Several actors have described Bingham as being a real cowboy who checks his ego at the door and doesn't show off, despite having excellent roping and riding skills. Bingham told the website Repeat Replay in 2021 that his style is ultimately based on his early travels and growing up in the Southwest. In turn, Bingham's life and outfit choices have been heavily influenced by country, blues, Cajun, jazz, and bluegrass music. 
As "Yellowstone" fans know by now, Bingham's character hasn't really been the most likable of the Dutton ranch bunch as of late. The country crooner spoke to Taste of Country in November 2022 about rubbing folks the wrong way on-screen, despite being a favorite off of it. "Definitely, he has his trials and tribulations and things that happen to him on this show that are out of his control," Bingham said, noting how "there's a ton of people that want me to go to the train station for sure." Heading into the second half of Season 5, though, and that still hasn't been the case yet. Episode 9 is expected to pick things back up later this year.