Big Sky Fans Are Calling For Jensen Ackles To Return For Season 4 Following The Season 3 Finale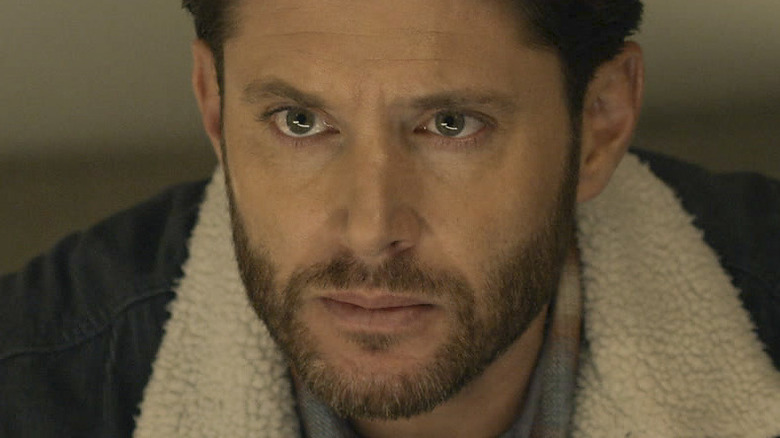 ABC
One of the definite highlights for Season 3 of "Big Sky" was knowing that Jensen Ackles was going to be a regular, stepping into the role of temporary sheriff Beau Arlen after Sheriff Walter Tubb (Patrick Gallagher) was shot at the end of Season 2. Fresh off his stint playing Soldier Boy on "The Boys," his legion of fans was willing to follow him wherever he went, and "Big Sky's" showrunner Elwood Reid was counting on that. "He's one of those guys that I've always loved," he told Entertainment Weekly. "He's someone my daughter and my wife likes, and a lot of guys like."
Fans have fallen in love with Beau, taking to Twitter weekly to gush about his clothes, acting, and his emotional scenes with Emily (Cree Cicchino), his TV daughter. Despite the steady ratings for "Big Sky" this season and the addition of Reba McEntire and Rex Linn to attract more viewers, ABC hasn't announced if the show will be renewed for another season. Even so, fans are already taking to social media to make it clear that if the show is renewed, they want Ackles to return.
Ackles is open to returning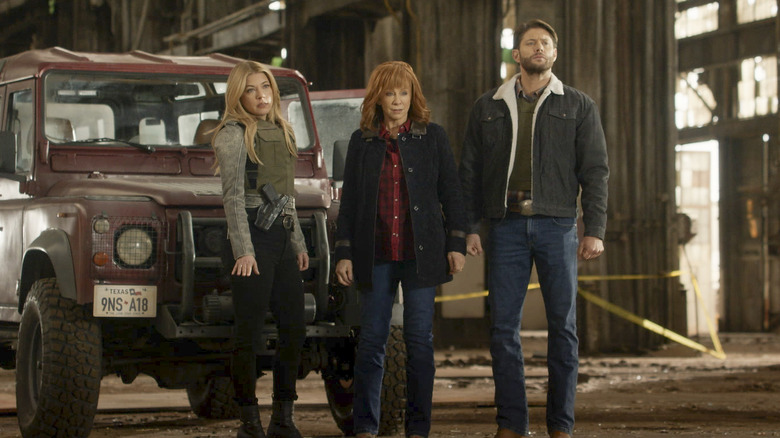 ABC
After watching the Season 3 finale of "Big Sky," fans such as @abadritual took to Twitter largely echoing the same question: "is Jensen coming back for another season of ['Big Sky"]?? There were, however, other viewers who simply assume by the open-ended conversation Beau has with Jenny Hoyt (Katheryn Winnick) towards the end of the episode that his return is inevitable — if the show is renewed. "So Jensen's new deal is that he will be back on season 4 if [the] show gets renewed. Right !?" tweeted @DemonChloe. Jensen Ackles, for his part, is open to Beau's return.
"If there's a contract in place and that's where they tell me to go, then that's where I go," he told Entertainment Weekly. "But I had a great time there and if that was it, and they end up bringing me back for a couple of episodes just to wrap up my story, or if they bring me back full time or they could easily get rid of me in one fell swoop with Jenny going, 'Beau left, went back to Houston, and that's it.' Boom, moving on, season 4. Anything can happen in this industry, and I wouldn't be surprised by any of it. So I'm prepared for whatever they decide to do."
Lewis & Clark County needs a sheriff, and it's obvious that fans are hoping "Big Sky" brings Beau Arlen back for Season 4 to fulfill that role. For now, we wait and see — and keep our fingers crossed.