As If Tiger King Couldn't Get Stranger, Carole Baskin's Husband Is Really Alive?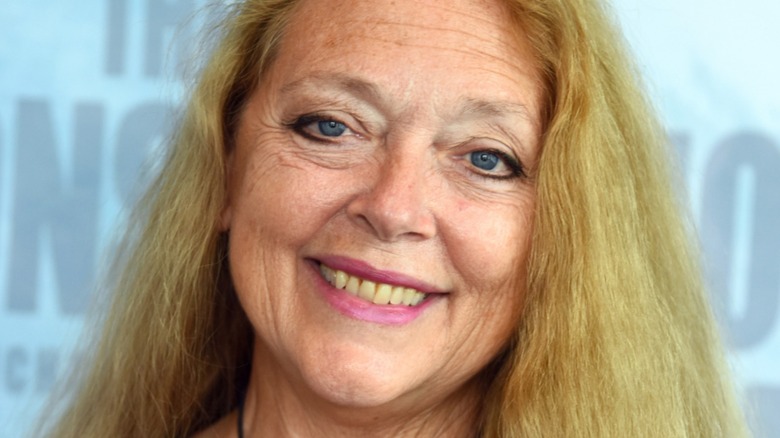 Araya Doheny/Getty Images
Just when we thought we were out, Carole Baskin pulls us back in.
A full-fledged celebrity at this point — with appearances on "Dancing With The Stars" and other absurd shows like "I Can See Your Voice" — Baskin managed to sink her claws into mainstream headlines yet again this week thanks to some juicy "Tiger King"-related news: Her husband's not dead after all.
Apparently, that's what the kooky cat lady has been claiming for over a year now, with her even going so far as to tell media outlets like the UK's ITV in a recently resurfaced interview, which is news to Florida authorities who are still actively searching for Don Lewis. 
"We have not received any communication from our federal partners that confirms the location of missing person Mr. Don Lewis," read a statement from the Hillsborough County Sheriff's Office, which has been handling the Lewis case ever since his disappearance in 1997 and legal declaration of death in 2002 (via New York Post). "The investigation into Don Lewis' disappearance remains a priority for the Hillsborough County Sheriff's Office, as do all missing person cases," the statement added. 
According to Baskin, there's no need to keep searching for her supposedly late ex-husband, because the Department of Homeland Security has actually found the tiger sanctuary owner alive and well in a completely different country — or so she claimed in a November 2021 interview.
Don Lewis has apparently been chilling in Costa Rica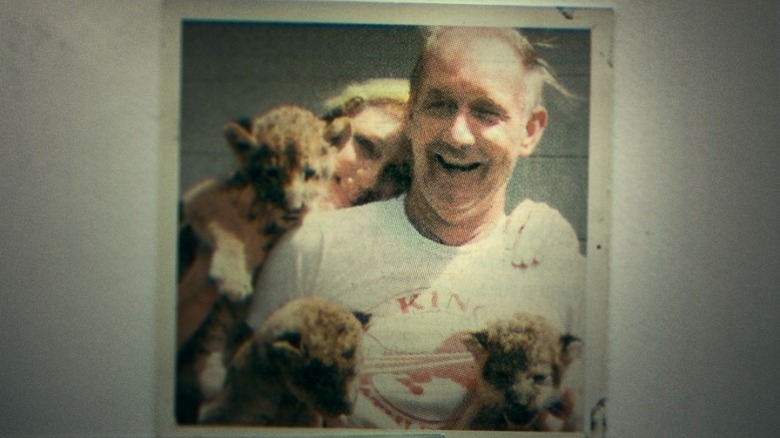 Netflix Media Center
Speaking to ITV's "This Morning" talk show, Carole Baskin revealed back in November 2021 that Homeland Security had supposedly found her missing ex-husband in Costa Rica, where he had been known to travel to frequently while they were still together (via Oxygen). 
"One of the really exciting things that came out of 'Tiger King 2' is that they produced a letter from Homeland Security and it says that a special agent in charge with the FBI at Homeland Security reached ... which means this had to have happened after 2002 because Homeland Security wasn't even around until 2002," Baskin explained to the UK media outlet (via Cosmopolitan). "They said my husband, Don Lewis, is alive and well in Costa Rica. And yet all of this drama has been made about me having something to do with his disappearance when Homeland Security has known where he is."
Now, while the entire thing may sound like a farce, the likelihood of Lewis being found somewhere in Costa Rica is actually not as crazy as it appears on the surface. As any "Tiger King" fan worth their salt will tell you, Lewis allegedly had a lot of history in the Central American nation before his supposed disappearance. In fact, Baskin has been hawking an "insurance scam" story for years now about the possibility that Lewis faked his death and hid away down in Costa Rica, which he allegedly visited for sexual endeavors (via Oxygen and Daily Mirror). Lewis also supposedly wanted to build a big cat sanctuary within the country, according to Baskin. All attempts to reach the Department of Homeland Security and Netflix for comment by multiple media outlets have been unsuccessful.