Ellen Pompeo Recalls A Lot Of On-Set Drama In The Early Seasons Of Grey's Anatomy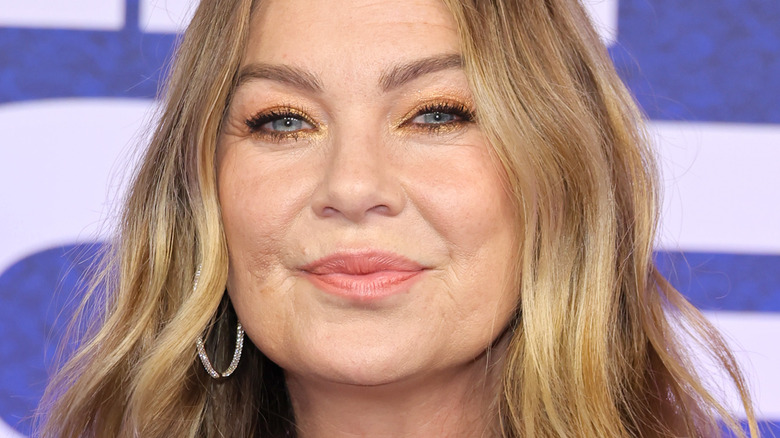 Amy Sussman/Getty Images
"Grey's Anatomy" has endured its fair share of controversy in the 18 years that it's been on the air. In just the first few years of its uber-successful run, it was already suffering from leaked reports that its star Isaiah Washington had used homophobic slurs on set. From there, things only got worse. In January 2007, "Grey's" star Katherine Heigl told Access Hollywood, "[Washington] needs to just not speak in public, period" (via People). 
The drama wasn't only confined to early seasons, of course. Much later during the show's run, Patrick Dempsey — who played Derek "McDreamy" Shepherd on the show — terrorized fellow cast members and even got into disagreements with his co-star Ellen Pompeo (via Us Weekly). Pompeo herself reflected on all the drama after his departure, telling Seth Meyers in 2017, "I do my best and we all do our best. It's actually, the journey of it has been quite interesting because obviously, we've had our ups and downs behind the scenes."
In 2019, Pompeo once again reflected upon those early years of drama, which incidentally extended far beyond Isaiah Washington's bad behavior. But this time, she put a more positive spin on the story.
Pompeo wanted to make her workplace an example for other shows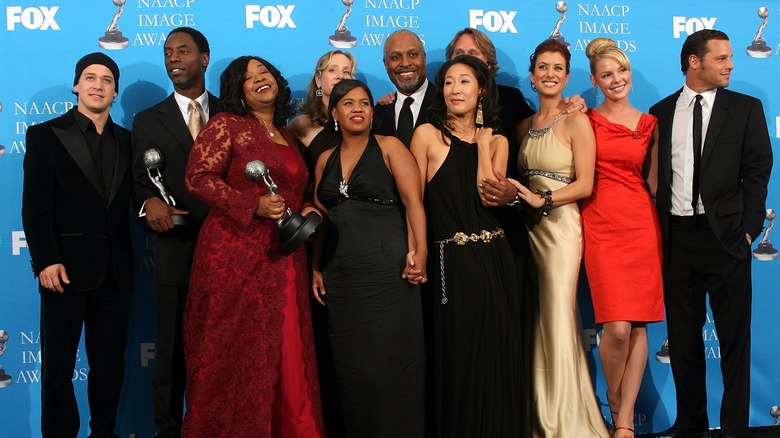 Frederick M. Brown/Getty Images
In a 2019 interview with E!, Ellen Pompeo briefly touched upon the drama that she and her "Grey's Anatomy" costars faced in their early years together. "I don't think it's any secret that in the first seven years of the show we had quite a lot of drama," she said, before providing a bit of context. "It's just because of the nature of the long hours that we work, and actors are sensitive people, and this was a huge smash out the gate, and there was a lot of emotions and feelings, and there's just a lot going on and there's nothing that's anyone's fault," she explained. 
While she didn't go into specifics, Pompeo may have been referring to T.R. Knight, who very publicly came out of the closet after Isaiah Washington used several gay slurs on the "Grey's" set. Washington stopped working on "Grey's" shortly after that. Of course, Pompeo may have also been referring to Katherine Heigl, who famously withdrew her name from Emmy consideration in 2008 due to not getting "the material ... to warrant an Emmy nomination." Heigl didn't last much longer on the show after that either (via Us Weekly).
But despite all the strife, Pompeo was eventually able to work with her former showrunner Shonda Rhimes to create a positive environment on set. "We've been able to continue this show ... and make it be an example for other workplaces," she told E! And perhaps that's why "Grey's" has lasted 19 seasons.