Nico Parker Gushes Over Her Last Of Us 'Dream Fake Father' Pedro Pascal - Exclusive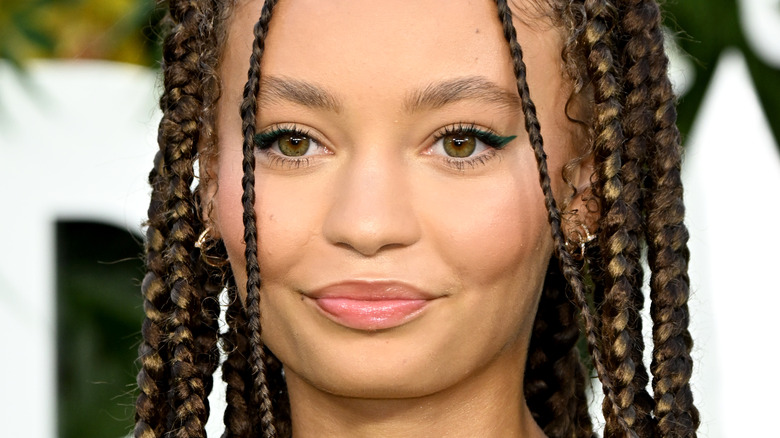 Jeff Spicer/Getty Images
As the daughter of actor Thandiwe Newton and director Ol Parker, it seems like "The Last of Us" star Nico Parker might have had a natural inclination to ask her parents for help in recreating the on-screen dynamic of a parent and a child in the new HBO and HBO Max series. But apparently, the showbiz couple was no match for Parker's on-screen father — especially since he's played by Pedro Pascal, the star of the smash series "The Mandalorian."
An adaptation of the blockbuster 2013 video game of the same name, "The Last of Us" stars Pascal as Joel Miller, who with his daughter, Sarah (Parker), and brother, Tommy (Gabriel Luna), experiences the initial chaos surrounding the outbreak of a virus that stems from the Cordyceps fungus. Since the virus infects the brains of its victims and turns them into zombies, the military is in a panic trying to determine which people are among "the Infected" and who are not, resulting in a tragedy that alters Joel's life forever.
Of course, the dire circumstances that Joel and Sarah are facing are something, thankfully, that Parker hasn't had to face with her parents in real life. So in the case of "The Last of Us," the teen actor felt the best route to take for her role was to team with Pascal to create their father-daughter relationship together.
Parker says Pascal is 'so good at making people feel comfortable'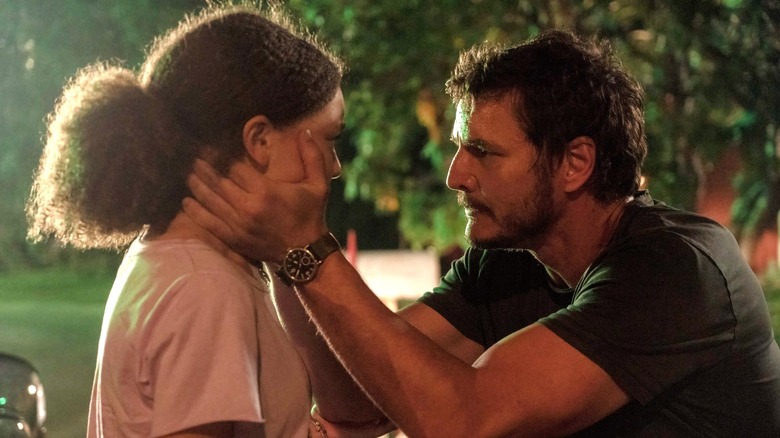 Shane Harvey/HBO
While Nico Parker's parents have no doubt helped their daughter forge her acting skills in the past, Nico Parker explained to Looper in an exclusive interview that it only made sense to collaborate with Pedro Pascal to build their father-daughter dynamic, especially because it sets the tone for his character's motivation throughout the series.
"The easiest person to talk to in terms of wanting to create that dynamic and wanting it to translate well on screen was Pedro because we both have a common goal and we are the ones that have to [achieve it] eventually," Parker explained. "He's wonderful to work with. He is the dream fake father, on-screen parent. It was incredible."
Of course, Parker had to first get over being starstruck by Pascal, which she said was amazingly easy since he was so disarming the first time they met. "The first time we spoke was on Zoom, and I remember being [like], 'Oh my God.' Then I joined [the call], and within five minutes, I was like, 'Oh, this is Pedro,'" Parker recalled. "Immediately, he's so good at making people feel comfortable, [so] that element of [being starstruck] wore off quite quickly. But I get starstruck all the time. I'm pinching myself constantly."
Naturally, Parker had a chance to get some intel on the upcoming season of "The Mandalorian" while acting opposite Pascal, and she thinks she might have had some luck because he's so giving as an actor and a person. "I actually didn't because I think he probably would've if I really pushed for it," Parker enthused. "But no, I didn't try. But I feel like I should've. I mean, not really!"
Also starring Bella Ramsey, Merle Dandridge, and Anna Torv, "The Last of Us" is new on HBO and HBO Max, with new episodes debuting every Sunday through March 12.