Jeremy Renner's Injuries Led To A New Mayor Of Kingstown Poster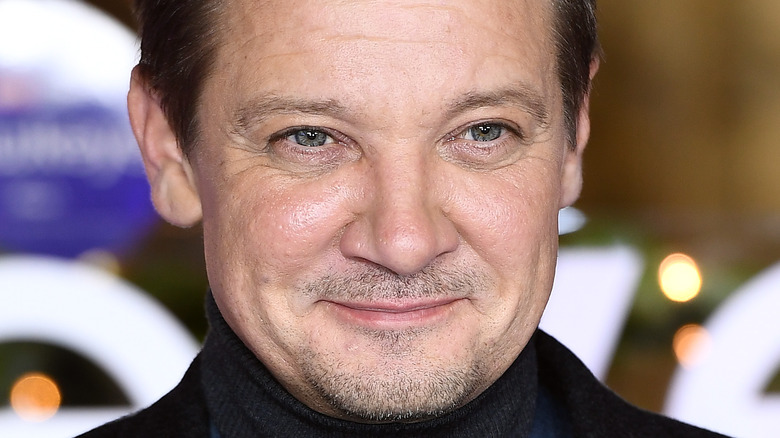 Jeff Spicer/Getty Images
Jeremy Renner, known for his iconic performances in titles including the Marvel Cinematic Universe, "Arrival," and "Mayor of Kingstown," recently landed in the hospital due to sustaining serious injuries from a snowplow accident. Although Renner has thankfully recovered and is now back at home, it was still an incredibly frightening incident, and the photos and videos of Renner's bruised face that came out showed how seriously injured the Marvel star was.
It would seem, then, that releasing a promo poster showing Renner's face looking bruised and bloody would be in bad taste, given everything that he has just been through. Fortunately, the marketing team at Paramount+ appears to think the same thing, switching out the most recent "Mayor of Kingstown" poster (with unfortunate timing) to something much more palatable. Read on to see the difference between the revised poster and the original problematic one that definitely needed to be changed given the circumstances.
The poster was changed to look less bloody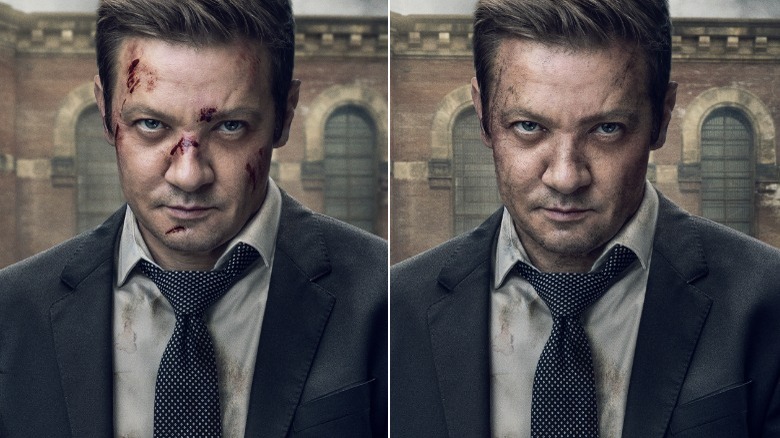 Eric Ogden/Paramount+
As can be seen, the original poster for the second season of "Mayor of Kingstown" showed Jeremy Renner's character, Mike McLusky, with multiple cuts all across his face, which were visibly bleeding. Due to this looking a little too much like the real injuries Renner suffered, the poster was changed to still have cuts across Mike's face but without all of the blood, making the character look much less seriously injured.
"Mayor of Kingstown" features Renner as Mike, the titular "mayor" of a major prison in Kingstown, Michigan. The series follows Mike and the rest of the McLusky family as they all vie for power in morally ambiguous ways. The previous season ends with a prison riot, presumably where Mike gets his injuries. The new season, which recently premiered, contends with the fallout of the riot and what it means for the prison's leadership.
New episodes of "Mayor of Kingstown" come to Paramount+ on Sundays.