This Is Likely The Reason Studio MAPPA Is Taking So Long To Complete Attack On Titan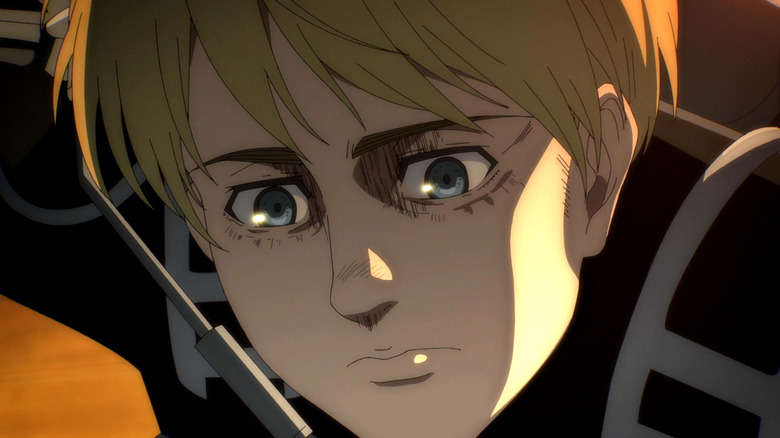 MAPPA
After an increasingly anxious wait following the second part of the final season of "Attack on Titan," fans can finally look forward to catching up with the surviving characters of the series this March. Easily one of the biggest animated shows in the world (via Parrot Analytics), the franchise has continued to raise the apocalyptic stakes over the course of its super-sized final season.
As Eren Jaeger (Yuki Kaji/Bryce Papenbrook) launched the devastating rumbling in the latest batch of "Attack on Titan," and as enemies have put aside their differences in a last-ditch attempt to stop him, the series has never been more exciting. For this reason, fans have been desperately looking forward to the inevitable conclusion of this story, and it feels as though it's been quite a long wait.
However, there's actually a pretty good reason why Studio MAPPA, who took over animation of the series at the beginning of "Attack on Titan" Season 4, is taking a bit longer than expected to get out the concluding episodes of the anime megahit.
MAPPA is working on a lot of high profile projects at the moment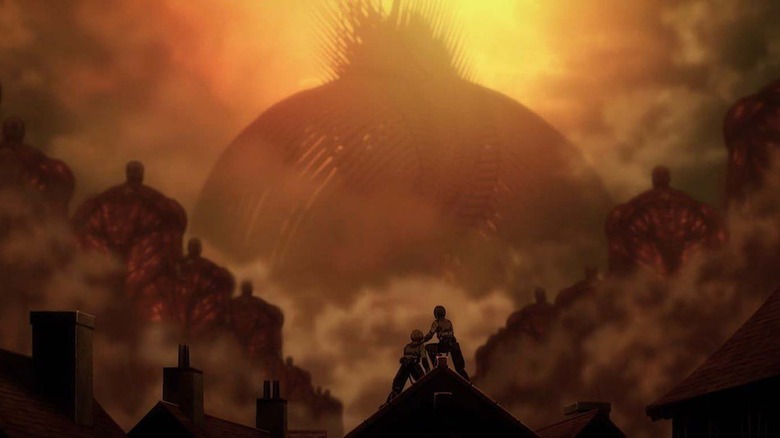 MAPPA
According to Comic Book, Studio MAPPA has a lot on its considerable plate at the moment. The studio is set to become bigger than ever as it takes the reins on several notable projects. These include the break-out hit "Chainsaw Man" and the upcoming return of "One-Punch Man," along with other popular series like "Jujutsu Kaisen," "Vinland Saga," and, of course, the highly demanded final season of "Attack on Titan."
While it might feel like "Attack on Titan" fans have had an unfairly long wait because of the urgency of the show's plot, fans of "Jujutsu Kaisen" and especially "One-Punch Man" have actually been waiting even longer for new episodes. In fact, "One Punch Man" hasn't had a new episode in nearly three years (via My Anime List), meaning projects like this might be getting fast-tracked ahead of the giant-fighting series as well.
Of course, there's also the complex animation that "Attack on Titan" requires at this point to consider. Since every episode from now until the end of the series will likely contain multiple shots of the thousands of titans marching across the world to destroy civilization, animators are no doubt struggling to finish the huge set pieces for the series. 
Either way, with a premiere date for the first episode finally set for March 4th, 2023, fans can at least breath a sigh of relief that there are new episodes coming down the pipeline.