No Worries, Bob Chapek Is Going To Be Financially OK After His Disney Ousting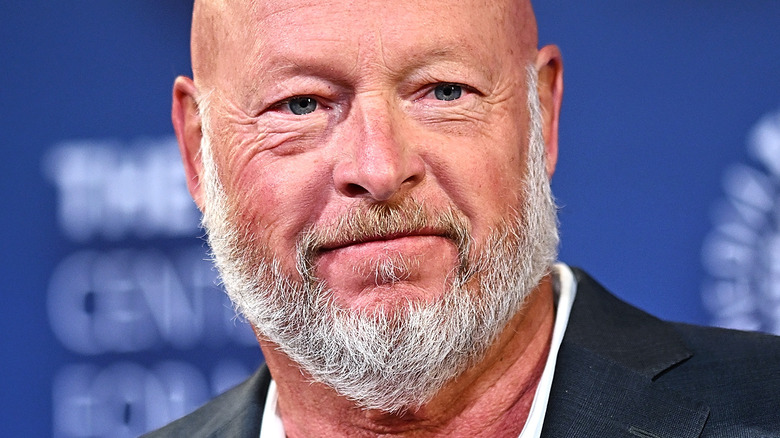 Steven Ferdman/Getty Images
Bob Chapek's time at Disney was nothing short of chaotic, and his tenure as CEO didn't last very long. But despite a brief time on the throne, the former head of the House of Mouse took home some serious coin during his reign, and he received a severance package as well.
In 1993 Chapek started at Disney as the marketing director for Buena Vista Home Entertainment before moving up to president of the department in 2006. Three years later, He would continue to rise the ranks, ascending to the position of president of Walt Disney Studios. In 2011 he lent his skills to Consumer Products in a major role, and in 2015, he was named chairman of Walt Disney Parks and Resorts (via Variety). So it was really no surprise when he was appointed CEO of the entire outfit in 2020 to replace Bob Iger (via The Los Angeles Times). But his time at the top didn't seem to be that ideal — he was rumored to be feuding with Iger and Marvel Studios head honcho Kevin Feige during that period. Even Fortune reported that while the company was thriving, Chapek wasn't doing well in the position, suggesting his tactics were not very well received by Disney staff or shareholders.
While he had an abundance of experience that seemingly made him suited to take on the CEO gig, it did not last. In November of 2022, Bob Iger was brought back in, leaving Chapek out of a job. But people shouldn't be too concerned about the ex-Disney CEO, as he didn't depart the ordeal with empty pockets.
Bob Chapek exited the company with a robust payout plan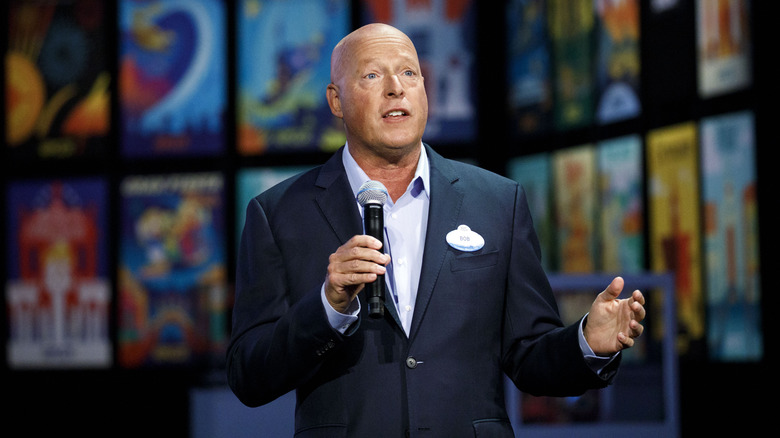 Bloomberg/Getty Images
If anyone thought that Bob Chapek's recent change in employment status would have him tossed below the poverty line, think again. While things may not have gone great overall for the ex-CEO, the money he walked away with would be considered by many to be a lucrative silver lining. According to The Hollywood Reporter, during the 2022 fiscal year, Bob Chapek was paid $24.2 million (less than the $32 million he earned in 2021). It was also reported that the former Disney CEO would receive a severance package valued at an estimated $20.4 million, although the final figure will be determined by the share price over time. Part of that package consists of stock with an estimated value of over $12 million.
Since Bob Iger retook the company's reins, he has begun to undo many of the strategies Chapek put in place while in charge, such as his unfavorable cost-cutting initiatives. It's a shame things didn't work out for Chapek, who seemed destined to run the Disney Empire early on. Former CEO Michael Eisner once praised the ambitious executive, saying, "He was always an executive that you knew would be on the rise ... He knew how to grow the business while adjusting to the changing marketplace, which was intense" (via the Orlando Sentinel). But some things just don't work out, and unlike the movies they make, not everything that happens at Disney has a happy ending.