History Cancels Bill Clinton Impeachment Drama Series In Mid-Development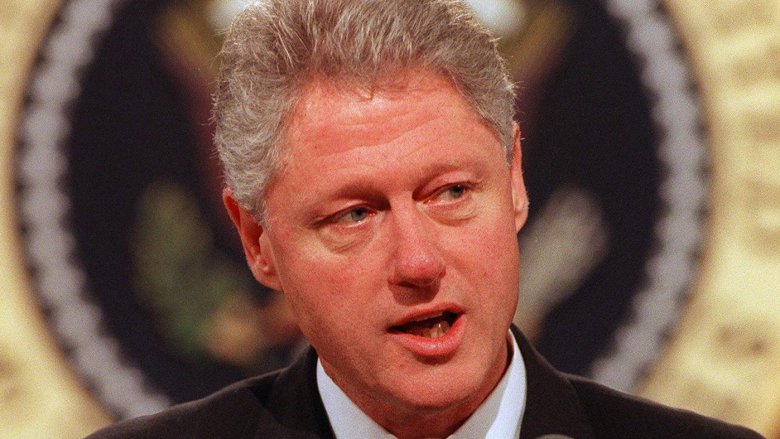 Getty Images
History's impeachment of Bill Clinton has been canceled.
A lot of things in life can hinge on what your definition of the word "is" is, so let us be clear with one thing at the start: History is not moving forward with its previously-announced drama series based on the impeachment of Bill Clinton.
According to The Hollywood Reporter, History has canceled plans for its six-part scripted adaptation of Peter Baker's New York Times best-selling book The Breach: Inside the Impeachment and Trial of William Jefferson Clinton.
The news came hot on the heels of a similar announcement by American Crime Story co-creator Ryan Murphy, in which the producer stated that the ACS series would not take a season to focus on the Bill Clinton-Monica Lewinsky sex scandal that sparked off impeachment proceedings for the President during his second term. 
Previously, the scandal had been floated as a possible future season for the series, to possibly be produced following the upcoming season focusing on New Orleans' Memorial Medical Center during Hurricane Katrina. 
It's unclear what the two cancellations have in common with each other, if anything. According to an A&E spokesperson, the decision to not go forward with The Breach was made "a while ago". 
As we all know now, Mr. Clinton did indeed have sexual relations with that woman, Ms. Lewinsky, and was subjected to an unsuccessful impeachment proceeding by Congress as a consequence of the affair. The series, presumably, would've spent some time establishing context for why this strange, gross and embarrassing episode became such a political crisis.
Since leaving the presidency, the two-time president has been counting money, writing a thriller novel with James Patterson, and getting that novel adapted for TV by Showtime, among other things. To learn all about the unexpected turns Monica Lewinsky's life took after the scandal, check out the comprehensive rundown of what happened to her on our sister site.