Sarah Paulson To Star In Katrina: American Crime Story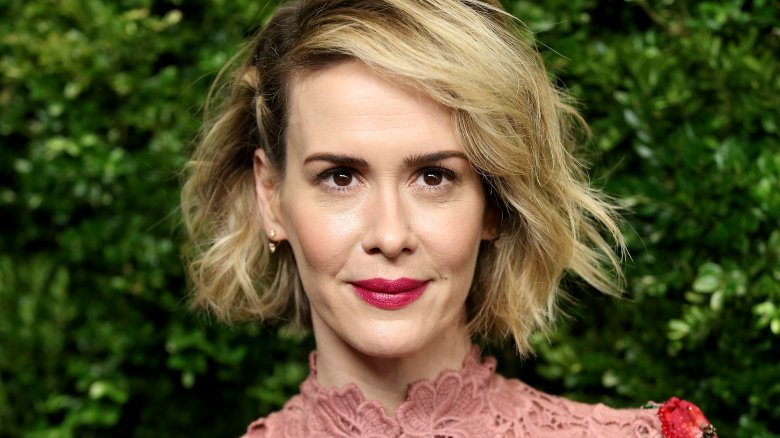 Getty Images
After weathering rumors that the limited series might never appear at all, the Hurricane Katrina-focused season of American Crime Story is confirmed to be moving forward with Sarah Paulson in a leading role, Deadline has confirmed. 
The series' crew is bolstered by the addition of producer Scott Rudin, whose remarkable list of production credits includes modern classics ranging from There Will Be Blood to Ex Machina. The announcement also notes that the production will specifically adapt material from the 2013 nonfiction book Five Days at Memorial by author Sheri Fink, which gives vital hints as to what the focus of the series is most likely to be. 
The book is a harrowing account of doctors and patients alike struggling to survive within the walls of the Memorial Medical Center in New Orleans during the events of Hurricane Katrina, and follows the staff's fateful decision to begin euthanizing ill patients after the building lost power and swift rescue failed to arrive. A grand jury investigation was initiated to determine if the medical staff committed any wrongdoing through their actions, and nobody involved was indicted.
The producers are reportedly looking for roles within the season's new framework to cast Annette Bening, Dennis Quaid and Matthew Broderick, who previously had been rumored to be involved with the project. Paulson, a staple actor in Ryan Murphy projects, recently appeared in the first season of Feud and is also set to star in American Horror Story: Cult, the seventh season of the producer's dark-tinged FX anthology.
Katrina: American Crime Story is expected to begin production in the spring, with an anticipated release date sometime in 2019. The upcoming second season, The Assassination of Gianni Versace, will premiere on FX in January. For fans of the sprawling, growing world of Ryan Murphy, check out our list of easter eggs that tie together all the seasons of American Horror Story now.