Bill Clinton Thriller Novel Being Adapted For TV By Showtime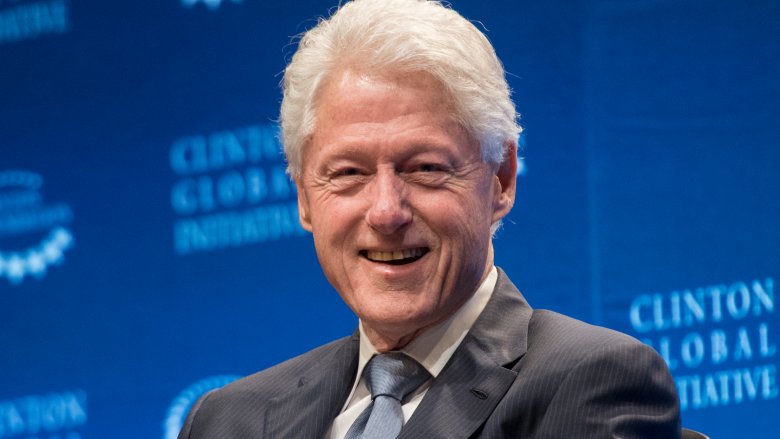 Getty Images
Selling a first TV project is one of the most daunting tasks an entertainer can take on, but the barriers come down pretty easily when you're a former President of the United States.
According to Deadline, The President is Missing, a collaborative thriller novel written by first-time fiction writer Bill Clinton and author James Patterson, has been picked up by Showtime to be developed for TV. 
In something a surprise, the thriller novel, which focuses on the mysterious disappearance of a sitting US president, is being developed as an ongoing TV series, rather than as a movie or limited miniseries that some commentators thought the material would be more suited for.
The acquisition comes amidst much competition between networks over the rights to the book, which is not slated for release until June 2018. Clinton and Patterson pitched their project around to various studios and networks in Los Angeles at the beginning of August, taking 16 different meetings before coming to an agreement with Showtime.
Showtime Networks president and CEO David Nevins was effusive in a statement released at the closing of the deal. 
"Bringing The President Is Missing to Showtime is a coup of the highest order," Nevins said. "The pairing of President Clinton with fiction's most gripping storyteller promises a kinetic experience, one that the book world has salivated over for months and that now will dovetail perfectly into a politically relevant, character-based action series for our network."
The former president said in a statement that he's excited about seeing the project being developed. "I'm really enjoying writing this book and working with Jim," Clinton said. "And I can't wait to see Showtime bring the characters to life."
"The White House is such an exciting world to explore and is made even more so with the unique insights of a former President," said Patterson. "Rich storytelling opportunities for this series abound."
We'll have more on Showtime's upcoming slate of programming as it's announced. For cord-cutters curious about seeing where Showtime's streaming service ranks up against the rest, check out our feature on every major streaming service ranked from worst to best.