Baz Luhrmann Remembers Lisa Marie Presley With A Touching Tribute On Instagram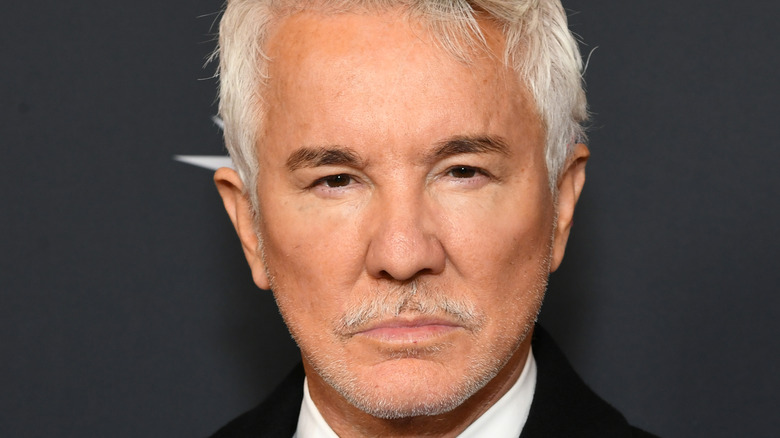 Jon Kopaloff/Getty Images
The unexpected death of Lisa Marie Presley on January 12, 2023 at the age of 54 (per the Associated Press) after a brief hospitalization has shocked the world. Celebrities, loved ones such as Presley's third husband Nicolas Cage, and ordinary fans have joined together to mourn her loss. People all over the world followed her music career. Some felt something like kinship to her in the wake of the death of her father, legendary actor and musician Elvis Presley. Others were simply curiosity seekers who watched the public firestorm that surrounded her high-profile marriages to Cage and Michael Jackson. But all of that aside, she's remembered fondly by those who were touched by her artistry or recall the way she carried her family name with dignity and grace for many years in the harsh public eye.
Even those who spent time with her recently seemed to be stunned by her sudden passing. After all, Lisa Marie had attended the Golden Globe awards with her mother, Priscilla, just three days before her death. One of those people who seems to be stunned by Presley's untimely loss is director Baz Luhrmann, who directed 2022's "Elvis." Lisa Marie Presley publicly supported and endorsed Luhrmann's biopic, highly complimenting the performances and the film overall after seeing it. Presley and Luhrmann both attended the 2023 Golden Globes ceremony and were seated together with Austin Butler, who took home an award for Best Actor in a Musical or Comedy for portraying Presley's father in the film. 
In the wake of Lisa Marie Presley's death, Luhrmann seems to be just as devastated as the rest of the world. His moving tribute to her gives the world a snapshot of the sort of person Presley seems to have been at heart. In the end, it's a truly touching tribute.
Baz Luhrmann reflects on his bond with Lisa Marie Presley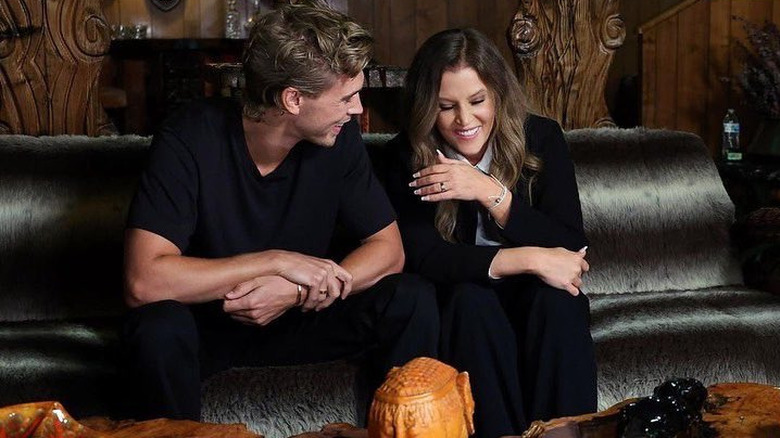 Instagram/Baz Luhrmann
In an Instagram message posted on January 13, Baz Luhrmann paid tribute to his friendship with Lisa Marie Presley. Using a picture of Presley sharing a laugh with Austin Butler during the "Elvis" media tour in 2022, Luhrmann wrote, "Over the last year, the entire Elvis movie family and I have felt the privilege of Lisa Marie's kind embrace." The director added, "Her sudden, shocking loss has devastated people all around the world. I know her fans everywhere join me in sharing prayers of love and support with her mother, Priscilla, and her wonderful daughters Riley, Finley, and Harper. Lisa Marie, we will miss your warmth, your smile, your love."
Presley was indeed quite supportive of "Elvis." It seems that Luhrmann's film worked its magic over her in a way that other Elvis-related films didn't. Perhaps the strength of Butler's performance helped gain her trust after its release, even though she wasn't involved with the film's production at all. Speaking during a post-screening Q&A posted in June of 2022, Presley admitted that she'd approached Luhrmann's take on the story with trepidation and was nervous to see the whole movie. She summed up her experience of watching biopics related to her father as a tense one. "In my life, it's been one disappointment after the other in terms of people portraying my father in various films," she admitted. She later described the efforts of the many actors who have tried to replicate her father's mannerisms with a tart southernism: "Bless their hearts."
But she said Butler's work proved to be the exception to the many performances she had witnessed before. "At this point, I tell you this with all my heart, and it's the only reason that I'm here: It's been done right."