Why Elvis' Daughter Lisa Marie Was Nervous To See The New Movie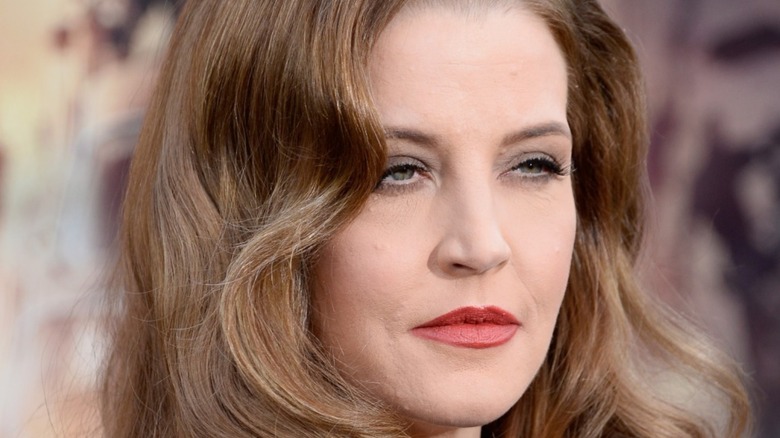 Frazer Harrison/Getty
Having a pop culture icon for a parent is one of those things that very few people can truly understand. Lisa Marie Presley, daughter of Elvis Presley, probably understands it even better than most other children of celebrities, perhaps the best of all. Icons don't get much more iconic than the King of Rock and Roll, and she's had a front-row seat to all of the tabloid stories, music reissues, parodies, and cameo appearances centered on her late father for virtually her entire life. Sadly, Elvis Presley died in 1977 at the age of 42, when Lisa Marie Presley was only 9 years old (via Smooth Radio). 
Now, her dad's story is getting the big-screen biopic treatment in the form of director Baz Luhrmann's "Elvis." In a recent social media post from Luhrmann himself, we can see the King's only child reveal her true feelings about the project — and how they changed after she actually got the chance to see it.
It's understandable that the prospect of a new movie all about Elvis would make someone in Lisa Marie Presley's position nervous, but it's also interesting to see her describe her mindset towards the project in her own words.
Lisa Marie Presley was disappointed by previous attempts, but 2022's Elvis is different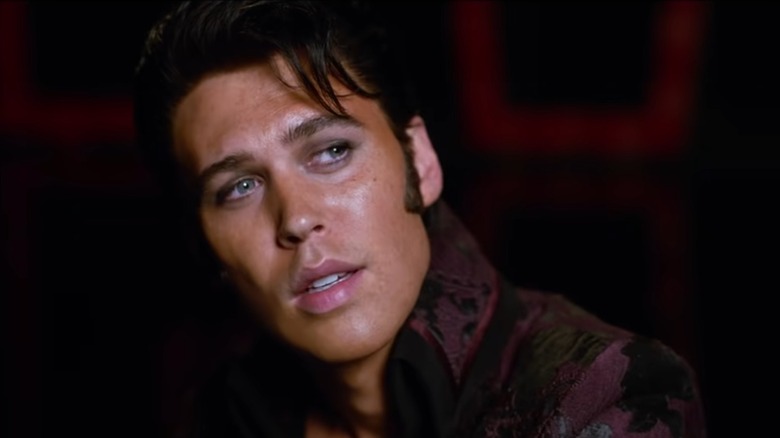 Warner Bros. Pictures
"Elvis" director Baz Luhrmann recently took to Instagram to share a video from a post-screening Q&A with the cast and crew of the film. Included in the mix is Lisa Marie Presley. Although she wasn't involved in the film's creation, she previously praised it as having captured a vital element of the real-life Elvis (an opinion she shares with her mother and Elvis' ex-wife, Priscilla Presley).
In the clip, Lisa Marie Presley revealed her initial misgivings about the project. After saying she'd already seen the movie twice, she recalled her feelings when she saw it for the very first time. She said, "The first time that I saw it I was nervous, I was gripping the chair going like, 'Oh God, what's going to happen? How's the actor [Austin Butler] going to be? Is it going to be crazy?'" 
In further explaining her initial trepidation, she noted that previous fictional treatments of her famous father haven't always been to her satisfaction. She said, "In my life, it's been one disappointment after the other in terms of people portraying my father in various films." In fact, she even added a universally recognized figure of speech from the southern United States in order to sum up her feelings on these previous attempts: "Bless their hearts." 
Although she did not go into detail on any of the actors who previously portrayed her father, this list includes names like Kurt Russell, Don Johnson, Michael Shannon, and even Bruce Campbell (via IMDb). However, according to the King's daughter, the 2022 version of "Elvis" is different. She said, "At this point, I tell you this with all my heart, and it's the only reason that I'm here: It's been done right."