Season 2 Is Where The Bear Truly Starts According To Christopher Storer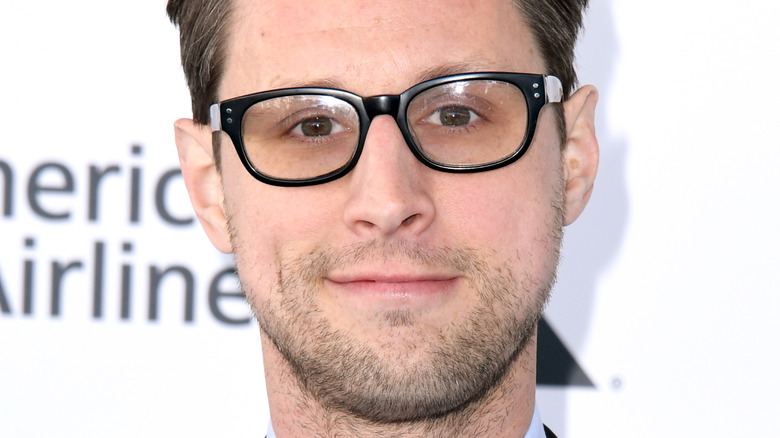 Jon Kopaloff/Getty Images
Season 1 of summer's sizzling new binge-worthy drama "The Bear" instantly thrilled critics and audiences. Starring "Shameless" breakout actor Jeremy Allen White in another dysfunctional Chicago misadventure, "The Bear" cooked up a rare perfect critical score on Rotten Tomatoes. Creator Christopher Storer chefs up one of the year's best and unmissable hits with his pristine direction and unforgettable, anxiety-inducing kitchen scenes. 
"The Bear" authentically depicts the nerve-wracking and toxic environments that tight-spaced kitchens and power-hungry cooks quickly fall prey to. In fact, the series replicates this factor so well that actual chefs found the series difficult to finish as it triggers past personal experiences. This distinguishing element sets "The Bear" apart from other half-hour dramas with its high intensity and devotion to authenticity. 
The series also enlists a talented array of cast members to whip up this perfect dish, including Ayo Edebiri, Lionel Boyce, Liza Colón-Zayas, and Ebon Moss-Bachrach (who you may even recognize from the dark "Star Wars" show "Andor"). Here, we see the phrase "too many cooks in the kitchen" on full display through fiery meltdowns and outrageous outbursts. Thankfully, the staff at the titular restaurant always come back together as a family. We'll see "The Bear" unfold further in Season 2, as Storer teases that we're just getting started.
Season 2 is about starting over and finding balance
The overwhelmingly positive critical and audience reaction to "The Bear's" first gripping season paved the way for a near-instant Season 2 renewal. Season 1 aired in late June of 2022 with eight episodes, and the next installment will premiere in early Summer 2023 with two additional episodes (via Variety). This exciting news leds fans and critics to speculate what's next for Carmy (White) and his crew, especially after the jaw-dropping cliffhanger in the season finale.
In the finale, after an entire season of money troubles, Carmy finds a mysterious cash stash hidden inside sealed cans of tomato sauce. With TV Line, Storer reveals that Season 1 acts as a prologue of sorts which kicks off the main story in Season 2. "It almost feels like Season 1 was sort of, 'Let's catch up,' and Season 2 is sort of like where the show properly begins, once we've met everyone and seen their backstory." He continues to elaborate, "So it's been cool to just expand the world and just learn more about them."
The wads of dough were hidden by Carmy's late brother Mikey (played by scene-stealing guest star Jon Bernthal), which allows the family to open a new restaurant he fittingly names "The Bear." Storer also says these themes of rebirth and family continue in Season 2, with characters venturing in new directions of self-discovery. He particularly points out Carmy's troubled brother Richie (Moss-Bachrach), who struggled to find his place in Season 1.