Criminal Minds Star Joe Mantegna Loves That The Show Is Based On A Real-Life Organization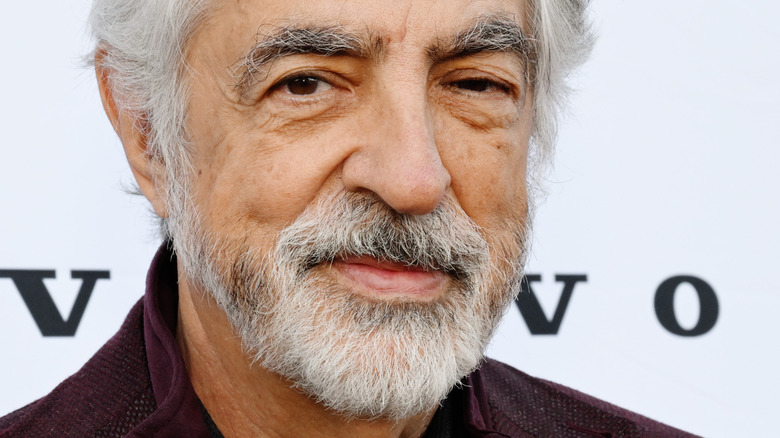 Michael Kovac/Getty Images
Joe Mantegna began his acting career with a stream of steady work in several high-profile television series, including "Bosom Buddies," "The Greatest American Hero," and "Simon & Simon" (via IMDb). Today, audiences associate Mantegna with his TV work, but it's the character of special agent David Rossi from "Criminal Minds: Evolution" that the thespian is best known for. 
Mantegna has been a mainstay on "Criminal Minds" since joining the series in the Season 3 episode titled "About Face," and the actor has enjoyed his share of unforgettable moments working as part of the team of elite FBI profilers. One such instance is when Mantegna worked with his friend and colleague Meshach Taylor, who portrayed Harrison Scott. "For me, it was a very special thing of art imitating life," Mantegna said in an interview with Assignment X. "I got to bury a character, and I got to bury one of my closest friends in the world." 
Taylor died of cancer in 2014 after appearing on two episodes of "Criminal Minds," and there are many real-life themes reflected in the show's storytelling in each episode. Mantegna obviously values the mixing of realism and fantasy on "Criminal Minds: Evolution," and his admiration extends to other aspects of the police procedural.
Mantegna appreciates the BAU is steeped in realism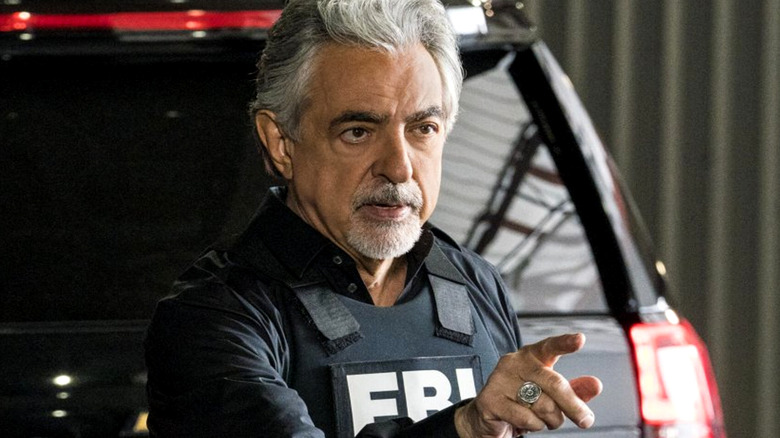 CBS Media Ventures
Special agent David Rossi (Joe Mantegna) is one of the Quantico team members comprising the "Criminal Minds" FBI Behavioral Analysis Unit (BAU) trying to apprehend the lawbreakers of Washington D.C. and beyond. While the show boasts any number of dramatized TV tropes, Mantegna is grateful the BAU is steeped in reality.
"I like that we represent a real organization because, in a way, it keeps the reins in a little bit," Mantegna said during the interview with Assignment X. "We can't get too crazy because we represent a real group, and I think it's good to have those kinds of boundaries in a way." The real-life Behavioral Analysis Unit (BAU) is just one of the many FBI groups fighting crime alongside local law enforcement. According to an official FBI podcast, the actual BAU targets serial killers, as well as rape and kidnapping cases, which is akin to what the BAU does on "Criminal Minds: Evolution." 
"The perspective that we look at is the behavior; it's the motivation," real-life Supervisory Special Agent Mark Hilts said during the same podcast. "It's the 'why' part of a criminal investigation. We've done research and interviewed serial killers to understand why they do what they do." Hilts is a genuine FBI agent who finds himself dramatized each week in the form of "Criminal Minds" characters like Rossi, Emily Prentiss (Paget Brewster) and Penelope Garcia (Kirsten Vangsness).