Matt Reeves, James Gunn, And Peter Safran Will Meet Soon To Discuss BatVerse Plans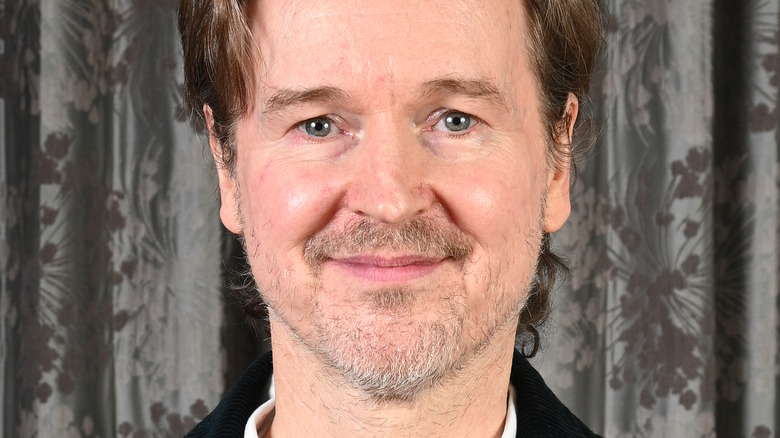 Jody Cortes/Getty Images
If you're a fan of the Marvel Cinematic Universe, chances are you haven't thought twice about the inner-workings of Marvel Studios as of late. Meanwhile, DC fans haven't had such peace of mind. In the final months of 2022, the DC film world has seen some major changes, from cancelations to recasts and even the establishment of DC Studios: a division dedicated to keeping Warner Bros. Discovery's DC-based movie and television offerings in line. If you've kept up with their decisions, DC Studios leaders James Gunn and Peter Safran have made their plans for the property clear, but some questions still linger.
First and foremost, it's fair to wonder what will become of the universe spawned by director Matt Reeves' "The Batman." The 2022 feature performed well critically and financially, resulting in a direct sequel as well as spin-off material receiving the green light. A series dedicated to Colin Farrell's Oswald "Penguin" Cobblepot is on its way to HBO Max, as are shows focused on the Gotham City Police Department and Arkham State Hospital. Not to mention, Reeves is planning a whole slate of Batman villain movies with the likes of Clayface and Professor Pyg in mind.
Amid all of the shakeups at DC Studios, can we still expect Matt Reeves' BatVerse to come to fruition? It appears so, since the director will soon speak to James Gunn and Peter Safran about the DC sub-franchise.
Reeves will speak with Gunn and Safran about the future of DC film and TV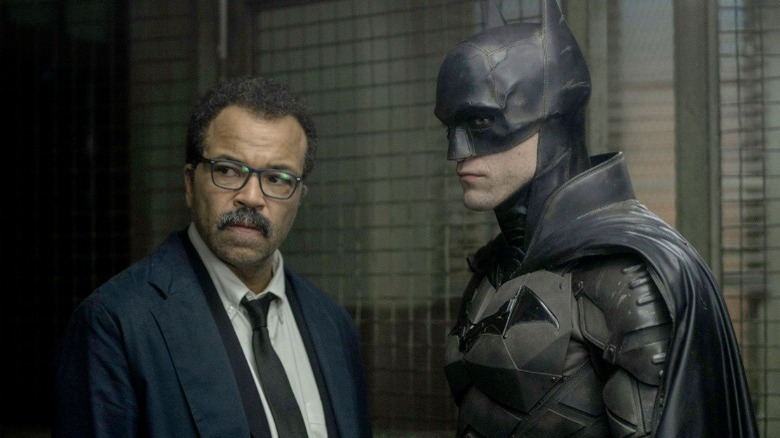 Warner Bros. Discovery/DC Entertainment
On January 12, 2023, Collider published an interview with Matt Reeves, where he discussed his future in the DC Universe and what will become of his burgeoning BatVerse in the coming years. He was more than happy to report to the publication that James Gunn and Peter Safran are supportive of his creative endeavor and that they all plan to meet to discuss it very soon. "They want to talk to me about the broad plan, and then they want to hear the BatVerse plan," Reeves shared with the publication, noting that this fateful meeting with the masterminds behind DC Studios will take place sometime within the next few weeks.
In addition to spelling out for Gunn and Safran what he plans to do with his version of the Batman universe, Reeves explained that the overarching goal is to avoid impeding upon their wider plan for the DC Universe. "They're going to be talking to me about what they're doing in their ten-year plan or certainly what's in the near future as well so that we can understand that we're not — it's air traffic control — we don't want to be crashing into each other. We want to support each other," the director added, concluding by expressing his excitement toward what Gunn and Safran have in store when it comes to DC's upcoming film and TV offerings.
With so many DC projects either dropping or being tweaked left and right, it's good to hear that Matt Reeves' Batman continuity is free from harm. One can only hope that doesn't change as James Gunn and Peter Safran revise the DC slate on screens big and small.