Jack White Tasks Mike Wolfe With A Tricky Restoration On American Pickers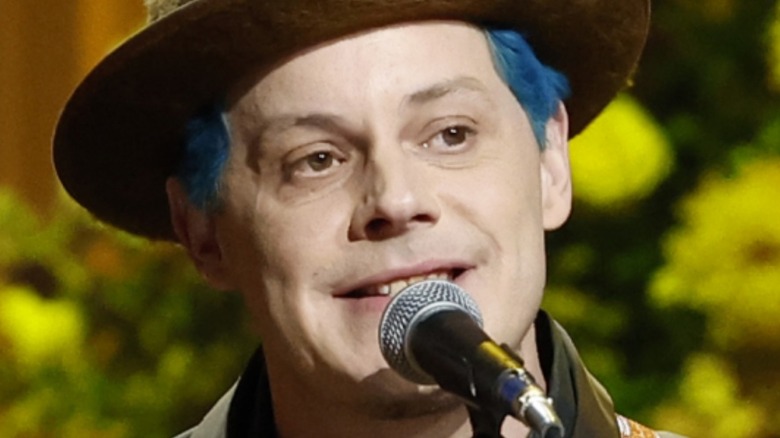 Jason Kempin/Getty Images
History's long-running series "American Pickers," which made its triumphant return on January 4, had legendary rocker Jack White on the show this week with one of the trickiest and most unique restorations to date for Mike Wolfe and his team, and it won't be the last fans see of him.
According to MLive.com, Wolfe and the "American Pickers" crew filmed at least two episodes in White's home state of Michigan, with the first airing Wednesday, January 11 and the second set to air January 25. The guest appearance is a huge boost for both the show and Season 24 after doubts were raised late last year about its status due to a reported ratings drop (via Looper). 
Before the January 4 premiere, it had been several months since fans last saw Wolfe and his treasure-hunting gang out on the road somewhere. His former partner-in-junk, Frank Fritz, has still not returned and appears to have been filled in by Wolfe's brother Rob. Longtime co-star Danielle Colby is also back and joins Wolfe in Detroit for the White restoration, which left both pickers stunned.
Jack White asked the American Pickers crew to turn a mobile recording truck into a 'studio on wheels'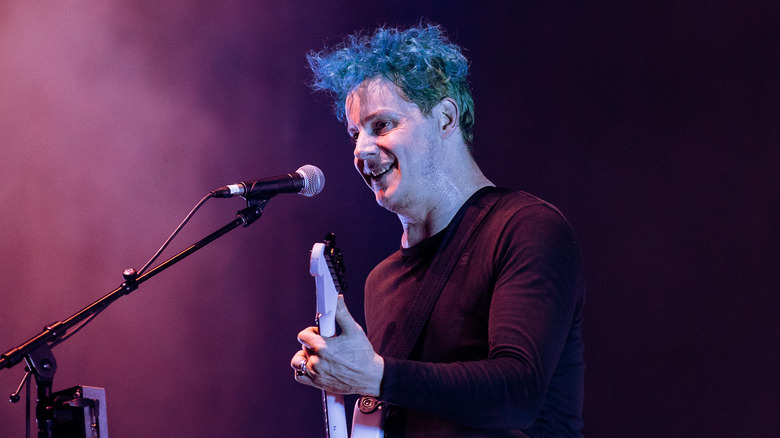 Mauricio Santana/Getty Images
It's a request that will likely live on in "American Pickers" infamy as Jack White and his music buddy, Bill Skibbe, ask Mike Wolfe to turn an old mobile recording truck into a "studio on wheels." "We want to bring it back to life," White said to the "American Pickers" crew in the new episode. "We want to make it a studio on wheels again." 
Danielle Colby, who was astonished by the legacy of the mobile recording truck, told White, "This is incredible. We're reviving some serious music history here." In the official episode description, History describes White's newly found vehicle as a "historic one-of-a-kind recording trailer that's been AWOL for decades." 
The former "White Stripes" frontman's two-episode run for "American Pickers" marks the second time he's appeared on the long-running reality series. In 2012, White was able to score a deal for a taxidermy elephant head that cost American Pickers $9,500 and several other peculiar items through trades and side purchases. "Word around town," Danielle said during the elephant head episode, "is that Jack White collects crazy stuff." Now, it seems like he is also in the business of restoring it.