William H. Macy Makes A Grand Entrance On The Conners And Shameless Fans Couldn't Be Happier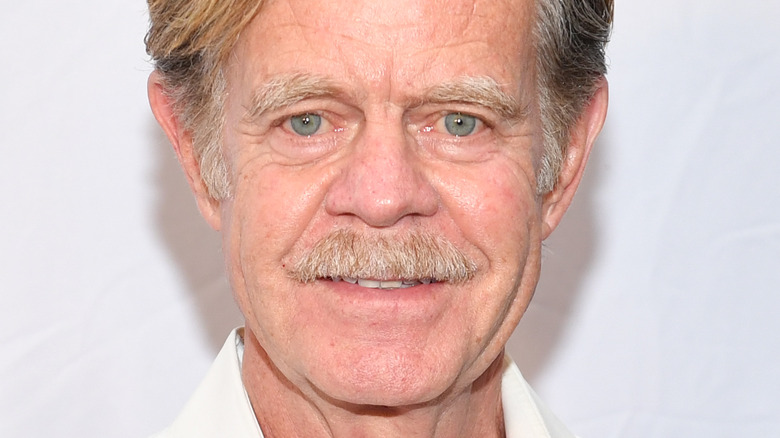 Noam Galai/Getty Images
William H. Macy was already a star when he joined the cast of "Shameless" in 2011. After padding his resume with independent films and television appearances throughout the 1980s and early '90s, Macy rose to prominence starring in the Coen brothers' "Fargo," a role that earned him an Academy Award nomination. His varied list of credits also includes adventure films like "Jurassic Park III," multiple collaborations with Paul Thomas Anderson, and a recurring role in "ER" (via IMDb).
In recent years, Macy's career has been best defined by his time playing Frank Gallagher on "Shameless." The head of the dysfunctional Gallagher clan, Frank is a narcissistic yet charismatic alcoholic. Macy played Frank for eleven seasons between 2011 and 2021, and for his work on the series he earned ​​six Primetime Emmy Award nominations for Outstanding Lead Actor in a Comedy Series.
Macy may have hung up his Gallagher cap in 2021, but the actor continues to delight "Shameless" fans in other series, including a recent appearance in "The Conners."
Macy reunited with his former Shameless co-stars in The Conners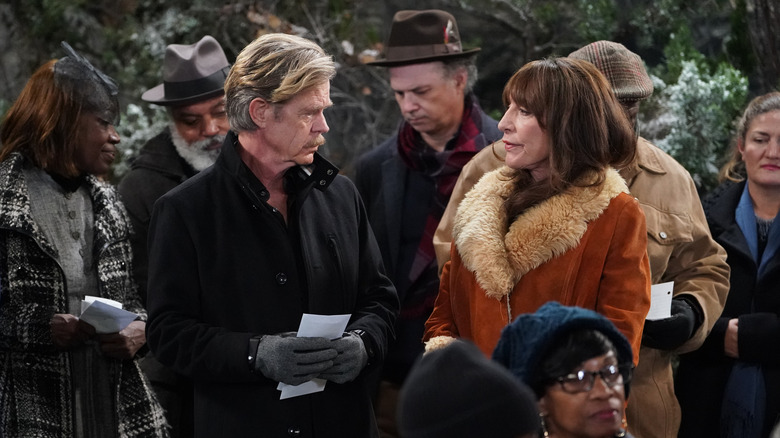 ABC/Eric McCandless
In Season 5, Episode 11 of "The Conners," William H. Macy guest stars as Smitty, one of Dan's friends from high school. Though the pair are chummy at first, it seems that Smitty still harbors 50-year-old feelings for the late Roseanne.
If the chemistry between veteran actors Macy and John Goodman wasn't enough of a reason to tune in, the episode was an extra treat for "Shameless" fans, who loved watching Macy rub elbows with some of his former co-stars. Indeed, the episode reunited Macy with Emma Kenney, who played the youngest Gallagher daughter Debbie on "Shameless" and now plays the daughter of Sara Gilbert's character. "The Conners" also features series regular Katey Sagal as Dan's wife, Louise. Sagal previously played Dr. Ingrid Jones in Season 9 of "Shameless."
Fans couldn't get enough of the mini "Shameless" reunion. "I love these Shameless reunions," tweeted @MissMahlia. Other users, including @AndrewCollet, echoed the sentiment, tweeting "Another Shameless star stops by! William H. Macy!"
This isn't the first time "Shameless" fans are feeling giddy about a cameo on "The Conners." "Shameless" star Ethan Cutkosky (aka Carl Gallagher) also made an appearance on the sitcom, where he shared scenes with his former onscreen sister. 
For Kenney, it's no surprise that the two caustic Chicagoland shows are in one another's orbit. "I actually do think they would get along," she said of her respective "Shameless" and "The Conners" characters (via ShockYa). "I mean, both shows take place in Chicago, so it wouldn't be too far-fetched that they would meet."