Fans Of Roseanne All Seemed To Have A Similar Reaction To Her Death On The Conners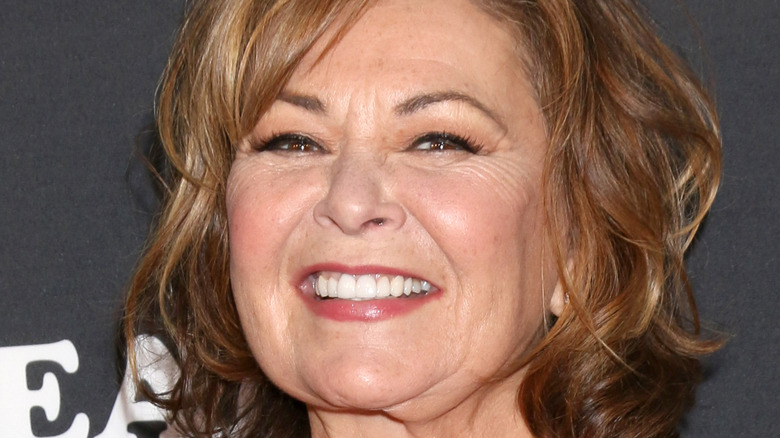 Kathy Hutchins/Shutterstock
Fans of "Roseanne" were over the moon when the beloved sitcom returned to screens for a long-overdue 10th season back in 2018. Many viewers assumed that the show aired its final episode in 1997, but Season 10 suggested that there were many more stories left to tell about the titular character (played by Roseanne Barr) and her family.
Unfortunately, the "Roseanne" reunion was short-lived. The long-running sitcom ended on a negative note following a well-documented controversy involving its main star. Per The Wrap, Barr was fired from the ABC series after she made racially-charged comments about Barack Obama's former advisor, Valerie Jarrett, on social media. 
The good news, though, is that the rest of Roseanne's family has lived on without their matriarch. Spin-off series "The Conners" returned for Season 5 earlier this month, but the absence of Roseanne will be forever noticeable in the eyes of some fans. Additionally, there are many viewers who are angry about the way in which the Roseanne character was killed off.
Fans didn't appreciate The Conners using an addiction storyline to kill Roseanne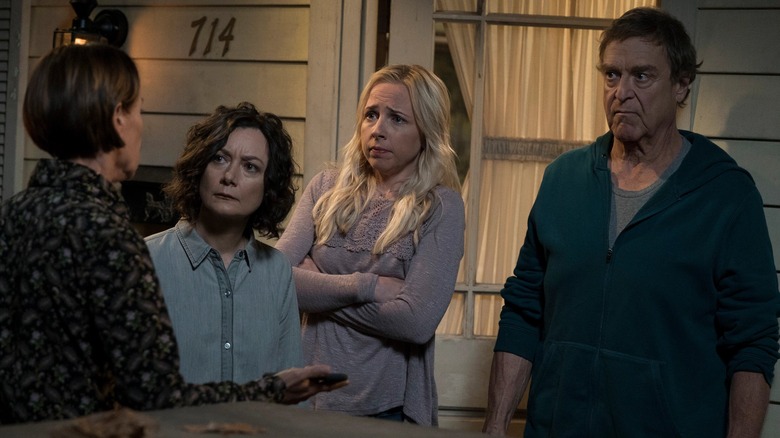 ABC
"The Conners" disposed of Roseanne in a polarizing fashion — which was arguably befitting of her controversial legacy. At first, the family suspected that she passed away courtesy of a heart attack. However, it was later revealed that Roseanne died of an opioid overdose that stemmed from an addiction that wasn't known to the rest of her family, even though some of them had their suspicions.
While the revelation explained Roseanne's absence, some viewers were unhappy at the sitcom for making light of addiction. "Poor taste @abc. No need to watch this show anymore," tweeted a fan by the name of @jedoublesi.
This view was echoed by the author Raymond Arroyo, who voiced his displeasure with the storyline. "Perhaps we'll discover that she had a human trafficking business on the side as well before this thing is pulled off the air," he wrote on Twitter.
Of course, Roseanne Barr wasn't a big fan of the way her character was killed off, either. After learning all about her character's exit from the Conner family, the actor announced that she "ain't dead" in a now-deleted tweet (per The Hill).
Some fans defended the death of Roseanne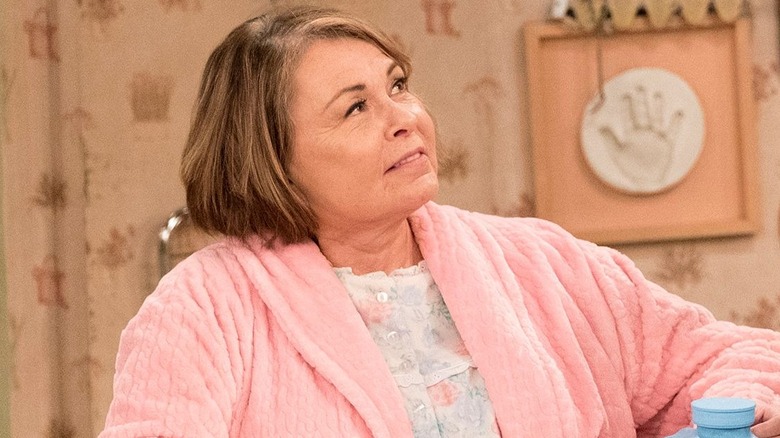 ABC
Not every fan of "Roseanne" and "The Conners" has a problem with the way in which Roseanne was killed off. Some avid viewers on Reddit, such as u/profeDB, claimed that the addiction storyline was an impactful way to end the character's journey. "I think killing her off was the logical conclusion to that story. That in itself is more powerful/relevant than any political story they tried to tell in Season 10," they wrote.
Other fans noted that "Roseanne" never shied away from dealing with some weighty and socially relevant subject matter. Furthermore, the character's death on "The Conners" wasn't completely unreasonable from a storytelling perspective as she grappled with addiction in "Roseanne" Season 10, as documented by Yahoo Movies. "Honestly, killing her off is definitely a realistic option, and the pilot for The Conners absolutely kept to the spirit of real problems that are going to be close to home for many people in the audience of Roseanne S01-S09," u/ruadhan1334 added.
Despite this, some viewers wished the addiction storyline had more time to evolve. That said, some fans shared their own ideas regarding how the story would probably have progressed if Roseanne had survived. "Eventually, something medical would happen and the family would find out so she'd end up in the hospital. Then there would be a whole storyline about recovery," u/MatrixPrime81 speculated.