The Conners Season 5 Episode 4 Has Shameless Fans Feeling Giddy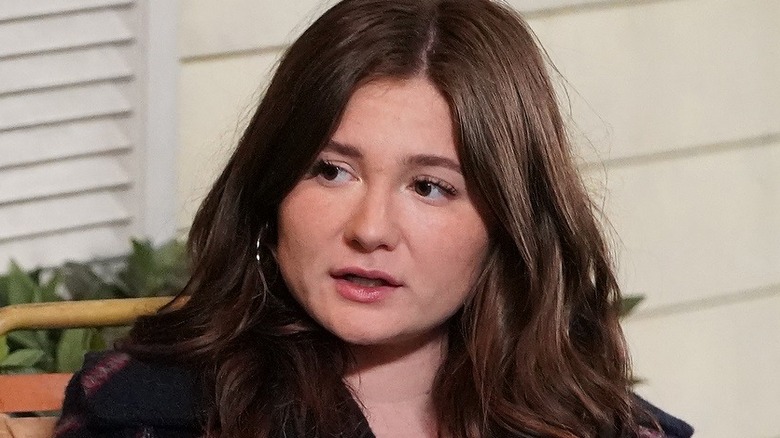 ABC/Eric McCandless
Ever since its debut in 2018, "The Conners" has been known for its list of big-name guest stars. It was a plan that former series star Roseanne Barr had before her character was killed off of the sitcom franchise. "Well, George Clooney didn't want to come on — so that was a bummer, but he lives in Italy," Barr told Howard Stern's Sirius XM radio show in 2018 of her hopes to cast the movie star as a guest, per E! News.
Still, over the past four years, the revival series and its spinoff have featured plenty of familiar faces, many of who have ties to the regular cast members. John Goodman reunited with his "Blues Brothers 2000" co-star Dan Aykroyd for a 2019 episode of 'The Conners." And yes, that was series star Sara Gilbert's former "The Talk" co-star, Sharon Osbourne, in the 2020 episode "Beards, Thrupples, and Robots." 
But there's one "Conners" cast member in particular who has reunited with multiple co-stars from her past, and fans are absolutely loving it.
Fans reacted to a Conners cameo that reunited two Shameless co-stars — and it wasn't the first time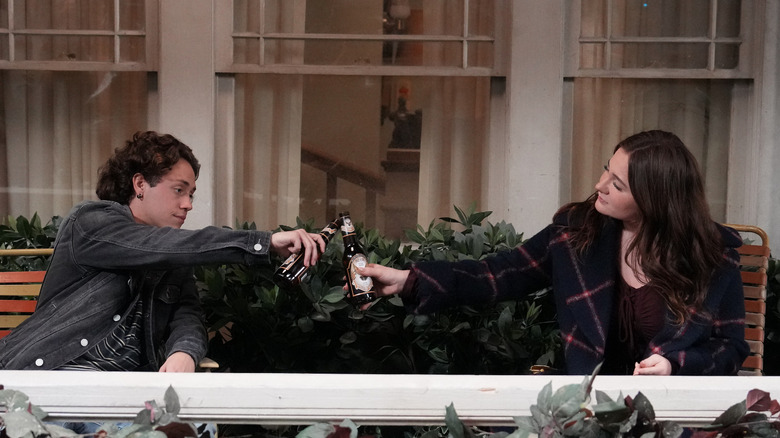 ABC/Eric McCandless
Way before she joined "The Conners" as Darlene Conner's (Sara Gilbert) teen daughter, Harris, Emma Kenney was a regular on the hit Showtime series "Shameless," playing Debbie Gallagher. And five seasons into "The Conners," several of her "Shameless" co-stars have joined her on the show. In the Season 5 episode, "Parent Trap and Heart Attacks," Kenney's "Shameless" castmate Ethan Cutkosky (aka Carl Gallagher) appeared as Caleb, the nephew of her character's aunt's new husband. Cutkosky told Entertainment Tonight that it was "cool" to reunite with Kenney on her other show, especially since filming coincided with her birthday. Of his long history with Kenney, he noted that he had spent over 10 birthdays with her since they met as kids.
Fans on social media were downright giddy over the Gallagher family reunion. Some noted that "The Conners" is turning into "Shameless." That's because several "Shameless" stars have had "Conners" crossovers, including Katey Sagal, who joined the show as Dan Conner's wife, Louise, while simultaneously playing Dr. Ingrid Jones on the ninth season of "Shameless." In addition, "Shameless" star Noel Fisher, who played Mickey Milkovich on the Showtime series, appeared as the Conner patriarch's half-brother Ed Jr., per TV Guide.
"First, Emma, Katey, and Noel, and now Ethan. #TheConners is really admitting that it's the suburban Shameless right down to the cast," one fan wrote on Twitter. "So the cast of #shameless moved to #theConners. How sweet and appropriate!" another wrote. Other fans laughed at the fact that more Gallaghers were "showing up" on "The Conners." "Loving this Shameless mini-reunion on tonight's episode of #TheConners. More of this please," another fan wrote.