Who Plays Paige On Big Sky?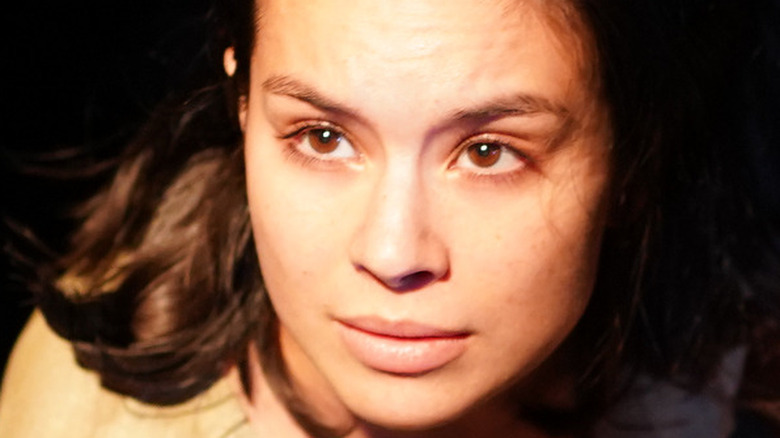 ABC/Michael Moriatis
When Paige and then-boyfriend Luke (Anirudh Pisharody) showed up to go glamping at Sunny Barnes' (Reba McEntire) Sunny Excursions in Season 3 of "Big Sky," they seemed like an average young couple. Their bickering stood out, but the two casually brushed it off as merely a disagreement. It isn't long before we realize that something is off about this couple, who apparently decided to go camping without bringing so much as a change of clothes.
Paige quickly comes across as the one who wears the pants in her relationship, much to Luke's chagrin. When she taunts him and makes it clear that she's the only one who knows the password to retrieve the $15 million they've stolen, it isn't difficult to marvel at the young woman's gutsiness. Paige is not someone to underestimate, which she again proved by knocking Buck (Rex Linn) unconscious after he kidnapped her, in a twist "Big Sky" fans couldn't stop talking about.
Madalyn Horcher is the actress responsible for giving the tough and determined Paige so many layers. Her journey has been unusual, and we admired how Paige navigated difficult situations. Horcher's range is impressive, which isn't surprising given that she's been acting since she was 10 years old.
Madalyn Horcher is best known for Gracepoint and Origin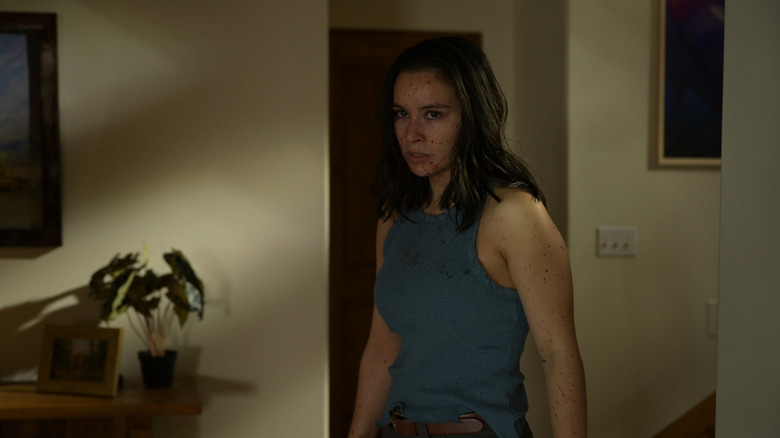 ABC/Anna Kooris
Madalyn Horcher started in television when she was 15, with minor roles in "House," "CSI: Crime Scene Investigation," and others. Next, she got more prominent roles in television movies "The Garcias Have Landed" and "Rogue," co-starring Angela Bassett and Julian McMahon. In 2014 she got the part of Chloe Solano in "Gracepoint," the American remake of the British crime drama "Broadchurch." A fan of David Tennant, she loved the experience. "Honestly, off-set, he's probably the nicest person I've ever met," she told Assignment X. "I'm more than grateful that I got to work with him."
In 2016 she had a small but pivotal role in "Jack Reacher: Never Go Back" as Sergeant Leach. After several more guest roles in shows like "Hawaii Five-O" and "Chicago P.D.," Horcher took the role of Abigail Garcia in the YouTube sci-fi series "Origin," co-starring Tom Felton and Natalia Tena. While the ending of "Origin" left a lot of unanswered questions, it wasn't renewed for a second season.
Since "Origin," she's turned up in "The Rookie" and "MacGyver," and then as the medium Crystal Palace in HBO Max's "Doom Patrol." After seeing what she's capable of as Paige in "Big Sky," we look forward to seeing what she does next.