Big Sky Fans Can't Stop Talking About The Paige And Buck Twist Ending In Season 3 Episode 10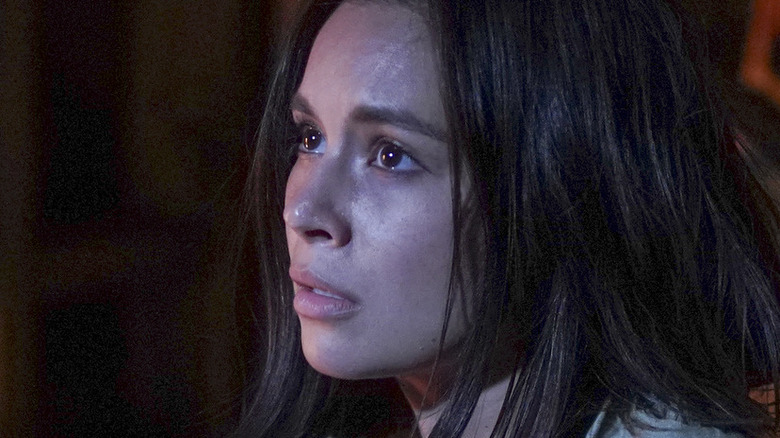 ABC/Michael Moriatis
One of the oldest wells that television producers have gone to over the decades has been literature, and the same is true of ABC's crime-drama "Big Sky." Based on "The Highway" series of books by C.J. Box (via Distractify), the show follows ex-cop Jenny Hoyt (Katheryn Winnick) and private detective Cassie Dewell (Kylie Bunbury) as they set out to solve cases and do the right thing for those involved in Lewis and Clark County.
While the first case the duo worked on was a kidnapping case involving trucker Ronald Pergman (Brian Geraghty), Cassie and Jenny have since moved on to investigate an increasingly strange missing persons case after a hiker was seen falling off a cliff but left no body.
With this new mystery to solve, Jamie Lynn-Sigler, Jensen Ackles, and Reba McEntire have joined the series as regulars (and possible suspects) as well. Still, fans hoping for a clear answer to the case in the midseason finale were left wanting. On the other hand, viewers took to social media to chat excitedly about the big twist of the latest episode.
Fans are definitely worried for Cassie and Paige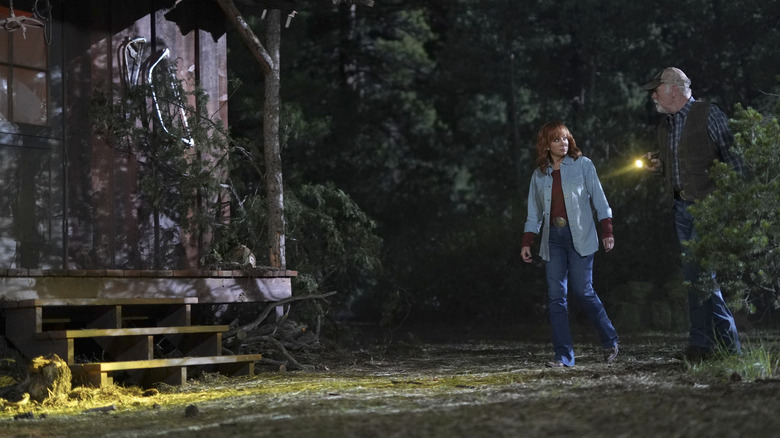 ABC/Michael Moriatis
Fans were thrown for a loop at the tail end of Season 3, Episode 10 ("A Thin Layer of Rock") when Buck (Rex Linn) abducted Paige (Madalyn Horcher) in a desperate attempt to keep his and Sunny's (Reba McEntire) secrets safe. "Big Sky" viewers were clearly blown away by the final moments as they expressed themselves online following the midseason finale.
"The end!? The ending!? CASSIE BETTER BE SAFE!!! SHE NEEDS REAL BACK UP!!" tweeted @DemonChloe. This is, of course, a reference to how Cassie seemed to be just about to catch up with Buck just as he was abducting Paige. Since Cassie is a main character of the series, it would seem that she's probably safe, but that's likely how viewers felt about Ryan Phillipe's character, who was quickly killed off early on in "Big Sky."
"Ooofff this episode has a lot going on, Paige is terrified of Buck," tweeted @NicolesFandoms. Overall most of the social media reactions seemed to express surprise at the twist and worry about the fates of Paige and Cassie. @vatititech was unflinching in how dangerous Buck really is to Paige in their take on the episode, saying: "Oh s***, Buck likes sniffing dead peoples blood, Paige. Run!" Either way, "Big Sky" fans are going to have to wait until January 4, 2023 when the series returns to see how things shake out for Cassie and Paige.