Scott Adkins Says Keanu Reeves Gave Everyone Gifts On The Set Of John Wick: Chapter 4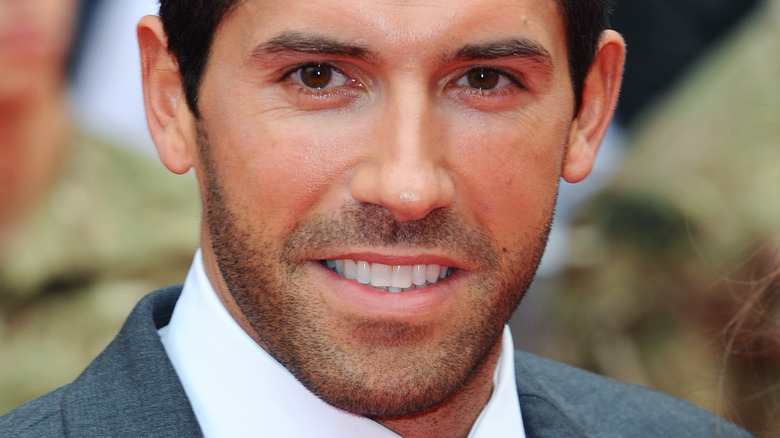 Anthony Harvey/Getty Images
Scott Adkins is one of the many talented individuals occupying a place on the roster for the highly anticipated Lionsgate film "John Wick: Chapter 4," and after the cast and crew completed the action-packed thrill ride, Adkins revealed that franchise star and well-renowned nice guy Keanu Reeves made sure to reward everyone for their excellent efforts.
Adkins may not be a household name like Keanu Reeves, but he has an abundance of experience within the action genre. The actor has been in the game a long time, with credits dating back to 1998, and since then, he has made a name for himself playing characters that are not to be trifled with — and can handle themselves in a brawl. He has appeared in several big-name franchises showcasing his skills like "X-Men Origins: Wolverine," "The Bourne Ultimatum," and "Doctor Strange." He has also had starring roles as the villain in films like "The Legend of Hercules," "Ip Man 4: The Finale" and "Wolf Warrior" (via IMDb). 
"John Wick: Chapter 4" will be yet another impressive credit the trained martial artist adds to his resume. While details on his character are limited, he will be playing someone called Killa, who has been described as an individual who has one thing in common with the titular assassin: they have the same enemy. It is not known if he is a friend or foe to Baba Yaga, but one thing that fans can count on is that based on his past endeavors, Adkins's persona will probably be involved in one of the properties' notoriously wild fight sequences. But once all the mayhem and chaos was completed, Adkins and the rest of the team involved received a fascinating token of appreciation from Reeves.
Keanu Reeves gave out wrist candy and deadly weapons as gifts
It appears gift-giving is another skill that Keanu Reeves excels at. When appearing as a guest on Anna Faris' "Unqualified" podcast (via Spotify), Scott Adkins and Faris gushed over their encounters with Reeves, discussing how incredibly awesome he is in real life. At one point, Adkins referred to Reeves as an "angel" and revealed the extent of the actor's generosity. "He's such a sweetheart. Nobody's got anything bad to say about him. There's no one," he told Faris at around the eight-minute mark of the interview. 
Adkins went on to talk about the presents they received, saying, "And everybody got a present from Keanu. He bought all the stunt guys' Rolexes, and his team had these axes, and he got me this axe, put it in a wooden box, and engraved it, and everything ... I have to keep it away from the children because it's a real one." Nothing says thank you like some wrist candy or a deadly axe with one's name engraved on it. 
While he does seem to love his gift and cherish the time spent with Reeves, Adkins had indicated before that his time on the set wasn't always a walk in the park, saying, "I loved it. I won't say it's easy. I don't know about "enjoy it." It's not easy, but I was very happy to be involved." Despite it being difficult, Adkins made it through, and as far as his role in the movie is concerned, while fans were disappointed Adkins wasn't in the trailer that much, there is a good chance they'll be in for a treat when they see what "John Wick: Chapter 4" has in store for his character.