John Wick: Chapter 4 - Everything You Need To Know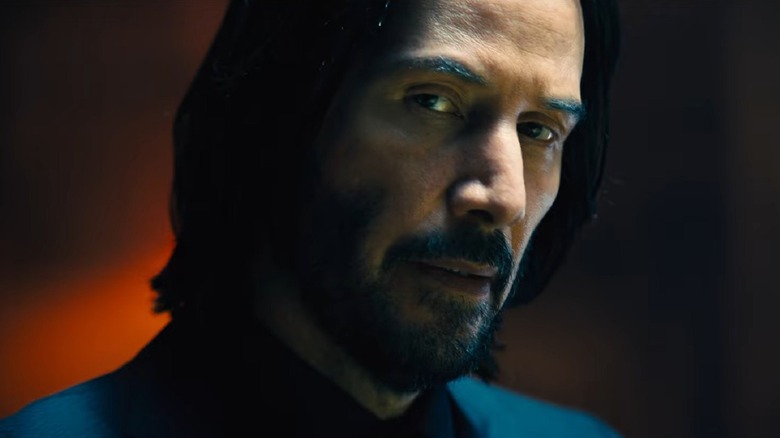 Lionsgate
Keanu Reeves has played several memorable roles over the years, and the talented star has lent his skills to some pretty notable franchises with excellent results. But of all his impressive credits, the one that packs the most punch is arguably his turn as the Baba Yaga — aka John Wick.
The "John Wick" franchise has been a force to be reckoned with since it first hit cinemas in 2014, thrusting Keanu Reeves back into the spotlight after his "Matrix" days and solidifying his status as a legend of the action genre. The wrath of the titular character soon spread to two revered sequels — 2017's "John Wick: Chapter 2" and 2019's "John Wick: Chapter 3 – Parabellum" — which took the intriguing world-building and next-level fight choreography to impressive new levels.
Of course, even with three bloody films in his wake, John Wick wasn't finished killing bad guys yet. His next film, "John Wick: Chapter 4," hit theaters on March 24, 2023, resulting in the longest, craziest, and perhaps best installment of the series. So what do you need to know about the fourth film in this killer series? Well, read on for everything you need to know about "John Wick: Chapter 4."
What is the plot of John Wick: Chapter 4?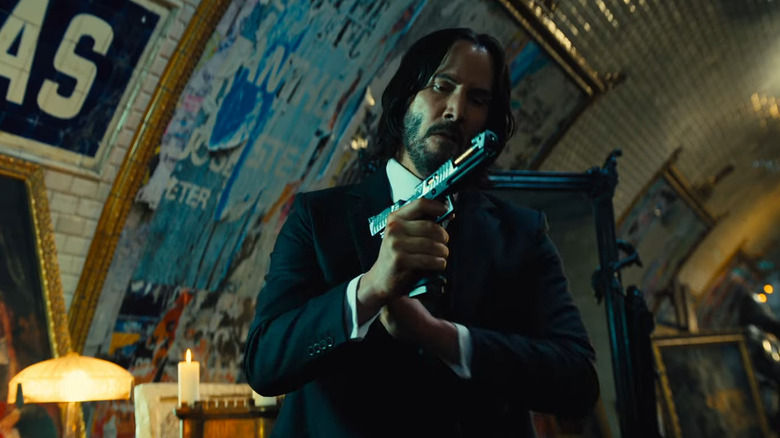 Lionsgate/YouTube
Despite his best efforts to get revenge and end the endless onslaught of bloodthirsty death dealers, John Wick is still on the run in "Chapter 4." And now, there's a new threat on the scene — the scheming Marquis Vincent de Gramont, who's been given carte blanche by the High Table when it comes to killing John and hurting anyone close to him.
Sure, John may have allies who'll keep him safe — like the Bowery King or Shimazu Koji, manager of the Osaka Continental — but he has some truly dangerous enemies on his trail. The Marquis has employed two of the best killers on the planet: Caine, a blind assassin who does the High Tables' bidding to protect his daughter, and Mr. Nobody, a dog-loving tracker who'll happily put a bullet in John ... for the right price. As these two chase Wick across the world, John and Continental frenemy Winston decide to beat the Marquis at his own game — by taking advantage of High Table rules and challenging him to a duel.
As director Chad Stahelski told Empire, the film is far more epic than the previous movies. "If you took 'The Good, The Bad And The Ugly,' crossed it with Zatoichi, and threw in a Greek myth, you'd probably get something close to this," Stahelski said. Reeves also commented on the overall vibe of the film, telling Total Film (via CBR.com), "Bushido is definitely a theme in our film — you know, the code of the samurai — so, from the outside, it feels like a great fit, the idea of honor and sacrifice. There's definitely a strong Japanese influence."
Who stars in John Wick: Chapter 4?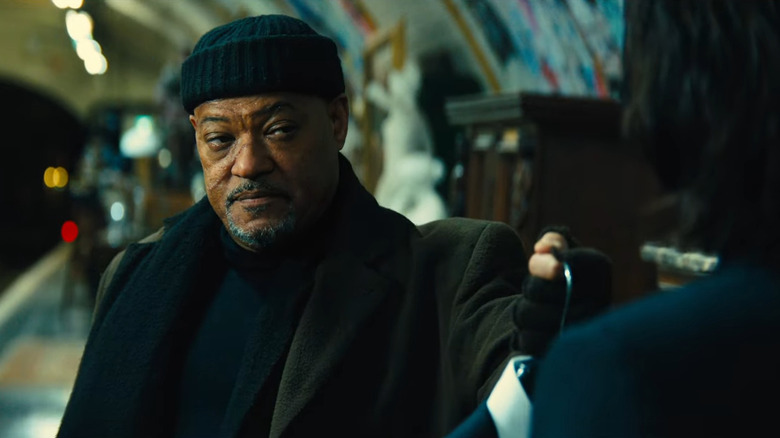 Lionsgate/YouTube
Keanu Reeves is back as the titular unkillable killer in "John Wick Chapter 4," and he's accompanied by a stacked roster full of talent. Familiar returning faces include Ian McShane as the silver-tongued Winston and the late Lance Reddick as the stoic Continental concierge Charon. Laurence Fishburne is back as the Bowery King, and these fan favorites will be accompanied by a slew of newcomers played by some pretty big names.
"It" star Bill Skarsgård portrays the Marquis, the posh Frenchman charged with ending Wick's reign of revenge. The legendary Donnie Yen brings his skills to the franchise as Caine, a blind martial artist who's forced to hunt John down. Shamier Anderson from "Invasion" portrays Mr. Nobody, the rifle-toting tracker who comes to begrudgingly admire John during their mad chase across the globe.
Martial arts star Scott Adkins channels Sammo Hung as German thug Killa Harkan, and the great Hiroyuki Sanada — who's starred in everything from "The Twilight Samurai" and "Ring" to "Mortal Kombat" and "Bullet Train" — plays Shimazu Koji, John's ally, the manager of Osaka's Continental hotel, and a man who knows how to handle a katana. He's joined here by singer/model Rina Sawayama, making her cinematic debut as Akira, Koji's daughter and a skilled assassin.
Character actor extraordinaire Clancy Brown brings his gravitas to the role of the Harbinger, and Natalia Tena of "Harry Potter" fame plays Katia, John's adoptive sister and the leader of the Ruska Roma in Germany. The cast is rounded out by George Georgiou as the Elder and Marko Zaror as Chidi, the Marquis' bruiser who won't stop until John is dead.
Who directed John Wick: Chapter 4?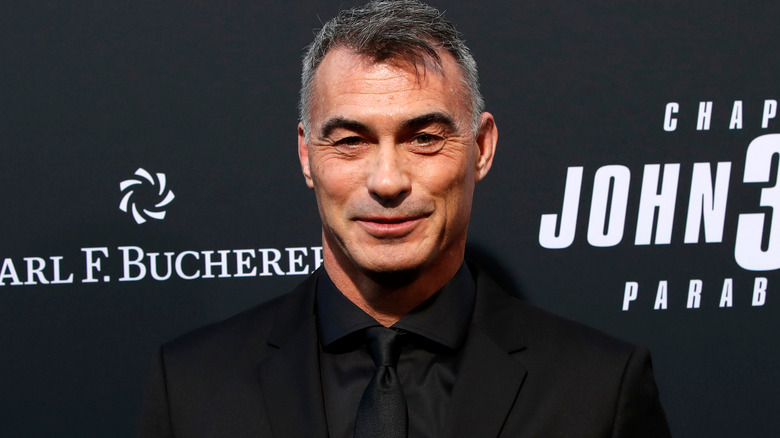 Kathy Hutchins/Shutterstock
Chad Stahelski has been a stuntman in the industry for many years, even doubling for Brandon Lee on "The Crow" before replacing him after the tragic accident that cost the star his life (via Entertainment Weekly). Stahelski later worked with Keanu Reeves (before his Baba Yaga run) as a stunt coordinator on "The Matrix" movies. But his directorial debut came with "John Wick" in 2014, and he helmed the two sequels "John Wick: Chapter 2" and "John Wick: Chapter 3 – Parabellum." It's pretty safe to assume that his work with the "John Wick" franchise is his biggest claim to fame, and he's triumphantly returned to the director's chair for "John Wick: Chapter 4."
Stahelski has come a long way throughout his career, and there is no denying he has found great success with the "John Wick" movies. He discussed his thoughts with The Hollywood Reporter on the fourth feature and how his experiences have contributed to its quality. "So I just tried to put all the things I've gotten better at in the last two-and-a-half years into this movie. I hope that will make the movie better instead of just trying to do bigger explosions and bigger s***. If I tell a better story, which I think I've done, and do my job a little bit better in every avenue, I think the movie will be better." 
How did audiences and critics respond to John Wick: Chapter 4?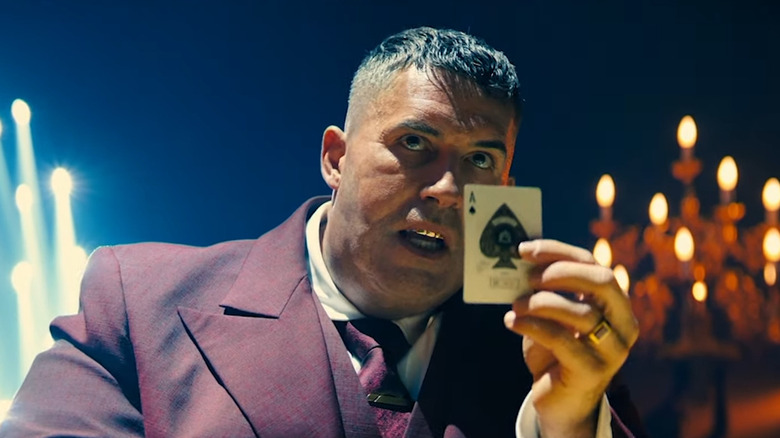 Lionsgate
The "John Wick" series is one of the most revered franchises of all time, with each film earning universal praise from critics and audiences alike. So does "Chapter 4" live up to the earlier installments?
The answer is an emphatic "yes." The film pays reference to countless classic films, from "Lawrence of Arabia" and "The Warriors" to "The Good, the Bad, and the Ugly" and "The Killer." The result is a visual treat for cinephiles, and as our very own Alistair Ryder wrote in his review, "It's the sort of bombastic blockbuster every director at a certain level of studio filmmaking hopes they can make: It's the modern epic that lets them show off everything they love about movies, whilst twisting those influences into something completely distinctive that could have only been made by them."
Pretty much everyone on the planet felt the same sort of love for "Chapter 4," as the movie currently has a 94% approval rating on Rotten Tomatoes based on 307 reviews. After all, the action is on another level, with Michael O'Sullivan of The Washington Post writing, "The most 'John Wick'-ian of all the 'John Wick' films, by virtue of the simple fact that there is more time to lavish on the films' fans exactly what they want, in spectacular fashion." Dwight Brown of DwightBrownInk.com concurred, saying, "'JWC4' is an elaborately choreographed, gorgeously crafted slaughter fest. A blood-thirsty spectacle. A circus of scoundrels fighting to the death in the most gracefully violent ways."
As you might assume, audiences have also fallen in love with this pic. It currently boasts a 94% audience approval rating on Rotten Tomatoes, based on 5,000+ verified ratings. In other words, everyone and their dog is a big fan of "Chapter 4."
How did John Wick: Chapter 4 perform at the box office?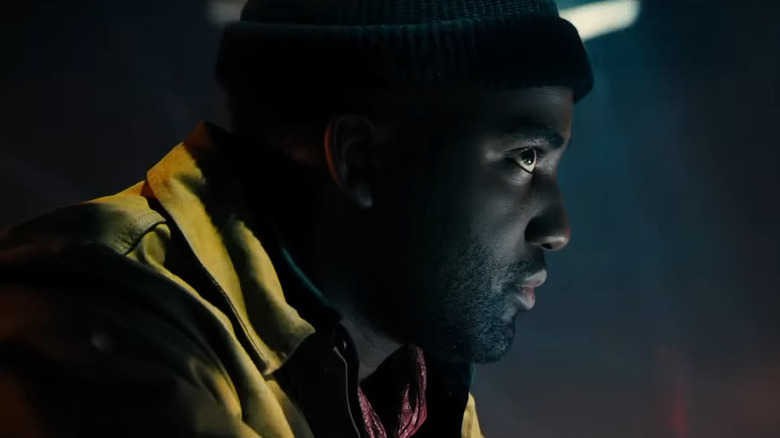 Lionsgate
Throughout "John Wick: Chapter 4," we watch as the bounty on the hitman's head grows larger and larger and larger. And that's also what's happening with the film's box office gross. When "Chapter 4" hit theaters, it had a killer opening weekend, grossing $73.5 million at the domestic box office and earning $137 million worldwide. Since then, it's gone on to earn $245 million, outgrossing the first two installments of the series in just two weeks. It looks like people love spending their fancy gold coins when it comes to watching Keanu Reeves and Donnie Yen beating up bad guys on the big screen.
Does John Wick: Chapter 4 have a post-credit scene?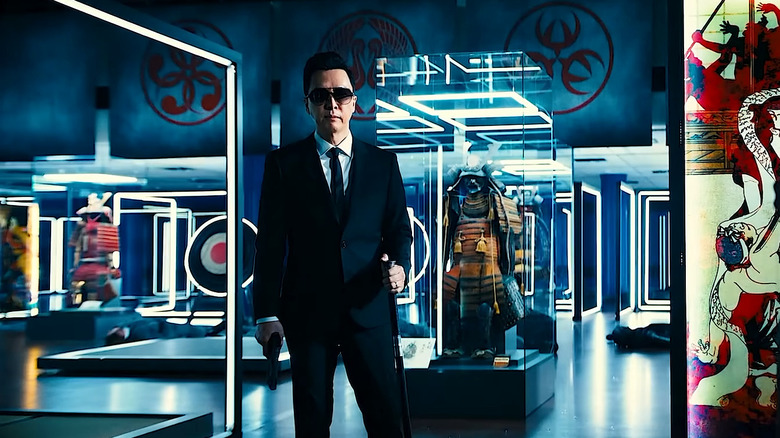 Lionsgate
Unlike Marvel movies, the "John Wick" franchise doesn't usually traffic in post-credit scenes ... but director Chad Stahelski made an exception for "Chapter 4." Earlier in the film, we watched as Donnie Yen's Caine — forced to hunt John Wick in order to protect his daughter — makes his way to the Osaka Continental. There, he gets into a grand duel with John's ally, Hiroyuki Sanada's Shimazu Koji. Unfortunately for the Japanese manager, the blind assassin is too fast, too skilled, and too deadly, and he ends up killing the katana-wielding hero.
Needless to say, this doesn't go down well with Koji's daughter, Rina Sawayama's Akira, who now wants to cut Caine into little pieces. Of course, as Caine is being forced to do all this against his will — and as someone who truly loves his own daughter and doesn't want to kill Koji's kid — the hitman leaves Akira alive. However, he knows she'll be coming for revenge eventually, and he tells Akira he'll see her soon. And yes, the blind assassin is correct. In the film's post-credit scene, we watch as Caine is listening to his daughter play the violin, seemingly happy that he's saved her life and escaped his servitude to the High Table. But then we see Akira, blade in hand, moving through the crowd like a snake, ready to strike Caine.
That's when the movie cuts to black. Did she kill the master swordsman? Is this the lead-up for a potential spinoff? We're definitely hoping for the latter, as a Caine vs. Akira movie would be truly incredible.
Will there be a John Wick: Chapter 5?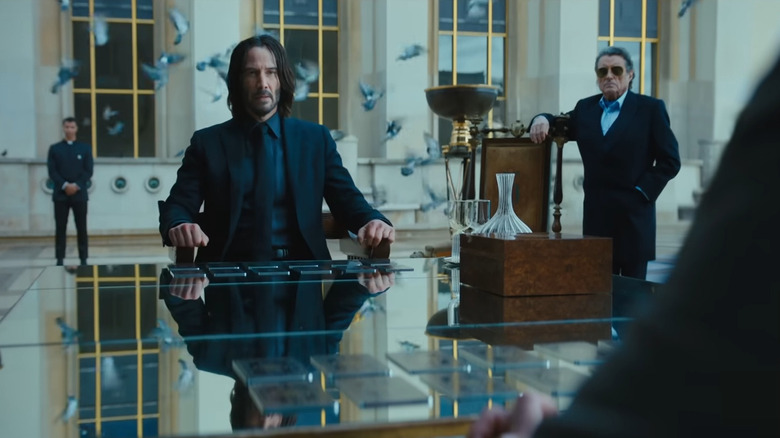 Lionsgate
So — major spoilers here — will there be a "John Wick: Chapter 5?"
If we're going by the ending of the film, then absolutely not. After all, Wick is mortally wounded in his duel with Caine, we see him keel over after remembering his wife, and we watch as Winston and the Bowery King say their goodbyes to John while standing over his tombstone. You don't have to be a film scholar to interpret those clues — John Wick is dead.
Right?
Well, while that definitely seems to be the implication, director Chad Stahelski has mentioned the possibility of a fifth "John Wick" film. "It's very flattering for them to come back and, you know, say, 'We want more,' and it's not just a cash grab," he told The Hollywood Reporter's Behind the Screen podcast. "It's legitimately the audience wants more. I think we all need that little bit of time to go, 'Whew. Let's see what's next.' ... If Keanu and I, a few months from now, sit down at a whiskey bar in Japan again and go, 'Yep, we'll never do another one of those,' and then all of a sudden go, 'Yeah, but I got an idea,' we're open to it."
So it seems possible that Keanu Reeves could reprise his iconic role in the future. But if not, "Chapter 4" has a perfect ending for the assassin. Regardless of whether or not we get another movie starring John Wick himself, we still have plenty to explore in this world, as we're getting a "Continental" prequel series and a spinoff film starring Ana de Armas titled "Ballerina." And while we're at it, could we get a Caine/Akira movie, please?