John Wick 4 Adds Another Iconic Martial Artist To Its Cast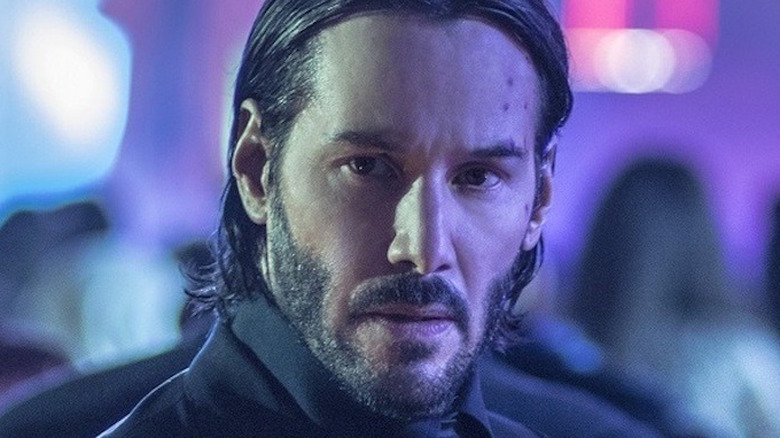 Lionsgate
Lionsgate's "John Wick: Chapter 4" will not only see Keanu Reeves reprise the title role, but the supporting cast is shaping up to be full of some heavy hitters — literally. Martial arts legend Donnie Yen was recently announced as part of the cast, and new rumors indicate he'll be joined by rising action star Scott Adkins, who is a former kickboxing instructor who has trained in karate, krav maga, jiujitsu, and gymnastics, according to Collider.
Adkins, a native of England, has steadily been building his acting career since 2000, appearing in high-profile movies like "X-Men Origins: Wolverine," "The Expendables 2," and "Doctor Strange," while also accepting lead roles in smaller, independent films, including "Pit Fighter" and "Stag Night." Director Renny Harlin even referred to him as an underrated action star. According to Deadline, Adkins is still in negotiations to join the Lionsgate production, which began filming a few days ago. He is currently in Atlanta filming Netflix's vampire comedy "Day Shift," starring Jamie Foxx and Dave Franco.
Adkins could make a formidable villain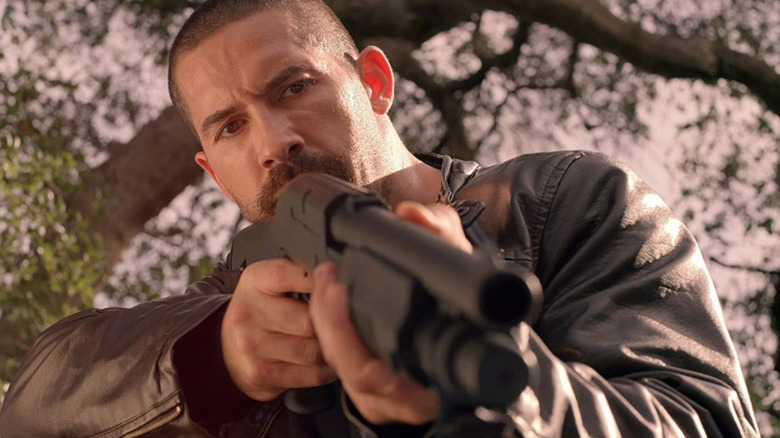 Daro Film Distribution/VVS Films/XLrator Media
If Scott Adkins finalizes his deal, his character could make a formidable opponent for the relentless assassin John Wick. No details have been revealed about the plot, but it's likely that Wick, presumed dead, will tackle the mission of taking down The High Table, the ultimate authority of the underworld. Adkins has frequently played a hero-type, but he has plenty of experience portraying villains, too. He played Hercules' nemesis King Amphitryon in "The Legend of Hercules" opposite Kellan Lutz, and he took on Doctor Strange in Marvel's film of the same name. 
"John Wick: Chapter 4" will also star Laurence Fishburne as the Bowery King, who appeared in "John Wick: Chapter 3."  Other confirmed cast members include Donnie Yen, Rina Sawayama, and Shamier Anderson, with "It" star Bill Skarsgård also rumored to be joining the cast. Now filming, it is scheduled to release in theaters on May 27, 2022, according to Deadline.