Evan Peters Hopes For A Positive Impact After His Dahmer Portrayal Earns A Golden Globe Award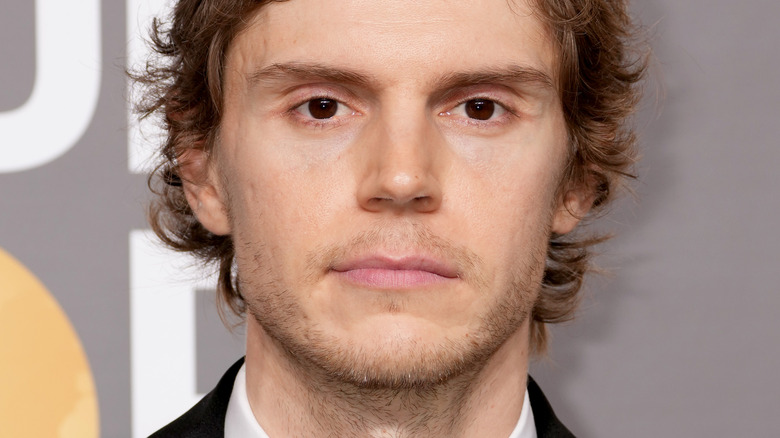 Kevin Mazur/Getty Images
After a year without the Golden Globes, the venerated award show returned in January 2023. In true Golden Globes form, that meant the 80th ceremony was a pleasantly messy affair compared to, say, the more staid Academy Awards. Host Jarrod Carmichael fired shots at Scientology, Cecil B. DeMille Award recipient Eddie Murphy made fun of Will Smith, and "The White Lotus" creator Mike White was too drunk to give his acceptance speech in Italian.
The return of the Golden Globes also meant the return of some top-notch banter among the presenters. Ana Gasteyer and Nicole Byer were perhaps the best-matched duo of the night, presenting for Best Actor in a Limited Series. The pair joked about the diversity of male roles, as the acting awards that night highlighted an outsize number of serial killers and other monstrous individuals, before presenting the award to Evan Peters for his performance in "Dahmer — Monster: The Jeffrey Dahmer Story." Despite the miniseries' grisly subject matter, Peters hopes that it has a positive impact.
Peters thanked the fans for enduring the difficult subject matter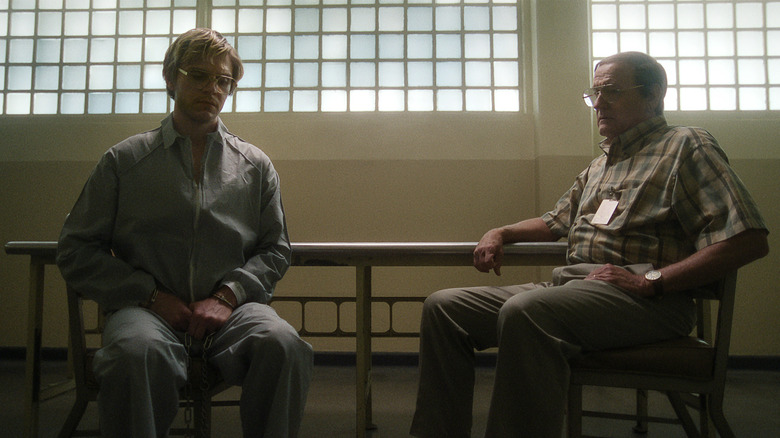 Netflix
Created by Ryan Murphy, who was also honored at the Golden Globes for his contributions to television, "Dahmer — Monster: The Jeffrey Dahmer Story" is TV's latest fixation on the disturbing mind of a serial killer. The miniseries was a fast hit for Netflix, quickly joining a very prestigious Netflix club as one of the streamer's best-performing shows.
In his acceptance speech, Evans thanked Murphy "for letting me be part of your brilliant vision again," after the pair first collaborated in "American Horror Story." After shouting out the cast, crew, and directors for "the colossal team effort," the actor thanked the viewers. "I want to thank everyone out there who watched the show," he said. "It was a difficult one to make, a difficult one to watch, but I sincerely hope some good came out of it."
Peters has spoken extensively about how the series strived to place the victims at the center. "It's how society and our system failed to stop him multiple times because of racism and homophobia," Evans told Netflix Queue in a 2022 interview. "Everybody gets their side of the story told." That said, many of the victims' families were critical of "Dahmer." "It's sad that they're just making money off of this tragedy," Rita Isbell — whose brother, Errol Lindsey, was murdered by Dahmer in 1991 — told Insider. "That's just greed."