The Real Reason The 2022 Golden Globes Got Canceled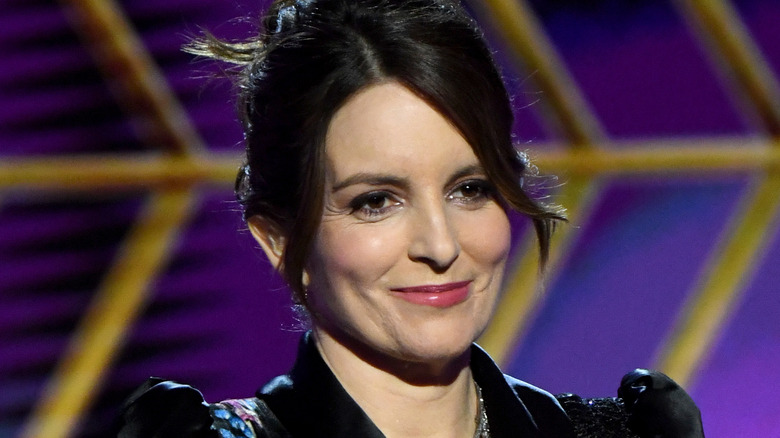 Kevin Mazur/Getty Images
The Golden Globes will take a year off in 2022.
After the organization behind the Globes, the Hollywood Foreign Press Association, racked up huge scandal after huge scandal lately, the show has been dropped by NBC, which typically airs the annual ceremony. "We continue to believe that the HFPA is committed to meaningful reform," NBC said in a statement obtained by several outlets, including Indiewire. "However, change of this magnitude takes time and work, and we feel strongly that the HFPA needs time to do it right. As such, NBC will not air the 2022 Golden Globes. Assuming the organization executes on its plan, we are hopeful we will be in a position to air the show in January 2023."
Tina Fey and Amy Poehler hosted the 2021 Golden Globes, which aired in February of this year, and despite the fact that the award show carried on during the COVID-19 crisis, it faced embarrassing technical difficulties during the telecast and left viewers frustrated... both of which pale in comparison to the behind-the-scenes drama. Here's the real reason that NBC canceled the 2022 Golden Globes.
The organization behind the Golden Globes is experiencing a ton of problems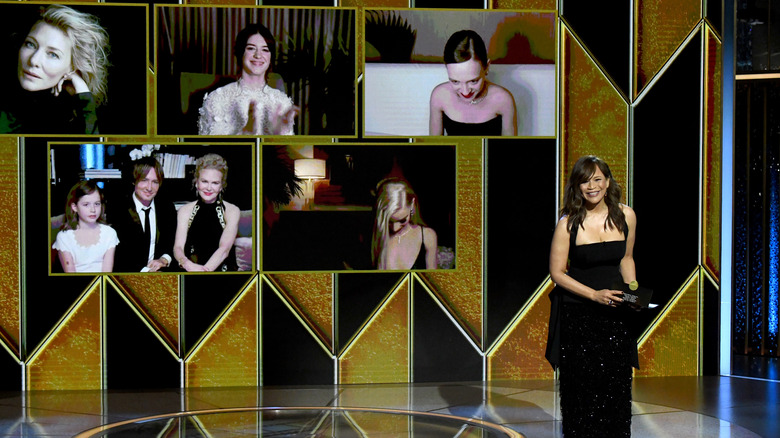 Kevin Mazur/Getty Images
Ever since the Los Angeles Times ran a shocking exposé about bribery, lack of diversity, and other issues plaguing the Hollywood Foreign Press Association in February of 2021, the organization has suffered plenty of scrutiny. Beyond shady financial dealings involving large payments going to its members, the HFPA — in the aftermath of a particularly controversial group of nominees where beloved shows like "I May Destroy You," which is focused on and created by a Black woman, were overlooked for fluffier fare like "Emily in Paris" — was accused of taking what essentially amounted to bribes, as well as skipping press junkets for diverse shows like "Bridgerton" and Black-led films like "Queen and Slim." To make matters worse, it was revealed that out of its 87 members, the HFPA includes exactly zero black journalists.
The organization recently vowed to correct these errors, but for many actors who have attended several Golden Globes ceremonies, the damage is done. Scarlett Johansson recently spoke out against the HFPA, saying she stopped attending the junkets a long time ago: "As an actor promoting a film, one is expected to participate in awards season by attending press conferences as well as awards shows. In the past, this has often meant facing sexist questions and remarks by certain HFPA members that bordered on sexual harassment. It is the exact reason why I, for many years, refused to participate in their conferences." In an incredibly direct move, Tom Cruise actually returned his statues to the HFPA.
Despite the HFPA's promises to change, 2022 will be Globeless — and, with everything in mind, it certainly seems like this decision is a good one.