Ryan Reynolds Sets The Record Straight On That Wolverine & Deadpool Title Rumor
While the release of the third "Deadpool" movie may still be a ways away, one major detail about its plot was announced early on — the involvement of Hugh Jackman's Wolverine, who last appeared in "Logan," which premiered in 2017. In response to some viewers questioning how the character could return given certain events in "Logan," Deadpool actor Ryan Reynolds and Jackman together shared a simple explanation for Wolverine's involvement in "Deadpool 3," suggesting that the upcoming threequel takes palace before "Logan" chronologically.
As it turns out, Wolverine's "Deadpool 3" appearance was complicated to arrange, given that doing so meant navigating the legal red tape resultant from Disney's acquisition of Fox, which famously granted Disney the rights to adapt the X-Men in the MCU for the first time.
More recently, in a tongue-in-cheek video otherwise about his working relationship with Reynolds, Jackman casually hinted at the title of "Deadpool 3," calling the project "Wolverine & Deadpool." Reynolds responded to Jackman's "Deadpool 3" title with faux-indignation, suggesting that the name Jackman used to refer to the film might not be official. Then, on January 11, Reynolds made his thoughts on the "Wolverine & Deadpool" title clearer in a lengthier video response to Jackman's earlier post.
Reynolds isn't too fond of referring to Deadpool 3 as Wolverine & Deadpool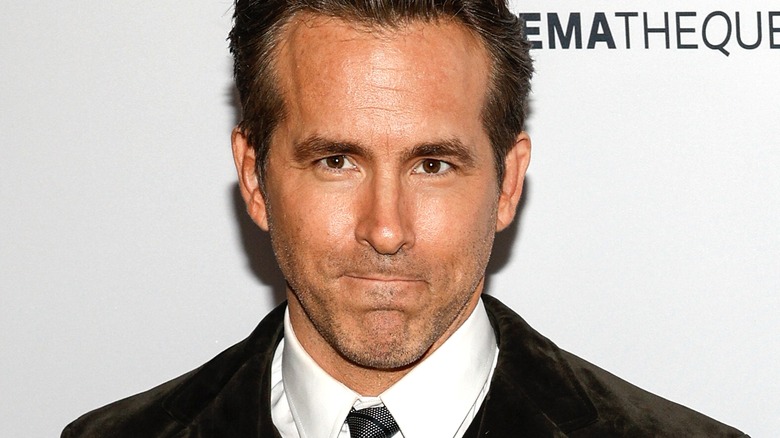 Ovidiu Hrubaru/Shutterstock
Hugh Jackman initially floated the "Wolverine & Deadpool" title for "Deadpool 3" in a video he shared to his Twitter account on January 4, in which he urges Academy of Motion Picture Arts and Sciences voters not to nominate Ryan Reynolds' song "Good Afternoon" from the Apple TV+ original movie "Spirited" for the Best Original Song category. Jackman argues that an Oscar nomination would render the year he's about to spend working with Reynolds on a project he refers to as "Wolverine & Deadpool" more difficult.
Reynolds then responded with his own Twitter video on January 11, which he kicks off by praising Jackman's performance in another 2022 film titled "The Son." Then, once he finishes complimenting Jackman, he knocks his phone camera down, seeming to pretend that he doesn't know he's still recording. "Tch. 'Wolverine & Deadpool.' Who's he kidding? Not in your life Chappie," Reynolds says, referring to Jackman's role in the 2015 Neill Blomkamp film of the same name.
The fact that Reynolds continues to ridicule the idea of "Wolverine & Deadpool" likely means that either this title is entirely unofficial, or that the two stars of "Deadpool 3" are currently in the midst of guerilla marketing campaign leading up to an official title announcement. In either case, this ongoing "Deadpool 3" title drama still isn't over, given that fans are seemingly no closer to learning the project's official moniker.