Wolverine's Deadpool 3 Return Came With A Lot Of Red Tape According To Ryan Reynolds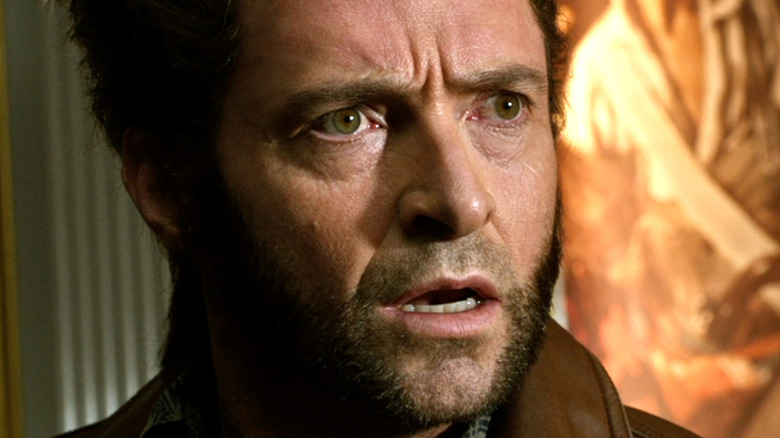 Disney+
Ryan Reynolds shocked and delighted Marvel fans when he announced that Hugh Jackman would reprise the role of Wolverine in the upcoming "Deadpool 3." Not only has Reynolds teased his friend and fellow actor multiple times in the first two "Deadpool" movies, but Jackman was believed to be retired from the role of Wolverine following his tour de force performance in 2017's "Logan."
The finality of "Logan" seemed like a farewell to the character, as the film ends with Wolverine's death. In the press, too, Jackman bid adieu to the role, telling Variety in 2020, "I knew it was going to be my last one way before we wrote it. I made that decision."
In a new interview with Collider, Ryan Reynolds revealed that Hugh Jackman had been the one to first express interest in breaking out the claws one more time for "Deadpool 3," this time as a part of the MCU, and the real holdup turned out to be corporate red tape.
Marvel had to sort through their Fox acquisition before Hugh Jackman could take out the claws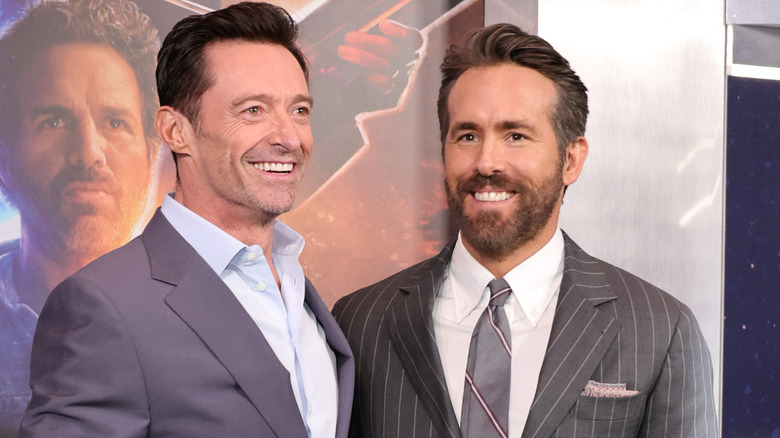 Jamie Mccarthy/Getty Images
Speaking to Collider, Ryan Reynolds explained that the process of getting Hugh Jackman on board to play Wolverine in "Deadpool 3" wasn't hard, but getting it approved by Disney involved a bit more work on the legal side of things. Reynolds recounted that, once Jackman expressed interest in returning to the role of Wolverine, it was his job to bring the idea to Marvel Studios' head Kevin Feige. Reynolds quipped, "It's not like adding Hugh Jackman to a movie like this is a hard sell. It's an immediate and emphatic, unqualified yes."
What really got in the way, according to Reynolds, was all the leftover red tape in the aftermath of Fox's sale to Disney. That deal opened the door for characters such as the X-Men to finally appear in the MCU, but apparently, there were still some hiccups in the process. "It's a lot of moving parts ... A lot of red tape in order to make that happen. And they did it. And I'm really grateful that they did it because for me, working with Hugh is a dream come true."
Disney's 2019 purchase of Fox shook the entertainment industry, and Reynolds may have inadvertently revealed one reason why it's taken so long for mutants to arrive in the MCU. Such an enormous acquisition means Disney is still sorting through the paperwork. The first mention of mutants came three years after the Fox purchase, during the season finale of "Ms. Marvel" in reference to Kamala Khan (Iman Vellani). "Black Panther: Wakanda Forever" will feature the mutant Namor (Tenoch Huerta). "Deadpool 3" is confirmed to be an MCU feature, making it the biggest connection so far to Fox's "X-Men" series.