Hugh Jackman's New Title Suggestion For Deadpool 3 Draws Funny Response From Ryan Reynolds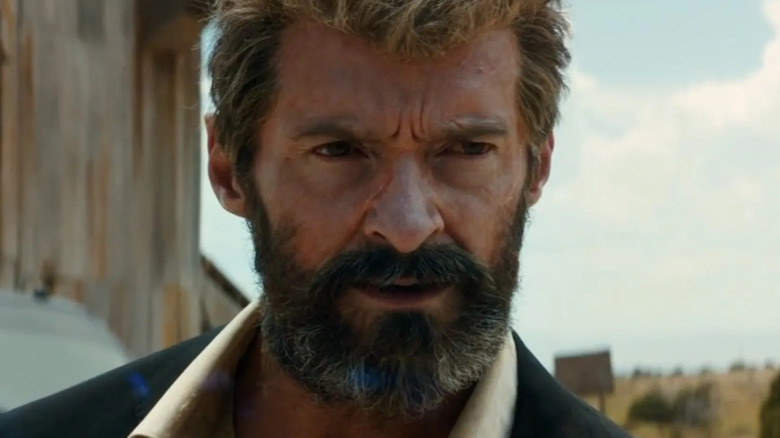 20th Century Studios
One of the biggest surprises to come out of comic book news last year was that Hugh Jackman would don the mantle of Wolverine once again in an upcoming "Deadpool" movie. Both Jackman and Ryan Reynolds released a video funnily promoting the team-up, and fans were over the moon. While the 20th Century "X-Men" movies could be hit and miss, Jackman was always a highlight as Wolverine, and despite dying in 2017's "Logan," that won't stop him from coming back. After all, when do superheroes ever stay dead in the comics?
Even with Jackman's involvement, there's still much about "Deadpool 3" we don't know. For example, how will Jackman's Wolverine return? What will the plot of the film follow? And what will the title of the movie be? While "Deadpool 3" seems the most logical, especially seeing how the first sequel was titled "Deadpool 2," there's always a chance it could go a different route. And in a recent video, Jackman suggests a title that could be a slip of the tongue or could be a funny way he's thinking about the sequel.
Could Deadpool 3 be called Wolverine and Deadpool?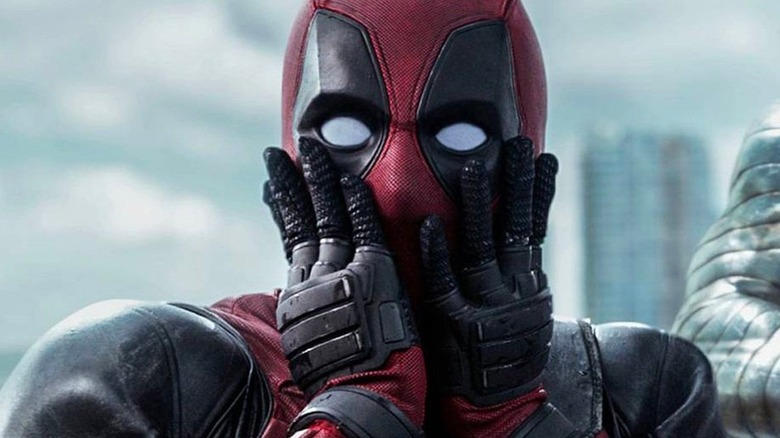 20th Century Studios
On January 4, Hugh Jackman uploaded a funny video to Twitter where he talks about the possibility of Ryan Reynolds being nominated for the best song Oscar for his work on "Spirited." Basically, he thinks Reynolds shouldn't be nominated because he would then become insufferable. It's obviously just poking a bit of fun at their relationship, but over the course of the video, Jackman mentions how he'll be working with Reynolds soon on "Wolverine and Deadpool."
A lot of outlets jumped on this news, and it's especially funny that Jackman thinks "Wolverine" should come before "Deadpool" in the title. It would certainly make sense that Marvel would want to capitalize on Jackman's involvement by putting "Wolverine" in the title somewhere, and no one was more caught off guard by this than Reynolds himself. 
The actor quote tweeted the post, writing, "Also 'Wolverine and Deadpool', bub?" It's only appropriate the actors would fight over who gets the first billing in the title. That's, of course, assuming that's the title or that the title would be any variation of the characters' names. Take it with a grain of salt, and just know that with a proposed filming start date of May 2023, more information will be confirmed shortly.