Is There Any Hope Monica Raymund Could Return To Chicago Fire?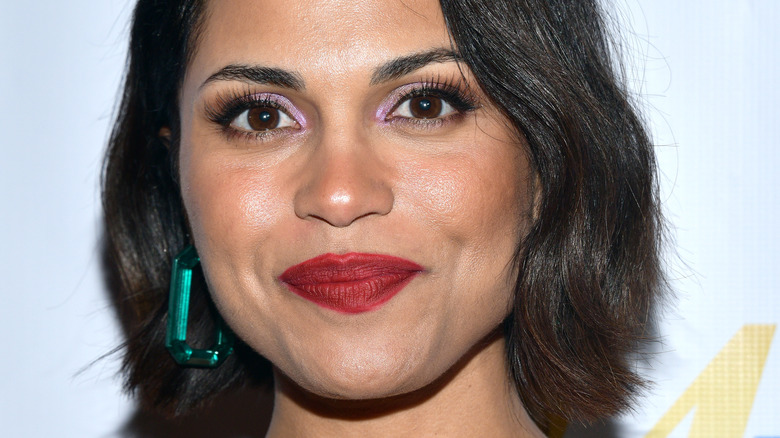 Araya Doheny/Getty Images
The NBC series "Chicago Fire" has been a key part of the network's lineup over the past few years, combining with "Chicago Med" and "Chicago P.D." to form the One Chicago lineup, with all the shows set in the same universe and the characters frequently crossing over.
One of the key characters over the run of "Chicago Fire" has been Gabriela Dawson. Played by Monica Raymund, Dawson was part of the show from the very first episode, as a paramedic who was part of Ambulance 61, the ambulance team working with Firehouse 51. Over the course of the show, Dawson attended the Fire Academy and joined the Firehouse as a firefighter before getting married to Matthew Casey (Jesse Spencer). The two end up adopting a child Dawson rescued from a house fire, only to lose parental rights to the child's biological father. This ultimately led to Dawson trying to have children of her own, only to discover medical complications that could be fatal to her. She eventually left Chicago to work in Puerto Rico, and Raymund exited the series.
Raymund, whose star has been rising since she left "Chicago Fire," recently posted a picture on Instagram with a caption suggesting she may be returning to the show. This led to the question of whether there is any hope of her return to the series.
Raymund's current commitments could leave her time for Chicago Fire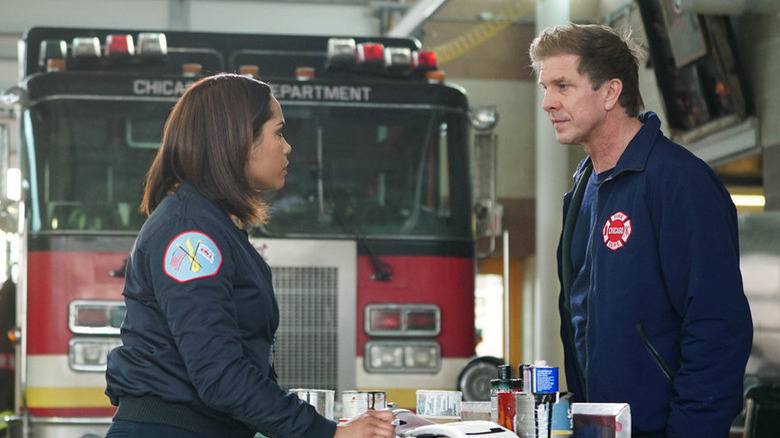 Elizabeth Morris/NBC
In an Instagram post from November 29, 2022, Monica Raymund can be seen posing with Taylor Kinney and Jesse Spencer, with the caption "Chicago Family reunion."
The mention of a reunion suggests that it is a more recent picture, rather than a throwback. This is especially notable because Spencer also departed the show early in Season 10, as his character, Matthew Casey, moved from Chicago to Portland. Spencer did, however, return in the Season 10 finale, titled "The Magnificent City of Chicago," as Casey attended the wedding of Kelly Severide (Kinney) and Stella Kidd (Miranda Rae Mayo).
Casey's return suggests that the door is open for the return of Raymund's character Gabriela Dawson as well. Given that she shares a connection with Casey, it could be quite likely that Dawson could also be coming back, at least for a one-off appearance.
The one barrier is that Raymund is currently playing a main character on the Starz series "Hightown." However, like a number of cable dramas, the episode order is shorter than network shows, as "Hightown" had eight episodes in its first season and 10 episodes in its second. This would give Raymund plenty of time to do both "Hightown" and "Chicago Fire," as the latter series runs for an average of 22 to 23 episodes per season.
Viewers speculated the show may be nearing its end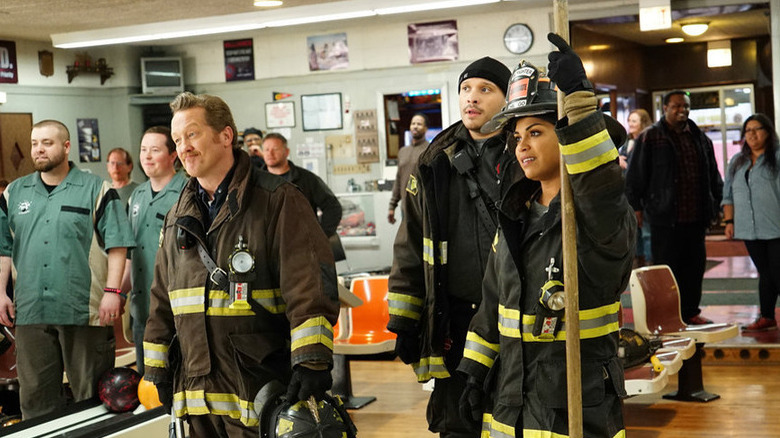 Elizabeth Morris/NBC
On a Reddit thread, the presence of both Jesse Spencer and Monica Raymund led to speculation that "Chicago Fire" may be wrapping up its run. U/everynameisused100 spoke about Spencer's potential return specifically, noting that they think Matthew Casey would come back to "Chicago Fire" and finish out the season because it might be the last, per their belief. U/SnooRadishes3698 replied in agreement, noting that the set has been closed for a while, and the show itself has been secretive about where the season's storylines are going.
U/Amxx5125 questioned this theory, wondering why NBC or the show's creative team wouldn't make an announcement if this was actually the show's final season. U/SnooRadishes3698 responded that announcing the show's end beforehand might cause viewers to not only drop "Chicago Fire" but also other One Chicago shows as well, which is something the network would want to avoid.
If the speculation turns out to be accurate, and this is indeed the last season of "Chicago Fire," it would stand to reason that Gabriela Dawson, like Casey, would make a return to the series in its swan song to allow viewers to say goodbye.