What Monica Raymund Has Been Doing Since Leaving Chicago Fire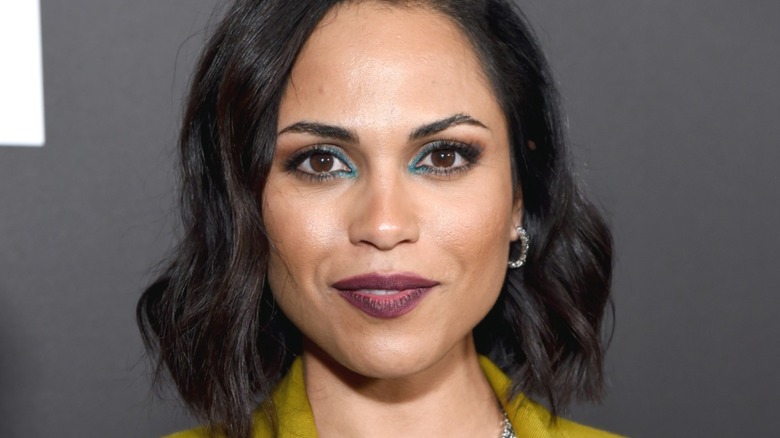 Michael Kovac/Getty Images
It's been almost a decade since "Chicago Fire" made its primetime debut on NBC. Now with more than 200 episodes of high-stakes first responder drama under its belt, the flagship series in the network's beloved "One Chicago" franchise likely won't be leaving TV anytime soon. 
Of course, for the better part of the past few seasons, "Chicago Fire" has carried on in the absence of several of its original stars. This includes Monica Raymund, who made her "Chicago Fire" debut in the series pilot as Gabriela Dawson, a skilled paramedic who eventually joins the ranks of Firehouse 51's finest. Raymund would go on to appear in more than 130 episodes of "Chicago Fire" and make several guest appearances in spinoff shows "Chicago P.D." and "Chicago Med," before unexpectedly leaving the "One Chicago" franchise behind in 2019.
Along the way, Dawson became a bit of a fan favorite among "One Chicago" viewers. While the character has certainly been missed since she made her "Chicago Fire" exit, the actor who portrays her has been absolutely flourishing. Here's what Raymund has been up to since leaving "Chicago Fire."     
Monica Raymund has been keeping very busy since her One Chicago exit
Fans of "Chicago Fire" will be happy to know that Monica Raymund's series exit was not the result of any behind-the-scenes drama. Rather, Raymund reportedly opted to leave the show because she wanted to try new things professionally, and it seems that booking work as a director was indeed the next step for her. 
You may not realize it, but Raymund already earned a director's credit for a 2018 episode of "Law & Order: Special Victims Unit" prior to leaving "Chicago Fire." She's earned quite a few more of late, helming episodes of "FBI," "Law & Order: Organized Crime," "The Sinner," "The Endgame," and "Hightown," all in the last couple of years (via IMDb). While Raymund's directing career is clearly taking off, she further bolstered her resume in 2021 by taking a role in the sci-fi podcast "Dark Woods."   
As for her career in front of the camera, Raymund has kept busy there too. She's currently anchoring the crime drama "Hightown" on Starz, created by Rebecca Perry Cutter. If you've been keeping up with that pulse-pounding drama, you know her turn as troubled Cape Cod detective Jackie Quiñones showcases facets of her acting game barely glimpsed in "Chicago Fire." With Raymund also claiming the lead in "BROS," a new comedy from "Forgetting Sarah Marshall" helmer Nicholas Stoller, she's set to show off her comedic chops on the big screen later this year as well.