Why Ernie Malik In NCIS: Hawaii Looks So Familiar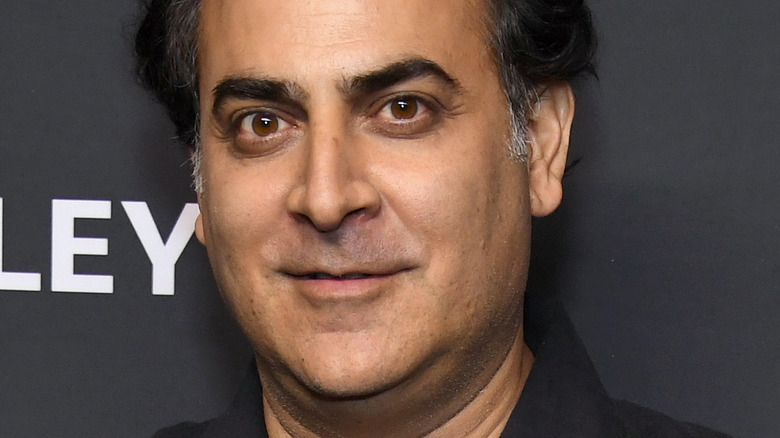 Jon Kopaloff/Getty Images
CBS' "NCIS" has always been the comfort food of network television in more ways than one. It contains all your favorite elements of procedural drama and there is a lot of it. Who would have guessed that the backdoor pilot of "JAG" would go on to be such a long-running success? But a success it is, so much so that it has spawned a collection of spin-offs. And as the MCU has already discovered, "NCIS" has also explored the concept extended universes.
"NCIS" recently assembled in a historic three-way crossover that pleased fans. Even "NCIS: Hawai'i" had a part to play, though it has only been on the air for two seasons. Not only does the locale bring a fresh spin to the well-treaded stories, but so do its characters. Vanessa Lachey celebrated her strong leading role as head of her unit, Jane Tennant, while other characters similarly endeared themselves to the audience. Ernie Malik fills the role of the cyber-specialist who is always good for a laugh. And they could not have found a better actor to play the part. Before "NCIS," Jason Antoon had a long career showing off his mostly comedic talents.
He played Rufus in Minority Report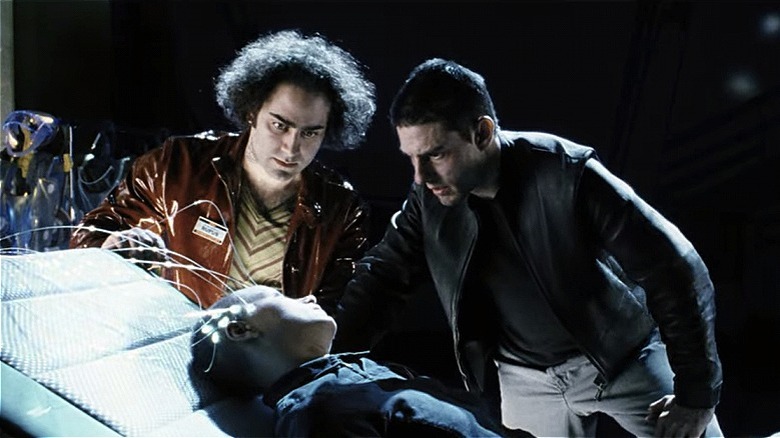 20th Century Fox
Jason Antoon's film career started small but strong. His film debut was in the Tom Cruise sci-fi noir "Minority Report," where he was memorable, to say the least. Adapted from Philip K. Dick's novella, Cruise stars as John Anderton, a detective in the homicide Pre-crime division. With the ability to predict murders before they happen, "Minority Report" asks if you can change your fate as Anderton uncovers a conspiracy within the department. On his travels, he enlists the help of one bizarre hacker, Rufus Riley (Antoon). The actor remembered the experience fondly as he took to Instagram to share a look from behind the scenes.
"Here's a look at my very first film role as Rufus Riley in (2002)Steven Spielberg's #MinorityReport. Scene partner Tom Cruise was very cool and supportive," Antoon wrote. "In the movie no one got to really see the Mona Lisa pants I was wearing(I still have them). Costumes by Oscar winning Deborah Lynn Scott(Titanic, Avatar, Back to the Future and so many more amazing films). Good times!"
Antoon appears once to aid in the titular minority report. Certain that there is a chain of events where John doesn't commit murder, he asks Rufus to hack into PreCog Agatha's (Samantha Morton) mind to see her predictions. Though only briefly featured, Antoon is memorable as a cyber cafe worker. He caters to any and every fantasy, no matter how depraved. And with little to no morals about it.
He's a familiar face in the Marc Lawrence rom-com universe
Richard Curtis may have implemented the multiple storyline structure for romantic comedies with his 2002 classic "Love Actually," but there are other rom-com auteurs who have also made an impression in the genre. Marc Lawrence frequently collaborates with Sandra Bullock as well as Hugh Grant — sometimes at the same time. And while Grant is most famous for his roles in Lawrence's films "Two Weeks Notice" and "Music and Lyrics," Jason Antoon also has that claim to fame. The actor exercises his comedic muscles as a supporting character in both of these films about love.
He first appears in "Two Weeks Notice" as Norman, one of the many side characters who watch the romance unfold between environmentalist Lucy (Sandra Bullock) and her billionaire playboy boss, George (Hugh Grant). Laughs are had, poems are read, and of course, the two end up together. Less than a decade later, Antoon would team up with Grant again as lyricist Greg Antonsky in "Music and Lyrics." Once again, the actor's Instagram was a source of humor for all things behind the scenes.
"Oh, that's just me in another Hugh Grant movie "Music and Lyrics"(2007), this time his love interest was Drew Barrymore," Antoon posted. "Yes, that's my real hair. Yes, I did a whole take listening to @halolorraine (her debut film) and Hugh sing the finale song and came up with the 'blowing my brains out' bit. Residuals!"
He hit the Law & Order trifecta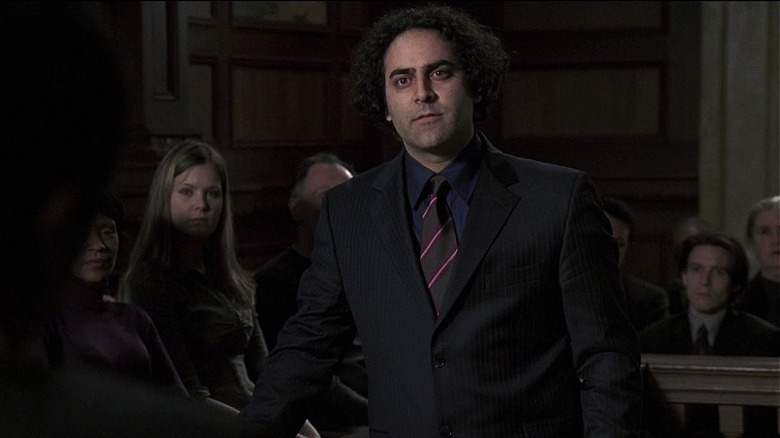 NBC
Even though "Law & Order" is one of the most prolific procedural universes to date, it isn't unheard of to see actors playing multiple roles. Jason Antoon covered all his bases on the crime series with roles in "Law & Order," "SVU," and "Criminal Intent."
In "Law & Order," he also played two different characters on the same show. He first appears in Season 7 as Nidal Salam and would later appear in Season 16 as Attorney Hogenbaum in a particularly thought-provoking episode. Season 16, Episode 19, entitled "Positive," focuses on Hogenbaum's defense of Dr. Copeland (Vondie Curtis-Hall), accused of killing an 8-year-old patient with an experimental cocktail meant to treat her AIDS diagnosis. 
Hogenbaum is painted as a classic defense attorney in the episode. He goes to the mat for his client and uses loopholes in the law to do so. When Jack McCoy (Sam Waterston) accuses Copeland of experimenting on the girl for personal reasons, it comes out that the doctor also has contracted the disease and is trying to find a drug cocktail to save himself. This is the more memorable of Antoon's "Law & Order" appearances, where he questions if the ends justify the means. From the perspective of "Law & Order," they sure don't.
Kings was a rare and short-lived series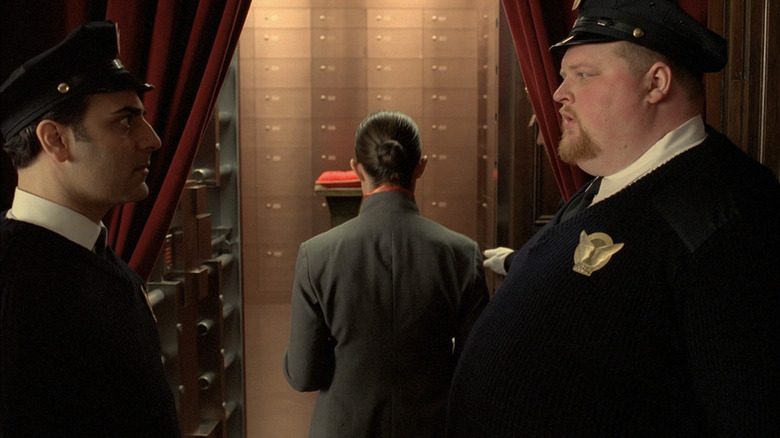 NBC
For a series that contained some of the most well-regarded actors of our time, "Kings" did not get the chance it deserved. NBC's modernization of the David and Goliath tale was equal parts beautiful and bizarre, coming together in a fascinating story unlike anything else on television at the time. Ian McShane stars as King Silas, the ruler of an alternate reality nation known as Gilboa. His rule is mainly defined by his staunch religious beliefs which are contested when David (Christopher Egan) seems to be chosen by God. Also rounding out the cast is pre-Bucky Barnes Sebastian Stan, who plays Jack, David's rival and son of the king, in one of his best-onscreen performances.
And though such a poetic and moralistic tale may not seem to have an opportunity for humor, the casting of side characters helps in that department. Jason Antoon joins the cast as Boyden, one-half of the Rosencrantz and Guildenstern-type palace guard duo. He, along with Joel Marsh Garland's Klotz, offers exposition as well as moments of humor on the politically driven show. Boyden acts as the knowledgeable guard, explaining to Klotz complicated plot points such as Jack attempting a coup in the series finale. Boyden becomes frustrated with Klotz's inability to understand what is going on, a reprieve from the serious events of the show. However, even Antoon's charm could not save "Kings" from cancellation after only 13 episodes.
He has the most difficult patient ever in Shameless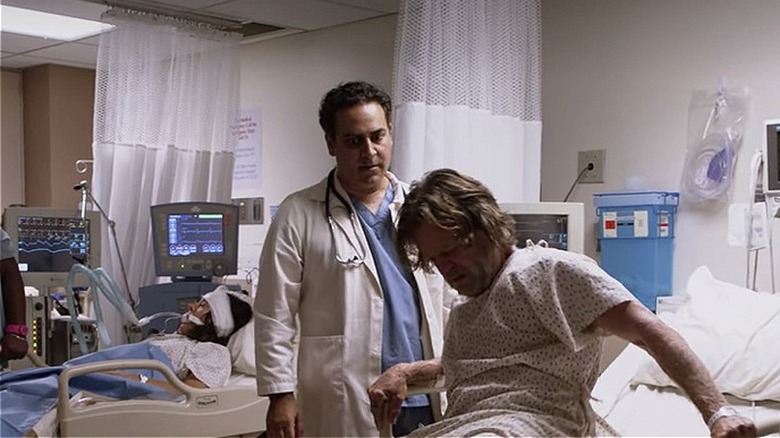 Showtime
Jason Antoon has appeared in many television series for a single episode such as "Grey's Anatomy," "iZombie," and "Castle." However, what he has to endure during his one episode of "Shameless" is a fate no one deserves. For a few short scenes, he had the difficult task of being Frank Gallagher's (William H. Macy) doctor after his children toss him into the lake. At the beginning of Season 7, Frank comes out of a 29-day coma and is not the easiest patient. While Antoon's Dr. Ruben initially has sympathy for Frank because no one came looking for him, this feeling starts to subside.
Dr. Ruben attempts to untether Frank from his tubes, but the patient becomes disruptive after learning how much he owes in hospital bills. While this would be a serious matter for any other character on any other television series, this is Frank Gallagher. After years of abuse towards his children, he can blame no one but himself for them acting in revenge. And while many Americans suffer under the healthcare system's excessive charges, Frank should not be pitied. In a surprise to absolutely no one, he has learned nothing. He yells at Dr. Ruben and does his best to escape. Even when his doctor advises him he is medically required to stay in bed, Frank rebels. Luckily for Antoon, his next role as a medical professional would not be as tiresome.
Antoon's Dr. Ken Brickman always needs help in Claws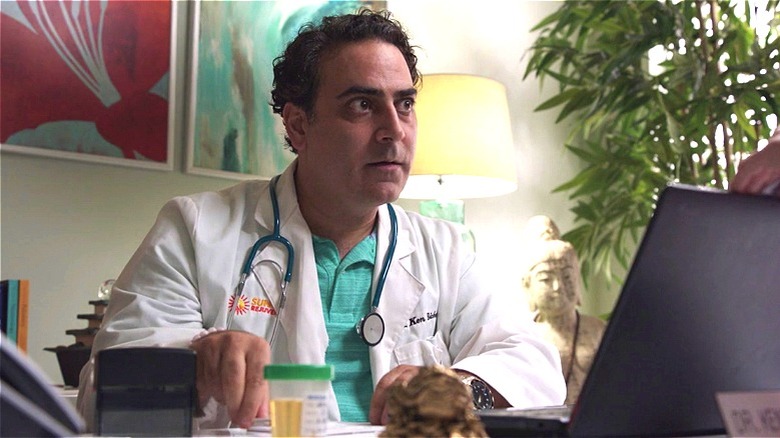 TNT/ YouTube
Jason Antoon may be one of the few male leads in TNT's "Claws," but he doesn't mind. Starring in the series for all four seasons, the female-centric hidden gem depicts the employees of a Florida nail salon as they scratch their way to the top of a drug empire. Antoon plays the proprietor of a pain clinic, Dr. Ken Brickman, who sells the opiates in question. Paranoid and high-strung, Dr. Ken is a welcome addition to the cast of composed and commanding women. In fact, that is the strength of the show.
"'Claws' is the reverse 'Sopranos,'" Antoon explained to Salon. "The writers made a decision that it's all about these five amazing female leads all getting entangled in crime and forming this crazy mob. It's like any time a guy enters, he's a disease."
Unfortunately, "Claws" did not get the attention that anti-heroic shows like "Breaking Bad" received. But it also happens to be the antidote to many of the toxic aspects of such series, like fan reactions against Skyler. Instead of Walter White (Bryan Cranston), we get Desna (Niecy Nash). And instead of men filling up the room, male characters like Dr. Ken need women in their life to be the answer. He defers to Desna at any opportunity, unsure if he is capable of handling the big issues. And for good reason. As Antoon rightly pinpointed, men are the real problem in "Claws."