The Female-Centric Dramedy Hidden Gem Series You Can Binge On Hulu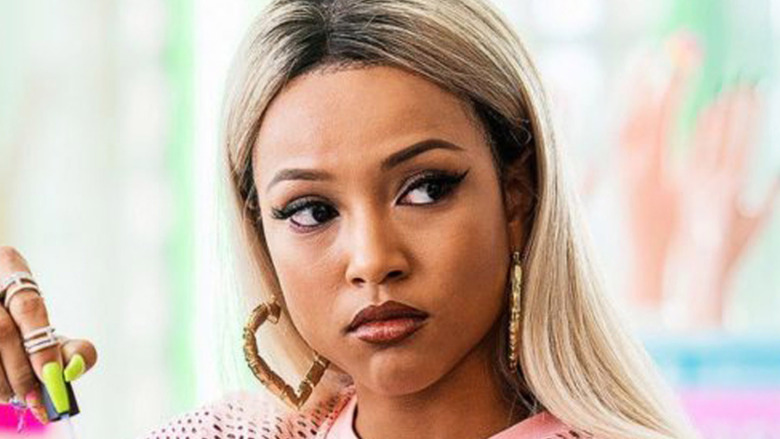 TNT
What happens when five women from Manatee County, Florida, transition from the world of organized crime to the nail salon business? Well, you'll just have to find out when you binge-watch the hidden gem crime dramedy, Claws. 
Starring Niecy Nash, Carrie Preston, Judy Reyes, Karrueche Tran, and Jenn Lyon, the series follows Desna (Nash), the owner of Artisan Nails, who has employed her friends Polly Marks (Preston), Annalise "Quiet Ann" Zayas (Reyes), Virginia Loc (Tran), and Jennifer Husser (Lyon) to help run her business. Although their day-to-day activity looks innocent enough, it's much more complex on the down-low. Desna's involvement with the local drug gang allows them to do business through her nail shop. Although this seems like a lucrative partnership at first, situations go haywire, relationships sever, and family ties are tested as the women scramble to keep things afloat. 
Claws isn't just for the average nail enthusiast; it's a series full of action and drama that will hold your attention from start to finish. 
Claws depicts female empowerment, with a side of crime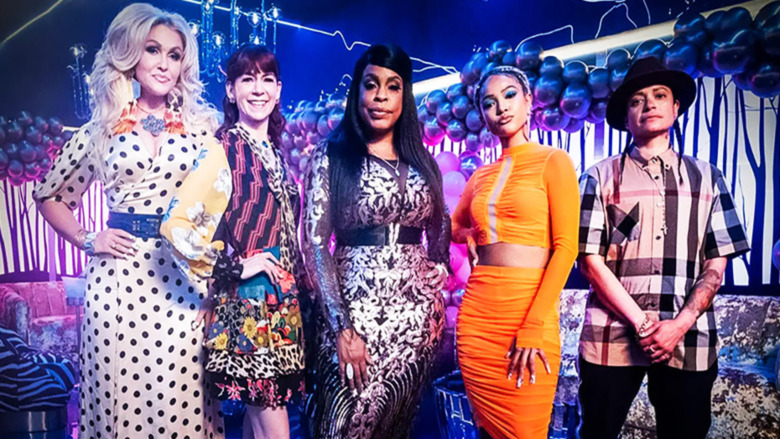 TNT
Dramedies belong to a unique genre, where the balance between seriousness and comedy is constantly being tested, and what Claws creator Eliot Laurence (Motherland: Fort Salem) managed with this series is truly a job well done. 
So far, the series has nabbed nine major award nominations, and scored four wins. According to critics and viewers, Claws is an almost perfect show, as evidenced by its universal acclaim on Rotten Tomatoes and average rating of 7.4 on IMDb. The website's critical consensus reads, "Well-acted, visually impressive, and energetically paced. Claws leaves a mark with a strong first season that hints at even greater potential." 
Honestly, there isn't another show that can quite live up to this series' fresh new take on female empowerment with a crime drama twist. Currently, Claws is set to release its fourth season sometime in 2021, but in the meantime, check out the first three seasons on Hulu, and immerse yourself in a world where acrylic nails and organized crime go hand-in-hand.