Angela Bassett's Golden Globe Win For Black Panther: Wakanda Forever Marks Major Firsts For The MCU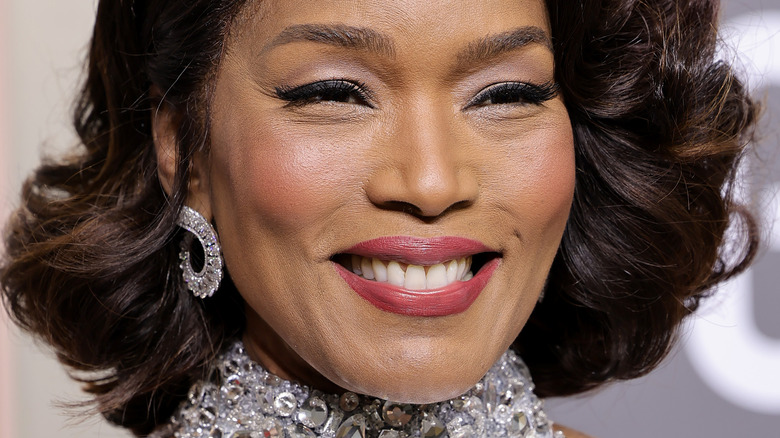 Amy Sussman/Getty Images
"Black Panther: Wakanda Forever" gave the MCU a much-needed bang to close out last year. The emotional sequel had the immense challenges of continuing the series without late actor Chadwick Boseman and equaling its predecessor's success. Fortunately, "Wakanda Forever" may have just accomplished those feats and then some. Many critics praised the film's emotional and artistic vision from director Ryan Coogler. But the performances of some of the film's cast grabbed a lot of buzz-worthy attention, especially Angela Bassett.
Bassett returned to the series in the role of Wakanda's Queen Ramonda and gave a stand-out performance that showcased her passion for the role. It also displays Bassett artistically expressing her grief over the death of Boseman. Honestly, she may have been recognized as the sequel's heart through her part as Queen Ramonda. In addition, the actor has now earned "Wakanda Forever" one of its first massive awards. Bassett won the Golden Globe for best supporting actress in a motion picture. It's her second Golden Globe, as she earned one for best actress in a motion picture musical/comedy in 1994 for the Tina Turner biopic "What's Love Got To Do With It." But her current win for "Wakanda Forever" marks a number of notable firsts for the MCU.
Bassett's win serves as the MCU's first major award for acting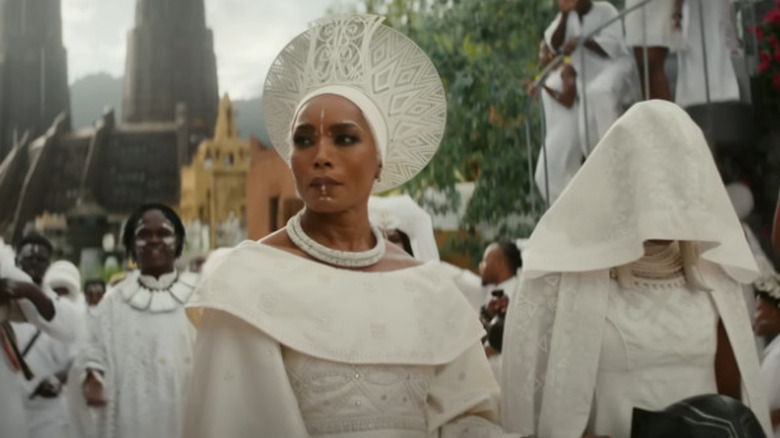 Marvel Studios/YouTube
"Black Panther: Wakanda Forever" isn't the MCU's first trip to the Golden Globes. In 2019, the first "Black Panther" film netted three Golden Globe nominations (via Variety), with two of them for the film's music. The only non-musical nomination was in the category of best motion picture drama. However, it lost in all three categories. So, Angela Bassett's Golden Globe win isn't just a first for the "Black Panther " series, but it's also the MCU's first Golden Globe. Bassett's Globe also serves as the MCU's first win for an acting performance from any of the big Hollywood award ceremonies.
Many films within the MCU have often earned nominations from the Screen Actors Guild or the Oscars, but not in any type of acting category. It's become normal to expect MCU films to net more recognition for the production side of things. In fact, while the MCU technically has three Oscar Awards, they were all for sound, costume, and production categories in "Black Panther." 
Bassett's win is very much deserved. However, the actor noted that she didn't do "Wakanda Forever" to win any awards. The actor told Variety, "You don't do these kinds of projects for the awards. I appreciate the buzz on it because I know that it doesn't really come from these big superhero movie franchises."