Black Panther's Ryan Coogler Was In Complete Denial Over Chadwick Boseman's Passing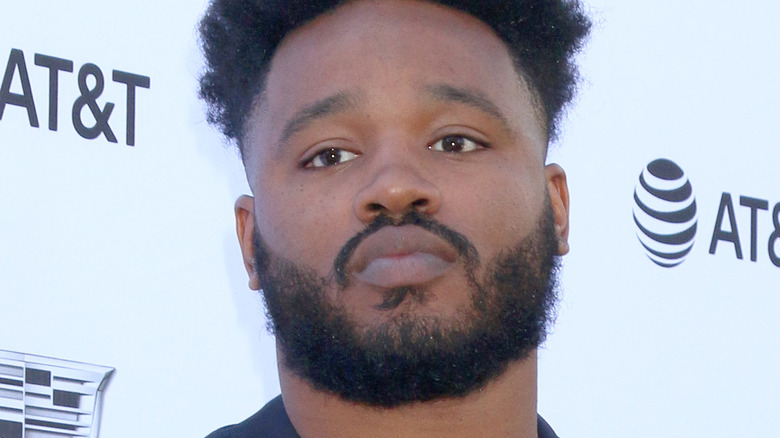 Kathy Hutchins/Shutterstock
The upcoming Black Panther sequel, "Black Panther: Wakanda Forever," is shaping up to be the Marvel Cinematic Universe's most emotionally charged outing yet. In 2020, Chadwick Boseman — who played T'Challa aka Black Panther in the first movie — passed away aged 43 following a four-year battle with colon cancer. The news came as a shock to Boseman's family, friends, fans, and colleagues, and the process of creating the sequel was a melancholic experience as mourning and grief took center stage.
The heartbreaking death of Boseman had a devastating effect on the cast and crew of "Black Panther: Wakanda Forever." Writing for Vogue, Letitia Wright — who plays Shuri in the "Black Panther" movies — revealed that she was shocked and heartbroken when she got the calls and emails about her co-star's passing. She viewed Boseman as "the big brother [she] never had." Elsewhere, in an interview with The Hollywood Reporter, Nakia actress Lupita Nyong'o revealed that she found out about Boseman's death via text and felt "paralyzed" afterward.
For "Black Panther" director Ryan Coogler, Boseman's passing was so heartbreaking that it almost led to him quitting the entertainment industry for good. The filmmaker felt like he didn't have it in him to make another movie for a long time. Furthermore, the director was in complete denial when he learned that his friend and colleague had passed away, which he opened up about during a recent interview.
Ryan Coogler hoped the news of Chadwick Boseman's death was a hoax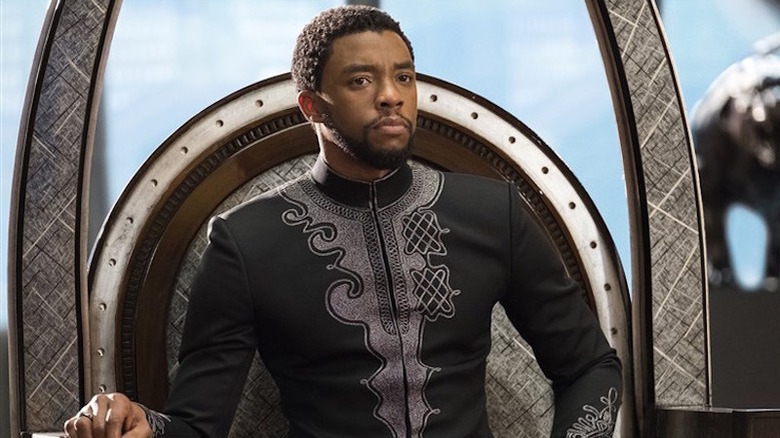 Ryan Coogler was a guest on Marvel's "Wakanda Forever: The Official Black Panther Podcast" recently, which saw him discuss a variety of topics pertaining to the new movie. The conversation inevitably led to him opening up about Chadwick Boseman's death and how he reacted at the time. Like most people who knew Boseman, he was in complete shock at first.
Coogler recalled finding out about Boseman's passing after receiving calls from his manager Charles King and agent Craig Kestel before the story hit the press. However, the director said that he was in denial, so he called Denzel Washington for more information. "I didn't wanna believe it, so I called Denzel and spoke with him. I was like, 'Maybe it's a rumor? It's always text and chat, you know what I'm saying? You got through that denial, and with technology, it makes it kind of easier to deny things, you know what I'm saying? Maybe it's a hoax,'" he recalled.
Following their call, Washington sent out some texts and made some calls to discover if the story was a rumor. The news of Boseman's death became public knowledge shortly after, however, confirming Boseman's death and forcing Coogler to accept the reality of the situation.
The Black Panther cast and crew stuck around to honor Chadwick Boseman's legacy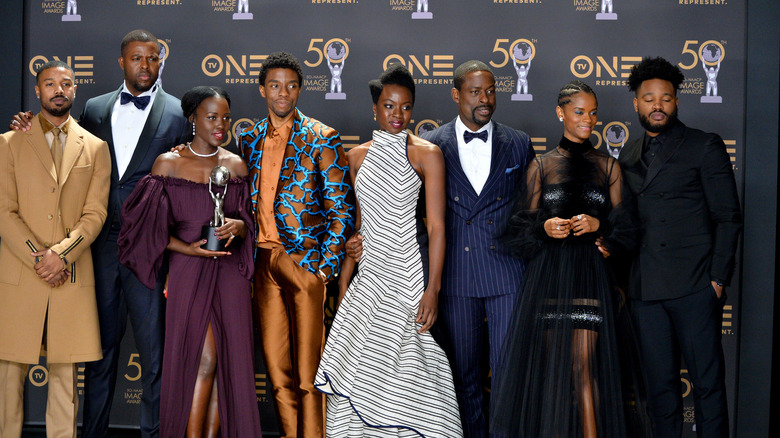 Featureflash Photo Agency/Shutterstock
During the interview, Ryan Coogler expanded on his previous comments about wanting to leave the entertainment industry behind following Chadwick Boseman's death. He revealed that he and everyone else involved with "Black Panther: Wakanda Forever" thought about leaving the project at first, but they stuck around out of respect for the late actor.
According to Coogler, Boseman had been diagnosed with cancer when they first met, though he didn't disclose the information to anyone. Boseman also kept it quiet while they shot "Black Panther," performing his intense action sequences without complaining, despite being visibly fatigued. The director said he thought it was "odd" that Boseman needed to take so much time to recover after shooting a scene, but he had no idea what the actor was going through at the time.
Still, Boseman's perseverance is to be admired, and the cast and crew wanted to honor his commitment to the first installment of the "Black Panther" franchise. "Looking back, my man was dying. It's a shocking thing to realize, and it's also a thing where it's like, 'I can't quit. If he did all that while he was doing all that... this is just grief. We gotta push through.'"