Paramount+ Betting A Live-Action Dungeons & Dragons Series Will Be A Critical Hit
"Dungeons & Dragons" is slowly taking the world by storm as more and more people are exposed to the legendary role-playing game through different mediums.
The game already has had a chokehold on the tabletop RPG industry since its inception in the 1970s. Its everlasting popularity came from allowing players to create their own adventure, including characters, monsters, settings, and plots. It's been a staple in gaming for decades, with updated versions dropping every few years. While it always had a niche following and devoted fanbase, the game has seen a recent surge in popularity thanks to the likes of "Critical Role" and other "D&D" podcasts.
In recent years, "D&D" has greatly expanded its reach to other forms of media, including video games, movies, and TV shows. The incredible success of "Critical Role" spawned its own animated series on Prime Video, "The Legends of Vox Machina." Numerous video games took inspiration from the world of "Dungeons & Dragons," with the most recent success being "Baldur's Gate 3." Paramount even greenlit a movie, "Dungeons & Dragons: Honor Among Thieves," starring Chris Pine, Michelle Rodriguez, and Hugh Grant, which hits theaters later this year. The studio isn't stopping there either, going all-in on the "D&D" universe with a show coming to Paramount+.
Rawson Marshall Thurber brings Dungeons & Dragons to Paramount+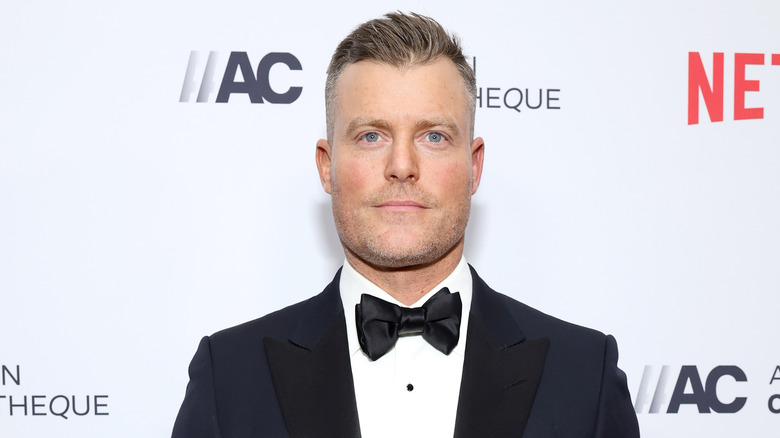 Emma Mcintyre/Getty Images
According to a new report from Deadline, Paramount has tapped "Red Notice" director Rawson Marshall Thurber to bring the world of "Dungeons & Dragons" to its streaming service. The surprises don't stop there, as the studio has already given the filmmaker an eight-episode, straight-to-series order. Thurber has already written the script for the pilot and will also direct the episode.
eOne (Entertainment One) is the lead studio behind the "D&D" show. Deadline reports that they pitched the idea to numerous studios and the project was a hot commodity before eventually going to Paramount. The two studios are already familiar with each other, having worked together on "Dungeons & Dragons: Honor Among Thieves." Hasbro, owners of "D&D" publishers Wizards of the Coast, purchased eOne back in 2019, intending to make "D&D" a massive on-screen franchise. According to the report, "The live-action series has been tipped to be the studio's largest-scope TV project ever, potentially launching a 'Dungeons & Dragons' universe spanning multiple scripted and unscripted shows."
It remains unclear if the Paramount+ show connects to "Honor Among Thieves." Deadline didn't suggest that the two would connect, but both projects being under the same studio banner begs the question. Either way, with a "Warhammer" live-action universe on the way from Prime Video and now a potential "Dungeons & Dragons" one from Paramount, many nerds are living the dream.