Shadow And Bone Fans Are Worried About The Show's Future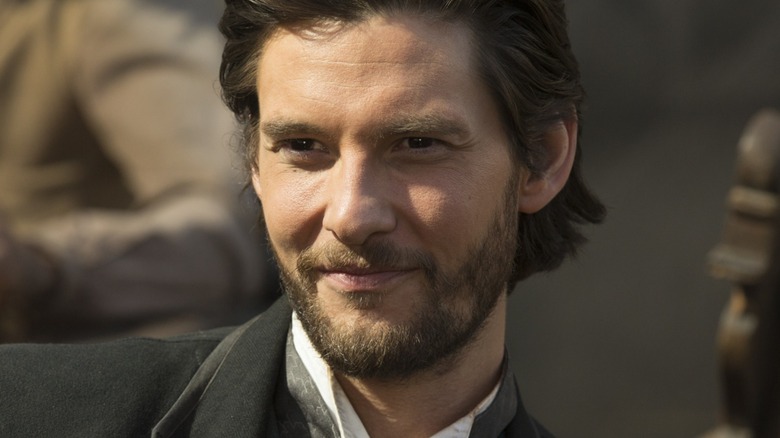 Netflix
"Shadow and Bone" attracted well-deserved buzz when it first appeared on Netflix in April 2021. Managing to please not only fantasy lovers but fans of the series' literary source material, "Shadow and Bone" pulled in 55 million households worldwide during its first four weeks and ultimately got a Season 2 renewal (via The Hollywood Reporter).
But ever since the show got renewed in June 2021, fans have wondered how Season 2 will adapt the remaining books in Leigh Bardugo's "Grishaverse" series of novels. These books include not only the original "Shadow and Bone" trilogy, but two duologies and two short story collections. In other words, there's plenty of ground to cover in this ongoing saga of Ravka, Shu Han, the Darkling, the Unsea, the Wandering Isle, and the little cartographer that could.
But now, the creators of "Shadow and Bone" at Netflix have put all that speculation to rest, all while raising bigger questions among fans about the potential cancellation of the series.
Season 2 won't just cover one novel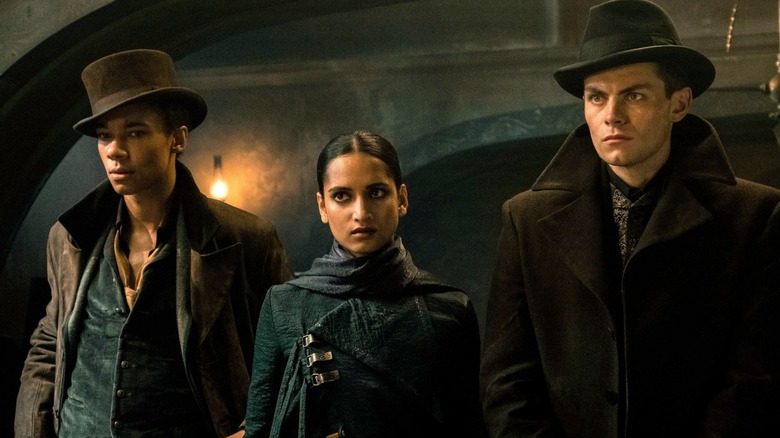 Netflix
In a recent interview with Entertainment Weekly, "Shadow and Bone" showrunners Eric Heisserer and Daegan Fryklind revealed that Season 2 of the show will cover more than just "Siege and Storm," the second book in the series. It will also pull from events in "Ruin and Rising," the final novel of the original "Shadow and Bone" trilogy. It will even take inspiration from the separate duology "Six of Crows," just like Season 1 did.
But rather than rejoice at this news, fans of "Shadow and Bone" have expressed frustration and concern about the show potentially covering too much ground in its second season's eight episodes. "That's how you end up with a rushed show," said one Twitter user, while additional fans on Reddit appeared to agree. But another Reddit user, bluelilyinthewild, appeared to voice a concern shared by many fans when they theorized that Season 2 might be the show's last. "Part of me wonders if they're just trying to tell as much of the story as they can," they wrote. "Unfortunately with Netflix there's no guarantee it'll get renewed for subsequent seasons and even if it does, that it won't get cancelled last minute." 
Whatever happens with "Shadow and Bone" Season 2, fans can at least expect a satisfying continuation of the events of Season 1. Fryklind even teased upcoming drama for Mal and Alina, the latter of whom just faked her own death. But honestly, drama is a given.