Shadow And Bone Season 2's Showrunners Tease A Twist Not Even The Author Saw Coming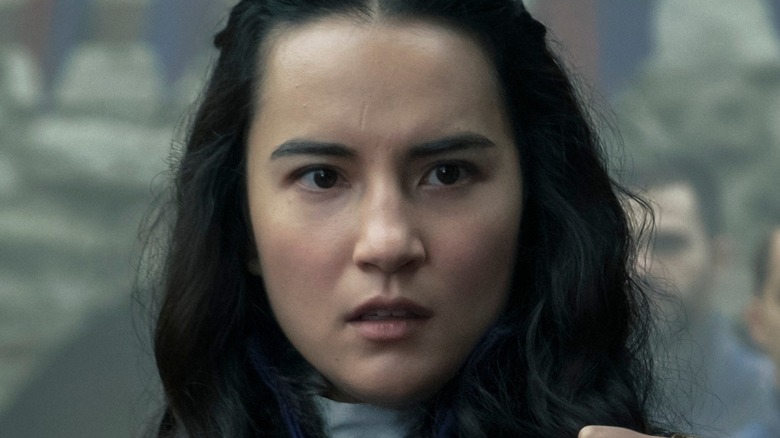 Netflix
Given their iconic source material — and their respective price tags — it's hardly surprising that Prime Video's "The Lord of the Rings: The Rings of Power" and HBO's "House of the Dragon" continue to dominate chatter in the realm of blockbuster fantasy series. They are far from the only games in town, of course, with even Amazon and HBO producing other series in the genre. But looking back at their slate of original productions, Netflix has arguably outpaced them both, tackling the fantasy game on several fronts over the years. There have maybe been more misses than hits for the streaming giant in the fantasy game, but few would call "Shadow and Bone" anything but an unmitigated success.
Based on the works of Leigh Bardugo, the series made its streaming debut in 2021. While it did so behind considerably less fanfare than "Rings," "Dragons," or even Netflix's "The Witcher," "Shadow and Bone" quickly earned praise from critics and audiences alike — not to mention a reputation for being a fantasy epic with style and story to burn. Fans of Bardugo's books might be quick to point out, however, that "Shadow and Bone" didn't take a strictly by-the-book approach to adaptation, with series creator Eric Heisserer instead blending in several other stories from the author's so-called "Grishaverse." 
It seems Heisserer and co-showrunner Daegan Fryklind will take a similar approach for Season 2 of "Shadow and Bone." That apparently includes penning a big twist that even Bardugo didn't see coming.
That Shadow and Bone twist apparently spawned from a little-explored plot in the Grishaverse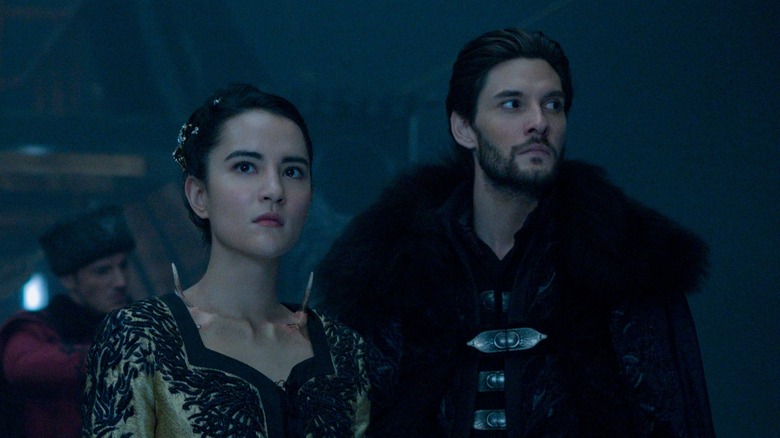 Netflix
The duo tasked with bringing "Shadow and Bone" to the streaming masses made that point crystal clear during a recent interview with Entertainment Weekly, in which they discussed what to expect in the show's second season. In the course of the discussion, Eric Heisserer confirmed that the creative team will indeed borrow stories from several of Leigh Bardugo's books to craft the narrative, saying, "We touch on a few others in Leigh's catalog."
Heisserer followed that confirmation with a truly tantalizing reveal. "There's a piece that's integral to the story that was Daegan's [Fryklind] idea that I'm particularly excited about," he offered, adding, "I don't think the fans are gonna see that one coming 'cause it's a pretty deep cut." So obscure is this particular twist in the extended "Grishaverse," it seems even Bardugo herself was surprised the "Shadow and Bone" creative team had seized on it for the series, with Fryklind claiming, "I don't even think that Leigh saw it coming."
As this appears to be a major Season 2 twist for "Shadow and Bone," both Heisserer and Fryklind wisely opted not to elaborate on what exactly that "deep cut" is — and that will surely send fans down a rabbit hole to try to figure it out. If you're among them, the duo did actually reveal which "Grishaverse" books they're borrowing from for the new season ("Siege and Storm," "Ruin and Rising," and "Six of Crows"), so consider that your jumping-off point. The rest of us will just have to see how things play out in "Shadow and Bone" Season 2, which hits Netflix on April 23, 2023.