Netflix Reverses Course, Cancels Inside Job After One Season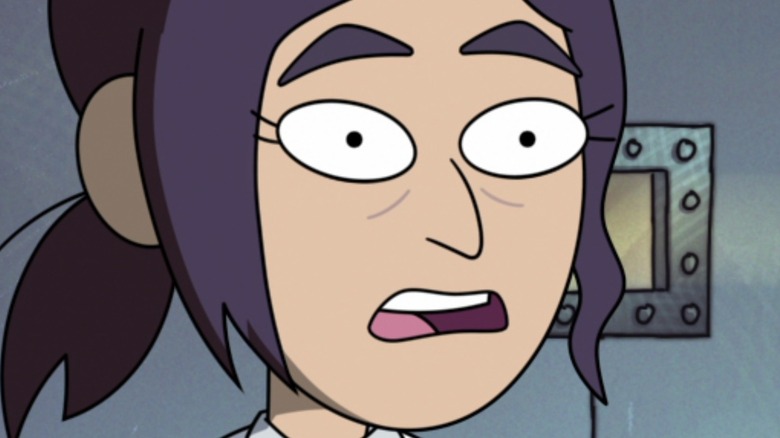 Netflix
Netflix has been canceling a lot of shows recently, including "1899," "Resident Evil," "Warrior Nun," and many others. Sadly, that trend appears to be continuing, as the massive streaming site has canceled another original Netflix series.
"Inside Job" is the animated adult series in which the smart but socially awkward Reagan Ridley (Lizzy Caplan) must work together with the stupid but loveable Brett Hand (Clark Duke) to run the deep state organization Cognito, Inc., where all conspiracy theories are real. The series had been renewed for a second season, but that decision appears to have been reversed, as "Inside Job" has been canceled.
As the news comes from series creator Shion Takeuchi and not Netflix itself, there is no stated reason why the series has been canceled. However, as is usually the case, the reason likely has something to do with not enough people watching it for the streamer to view it as worthwhile to keep, despite what the show's existing fans may think.
Inside Job's creators share their sorrow at their series ending prematurely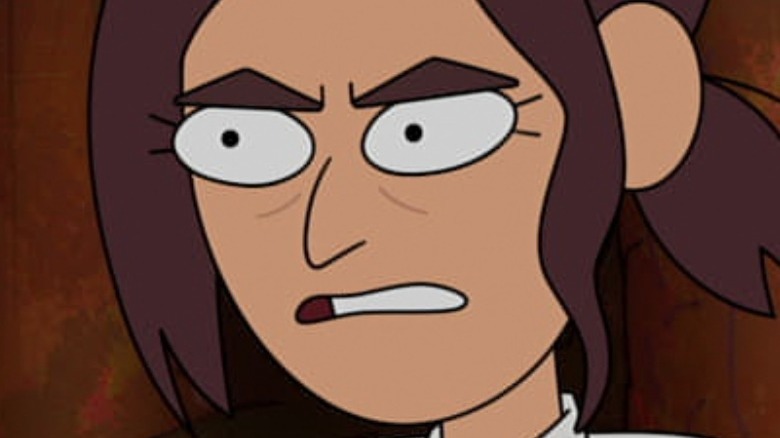 Netflix
Following the news of the series' cancellation, people who worked on the show took to social media to share how they felt about its early end. As is often the case, people expressed their emotions in different ways, some showing sadness, others anger.
"I'm heartbroken to confirm that Netflix has decided to cancel season 2 of 'Inside Job,'" Shion Takeuchi wrote on Twitter. "Over the years, these characters have become real people to me, and I am devastated not to be able to watch them grow up. Reagan and Brett deserved to get their ending and finally find happiness. And I would have loved to been able to share what was in store with you all."
Grace Freud, a writer and co-producer for what would have been the second season of "Inside Job," posted a picture of three members of the show together on Twitter, writing, "This is from Friday, after we all got blasted post-cancellation. [Takeuchi] is going to go on to create more incredible things. Hire everyone. Including me. We rock."
As reported by Pop Culture, the one to initially break the news of the series' cancellation did so before he was supposed to, as writer Chase Mitchell deleted tweets confirming the news.
"I hate posts like this but our show got canceled on Friday," Mitchell wrote. "I got that job and wrote 4 episodes of animated TV because the showrunner found me on here. Before that, I wrote 10 years of late-night b/c someone found me on here too. I'm really f***ing good at what I do. Hit me up."
Apparently realizing he may not be allowed to share the news yet, Mitchell added, "I dunno if I was allowed to say this but honestly that streamer does not care about animation anymore so who gives a s***."
Season 1 of "Inside Job" is exclusively streaming on Netflix.