The Last Of Us Showrunner Craig Mazin Helped Fix Game Of Thrones' Infamous Original Pilot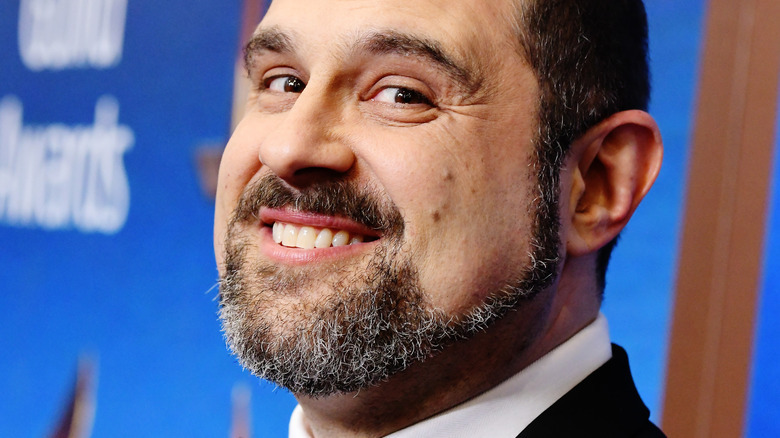 Charley Gallay/Getty Images
The George R. R. Martin adaptation "Game of Thrones" may have been one of the most popular and successful TV series of the last few decades — having run for eight seasons and created superstars out of Emilia Clarke, Peter Dinklage, Kit Harrington, Sophie Turner, Richard Madden, and Jason Momoa — but the process of getting onto TV involved, rather infamously, a rocky start. 
As chronicled by Entertainment Weekly, the original unaired pilot filmed for "Game of Thrones" was an epic disaster. In the recounting, first-time showrunners David Benioff and Dan Weiss thought everything was going well until, as things were getting wrapped up, they realized there was trouble in paradise. In fact, almost everyone involved noticed that the pilot was in trouble. Benioff, upon watching the reactions of his family members, swiftly realized that the would-be-epic was boring. Actor Nikolaj Coster-Waldau said, "It's a very fine balance between being serious and believing it and just being cosplayers. There was certainly not a sense that this was going to be some game changer for anyone. But we had a lot of fun." Lena Headey, meanwhile, gave an interesting description of her character: "I looked like a Vegas showgirl in the [original] pilot — furs and massive hair, like a medieval Dolly Parton. Not that I'm complaining, I loved it."
Over the years, fans have heard dozens of other perspectives on the original pilot from the other actors and crew. That said, one person who may have been surprisingly important in regard to directly pointing out the issues of the original pilot was Craig Mazen, the future co-creator of the TV adaptation of "The Last of Us," who gave them the kind of guidance that would eventually allow "Game of Thrones" to rise into a global phenomenon.
Mazin was blunt about how much the original pilot sucked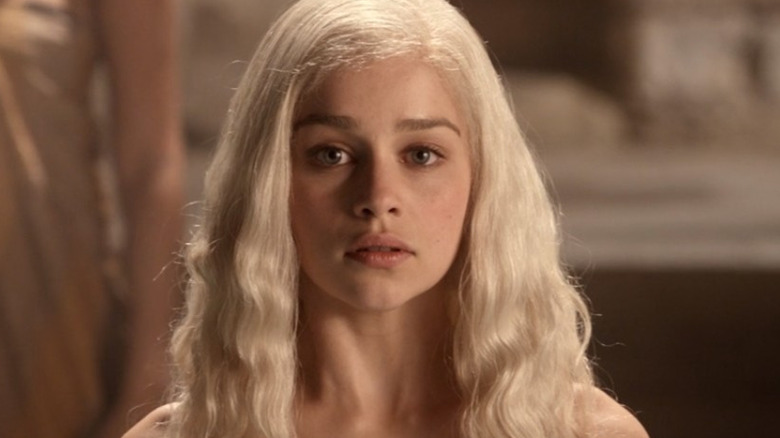 Courtesy of HBO Max
Today, Craig Mazin is perhaps most recognized for creating and writing the widely acclaimed HBO miniseries "Chernobyl." That said, Mazin has been working in Hollywood for a long time, and due to his reputation in the business, Benioff and Weiss offered him a look at the unaired pilot, to get his thoughts. 
He offered some stinging advice, as Entertaiment Weekly reports — that is, he told them that "You guys have a massive problem." 
Thankfully, the pilot was not the end of the story. After a new pilot was filmed — along with some key recastings, including a new actress as Daenerys — the first season turned out to be a monstrous success, and the rest is television history. And clearly, Mazin's knowledge and experience made him the right person for Benioff and Weiss to consult, which is why it's no wonder that Neil Druckmann — who had been working as the lead designer over at Naughty Dog and was responsible for the creation and success of "The Last of Us" — came to Mazin for the TV adaptation. The result is that the dystopian landscapes of "The Last of Us" resemble the look and feel of serious shows like "Chernobyl" instead of exaggerated other video game adaptations like "Resident Evil," and it's interesting to know that Mazin was also significant, if only in a small way, in giving the necessary honest feedback to ensure a flawed "Game of Thrones" pilot transformed the epic dark fantasy it became.