Original Daenerys Actress Breaks Her Silence About The Failed Game Of Thrones Pilot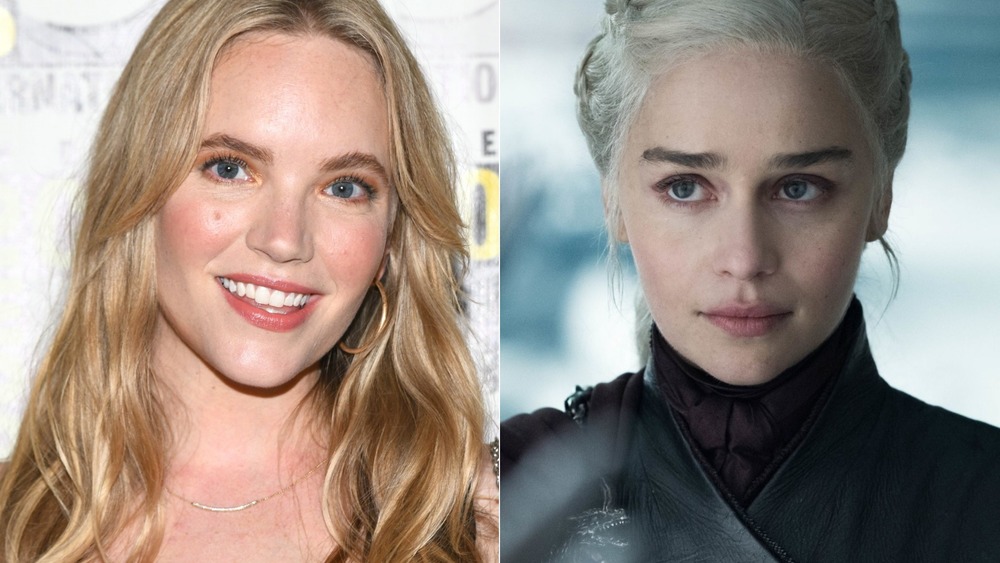 Araya Doheny/Getty Images, HBO
Fans of HBO's massive epic series Game of Thrones, which ran from 2011 to 2019, probably know that the pilot that aired on HBO wasn't the original pilot. Infamously, the first pilot, crafted by showrunners David Benioff & D.B. Weiss, turned out pretty badly, which resulted in a hugely expensive reshoot... and some serious recasting.
Among those recast was Tamzin Merchant, who was previously best known for her role as Catherine Howard on Showtime's The Tudors and was the series' original choice to play Daenerys Targaryen, the young would-be queen who goes on to become the formidable Mother of dragons. After Merchant filmed the original pilot, she was ultimately replaced by Emilia Clarke, who went on to play the role for the show' entire eight season run and earned Emmy nominations for her performance. As for Merchant, she's still working steadily on shows like Amazon's Carnival Row and the CW's Supergirl, and is releasing her first novel, The Hatmakers.
Now, Merchant is finally speaking out about losing her gig on Game of Thrones. Here's what Tamzin Merchant said about the failed Game of Thrones pilot, and what it was like to film the lost episode.
Tamzin Merchant has nothing but kind words about the Game of Thrones pilot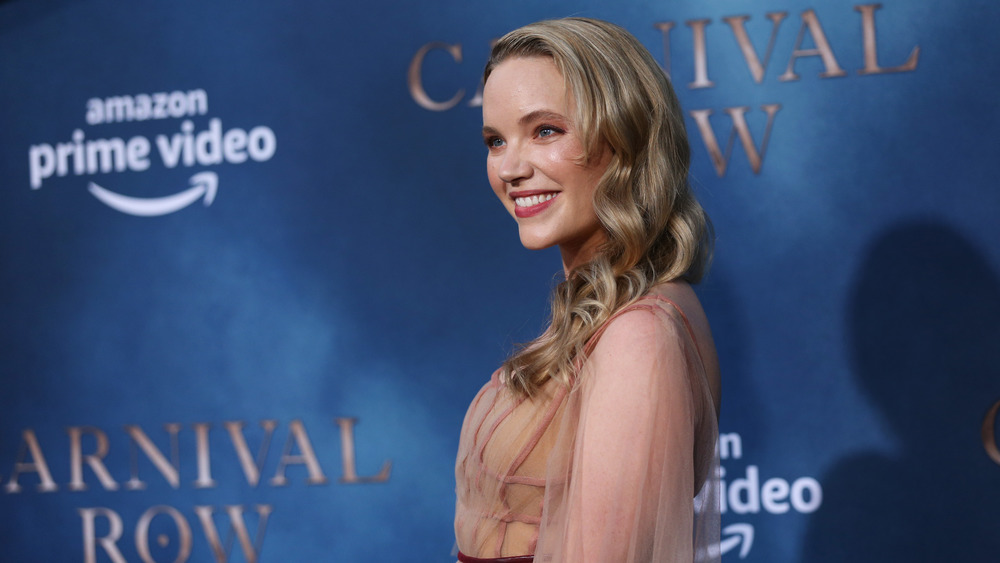 Phillip Faraone/Getty Images
In an interview with Entertainment Weekly, Merchant opened up about the forgotten Game of Thrones pilot ... and actually had nothing but good things to say.
"Shooting that pilot was a really great lesson," Merchant told EW over a video call. "It was an affirmation about listening to my instincts and following them, because I tried to back out of that situation and, during the contract process, I did back out. I was talked back into it by some persuasive people. Then I found myself naked and afraid in Morocco and riding a horse that was clearly much more excited to be there than I was" — which refers to a mishap with a young horse on the original pilot's set.
"It was a lesson that if my guts are telling me a story isn't something I'm excited to tell, then I shouldn't try to be excited just because other people are telling me that I should be excited," Merchant revealed. "I didn't have any training as an actor, I only have my instincts. And what excites me and what drives me is a compelling story and a compelling character. So for me, Game of Thrones was never that. I think it's a testament to Emilia Clarke for making that role iconic — she was obviously excited to tell that story, and she was epic and excellent. But for me, it wasn't in my heart to tell it." Merchant also revealed that if she had spent years on Game of Thrones, she probably wouldn't have had it in her to write The Hatmakers.
As Merchant remembers, Clarke's face kept following her everywhere; laughing, she told EW, "It was kind of funny riding to auditions on buses with Emilia Clarke's face on it. Like, 'oh my mode of transport is quite interesting today!' It's been a thing I felt like I watched unfold and it's been fantastic for the film industry in Northern Ireland and Croatia, and that has been really great."
You may never get to see the unaired Game of Thrones pilot, but the of the series is available to stream on HBO Max now.