The Stranger Things Cast Will Reportedly Be Making A Pretty Penny For Season 5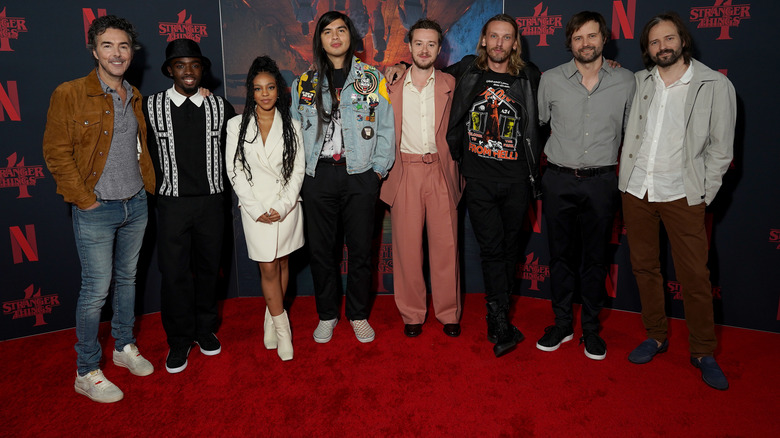 Presley Ann/Getty Images
Few series are able to offer the kind of growing cache with fans that "Stranger Things" has built up over the course of its 4 seasons on Netflix. While the third season of the nostalgic science-fiction series was already a massive hit for the streamer, Season 4's horror-fueled follow-up has proved to be even more popular (via Parrot Analytics).
While fans don't know much about the upcoming 5th  and final season of "Stranger Things," as details begin to trickle out, we're starting to get a bit more information here and there about how things are going to wrap up in the final battle between the town of Hawkins and The Upside Down.
One of these details is that it looks like many cast members of the series are about to receive a pay raise for their performances on "Stranger Things," sending them off with a nice chunk of change regardless of whether their characters are lucky enough to survive the apocalyptic events of Season 5 or not.
The residents of Hawkins are about to be handsomely rewarded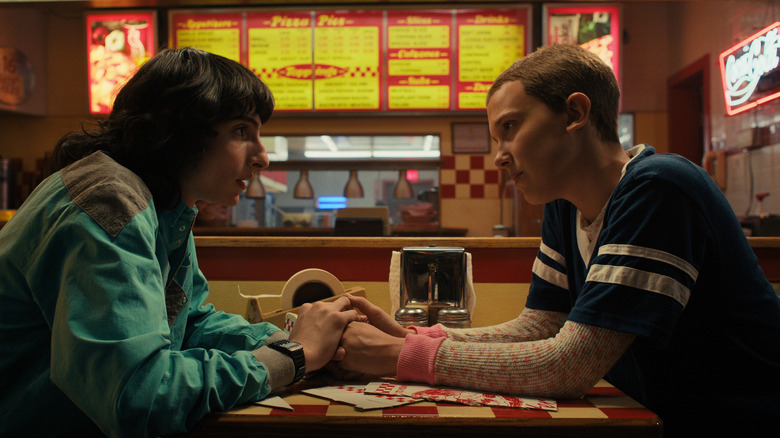 Netflix
As reported by Puck News (via Indie Wire), the 20 central cast members of "Stranger Things," minus Millie Bobby Brown, who already has a deal with the streaming giant, entered into negotiations with Netflix to increase their salary for the final season of the series.
Though the actors entered with a united front, however, not everyone is getting the same amount. Netflix has instead divided the actors up into payment tiers, presumably based on their experience, time on the series, and overall importance to the final season of "Stranger Things."
For instance, David Harbour and Winona Ryder, who are accomplished performers with longer careers and have also been with the show since the beginning, are in the top tier. Meanwhile, other performers like Priah Ferguson, whose character has become more important over the course of the show, or Eduardo Franco, who joined the series in Season 4, are in the fourth tier. While actors in the top tier will be netting $9 million for their work on the show, salaries in the bottom tier were not disclosed.
Either way, it sounds like it's good news all around for the cast of "Stranger Things" as they head into Season 5. Hopefully, the tear-inducing scripts for the final season will be as moving for fans as they were for some of the executives over at Netflix.