Ginny & Georgia Fans Aren't Shy About Their Disapproval Of Cynthia And Joe's Romance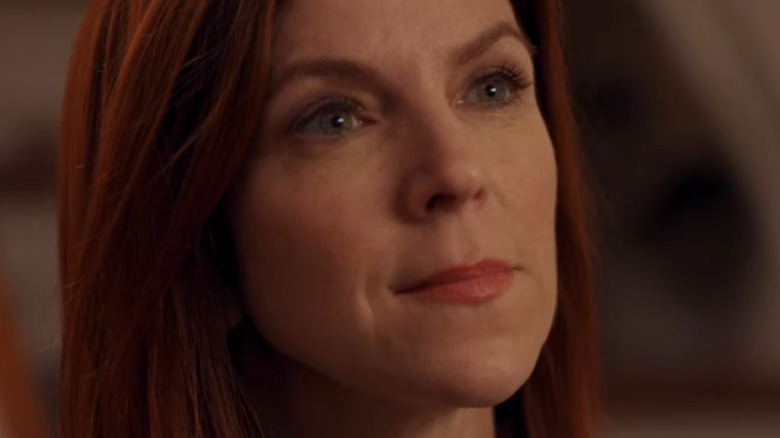 Netflix
Warning: Contains spoilers for Season 2 of "Ginny & Georgia"
While the series is named after its titular heroines, "Ginny & Georgia" also spends a lot of time focusing on the other residents of Wellsbury, Massachusetts. One of the biggest unanswered questions from Season 1 was whether or not Georgia (Brianne Howey) will ever recognize her feelings for Joe (Raymond Ablack). Although she's still engaged to Paul (Scott Porter), it's clear that Georgia and Joe have a connection. While they didn't spend a lot of quality time together this season, Georgia and Joe's chemistry is off the charts whenever they share the screen. And though Joe did get a romantic subplot of his own this season, fans were not too happy about it.
With Georgia about to walk down the aisle, Joe has gotten closer to Cynthia (Sabrina Grdevich), who's struggling to keep herself together as her husband's illness progresses. After a few late nights at the restaurant, Joe and Cynthia fall into each other's arms. Their romance feels scandalous, and it also provides an opportunity to take Cynthia and Georgia's rivalry to new heights. However, fans weren't all that excited to see this unlikely couple get together.

Viewers were thrown off by Cynthia and Joe's romance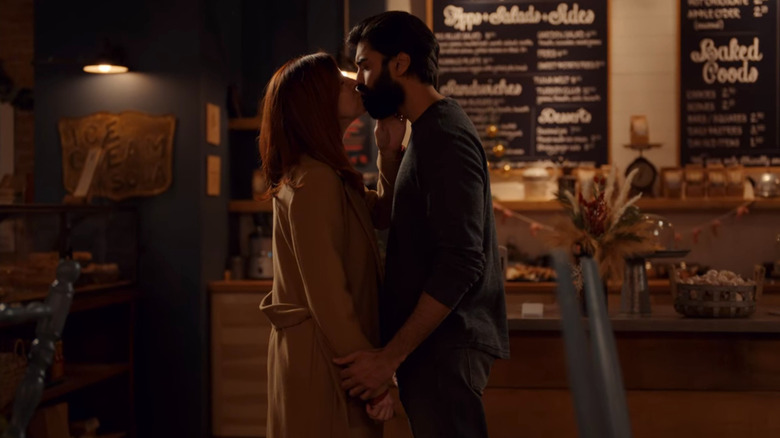 Netflix
There are so many romantic entanglements in "Ginny & Georgia" that it's hard to keep track of, but fans were still surprised to see Joe and Cynthia paired up. Twitter user @simonsaayy summed up their general confusion with one simple question: "joe and cynthia??? y'all playing with me???" Other fans were similarly puzzled by the unexpected romance, like Twitter user @complexgrl, who said, "I'm so sick bc who asked for joe and cynthia?" Clearly, not many, though some viewers saw it coming. "I knew this is where they were going to go with this dynamic and I hate every bit of it," wrote Twitter user @moonkknightess.
Even though Cynthia and Joe can empathize with each other, this pairing still feels pretty random. Twitter user @EvaNadya9 wrote, "I guess they decided to put two broken hearts together but yeah ... We all hate it." Luckily for fans, their dalliance is short-lived. Shortly after their one night together, they both agree this was a case of misdirected passion. Their relationship did feel pretty forced, something that Joe and Cynthia later explore when they confront the fact that their hookup was more of a distraction than anything else. 
Cynthia accepts Joe's feelings for Georgia, and the two part as friends, but not before exchanging some sound advice. Cynthia tells him that he's too great to be waiting around and pining for Georgia, a conversation that gives Joe a new perspective going into the season finale.