Avatar: The Way Of Water Is Now Turning A Profit, So The Rest Of The Sequels Are On The Way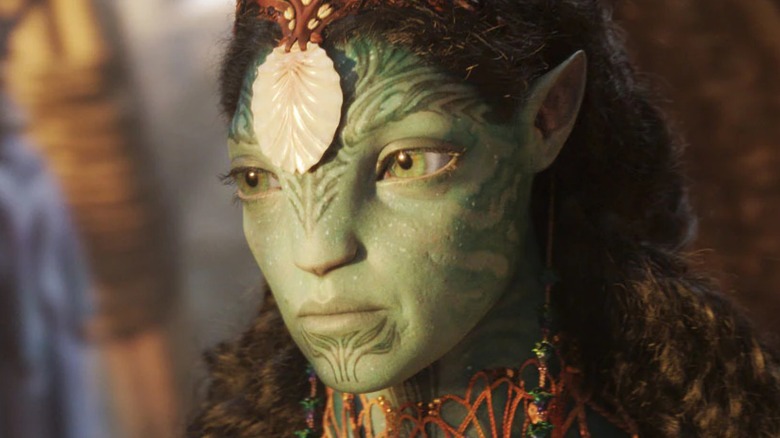 20th Century Studios
A few weeks into its theatrical run, James Cameron's "Avatar: The Way of Water" was still crushing it at the box office, with a reported ticket haul outpacing the original movie's numbers. As a result, Cameron can now rest easy knowing his other "Avatar" sequels are all officially on the way. 
During the promotion and media blitz leading up to the release of "The Way of Water" on December 16, 2022, Cameron had claimed that "Avatar 4" and "Avatar 5" wouldn't get made if his first two sequels weren't profitable. He placed much of the weight on "The Way of Water," telling Total Film in November 2022, "The market could be telling us we're done in three months, or we might be semi-done, meaning: 'OK, let's complete the story within movie three, and not go on endlessly,' if it's just not profitable." 
Fast-forward to January 2023, and it seems that Cameron has officially gotten his wish.
Cameron says he's 'gonna have to do these other sequels' now that Avatar 2 is a success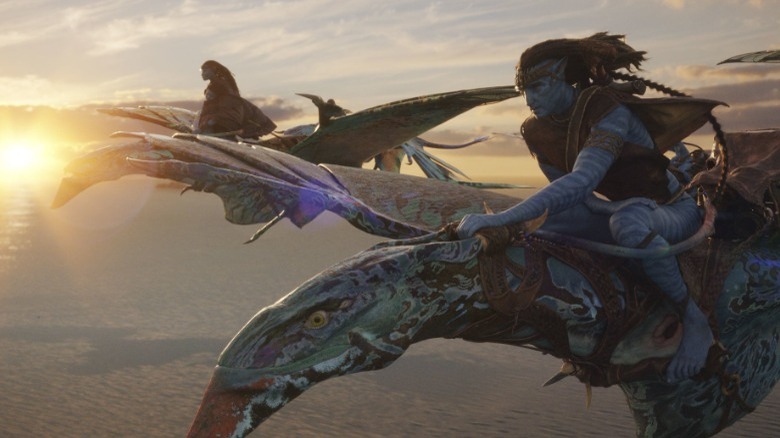 20th Century Studios
On HBO Max's "Who's Talking to Chris Wallace" in the first week of 2022, James Cameron announced that he would be officially moving forward with his planned "Avatar" sequels now that "Avatar: The Way of Water" has managed to reportedly turn a profit (via The Hollywood Reporter). Cameron told Wallace, "It looks like just with the momentum that the film has now that will easily pass our break even in the next few days, so it looks like I can't wiggle out of this, I'm gonna have to do these other sequels." 
As for Cameron's overall goal and vision for the film series, the "Titanic" director explained that those things weren't entirely up to him. "I'm sure that we'll have a discussion soon with the top folks at Disney about the game plan going forward for 'Avatar 3,' which is already in the can," Cameron said. "We've already captured and photographed the whole film so we're in extended post-production to do all that CG magic. And then 'Avatar 4' and '5' are both written." 
Cameron added, "I know what I'm going to be doing the next six or seven years."
According to reports, "Avatar: The Way of Water" needed to rake in at least $2 billion to break even and get the sequels greenlit. But Cameron insists that he never actually gave out a number, telling Wallace, "I said it would have to be among the highest-grossing films in history and somebody else applied that number and it got picked up. The number is actually less." Box Office Mojo currently shows "The Way of Water" with more than $1.5 billion in ticket sales as of this writing.